Border Wall Proposals are in as Trump's Long-Promised Project Moves Forward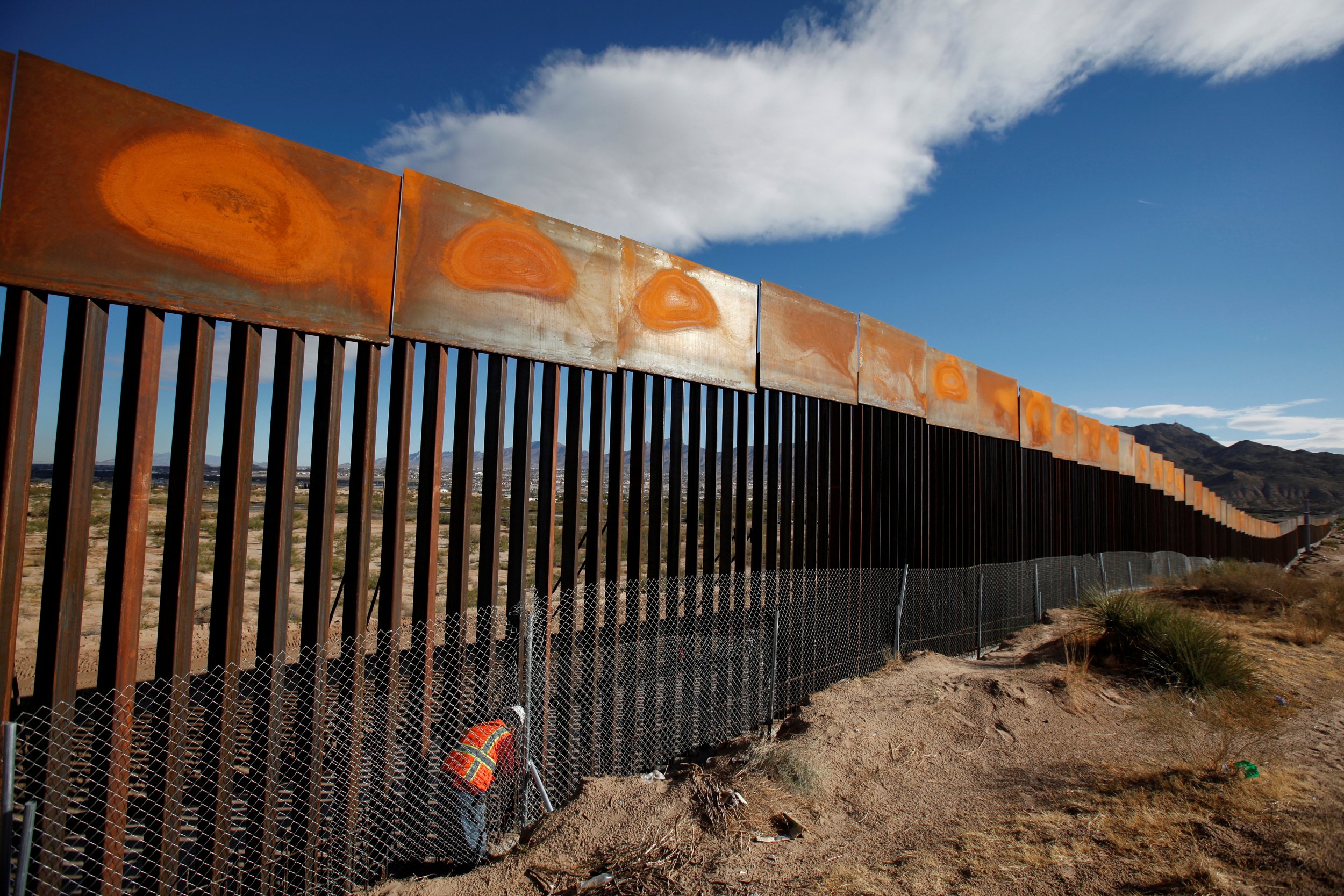 The massive wall along the southern border of the United States—a cornerstone promise of President Donald Trump's campaign—took another step toward becoming a reality this week. Proposals were due Tuesday to U.S. Customs and Border Protection.
Details of the proposals have begun to surface. While some of the plans might be pretty straightforward, proposals have featured everything from massive solar panels on the wall, to a monorail that accompanies the project, to a "booby trap" of nuclear waste, according a report from The San Diego Union-Tribune.
CBP specified it wanted the wall to be at least 18-feet high, while a 30-foot-high design was preferred. The wall also couldn't be ugly, at least, it couldn't be ugly for the Americans who have to look at it.
"The north side of wall (i.e. U.S. facing side) shall be aesthetically pleasing in color, anti-climb texture, etc., to be consistent with general surrounding environment," CBP stated.
But as proposals came in Tuesday, some of major U.S. construction companies apparently had opted out. Many of the top building and engineering firms said it was too politically sensitive a project, especially since lawmakers in states such as California and New York have moved to effectively bar a company from landing a state contract if they worked on the border wall, CNN reported.
CBP is expected to next select a handful of bidders who will then be tasked with building prototypes of their designs.
The border wall remains a contentious issue. Democrats have threatened to shut down the government if Republicans try to pass a budget with funds for the wall. It has been estimated the massive barrier could cost some $21 billion over nearly four years.
Senate Majority Leader Mitch McConnell expressed confidence that there wouldn't be a shutdown and did not commit to risking a shutdown over issues such as the border wall funding or defunding Planned Parenthood.
"Look, we're going to negotiate all of those items in the context of this funding bill," he said on Fox News this week. "But we'll be able to work all that out. Nobody wants a government shutdown."