Lawsuit Claims Border Wall Would Be Bad for Animals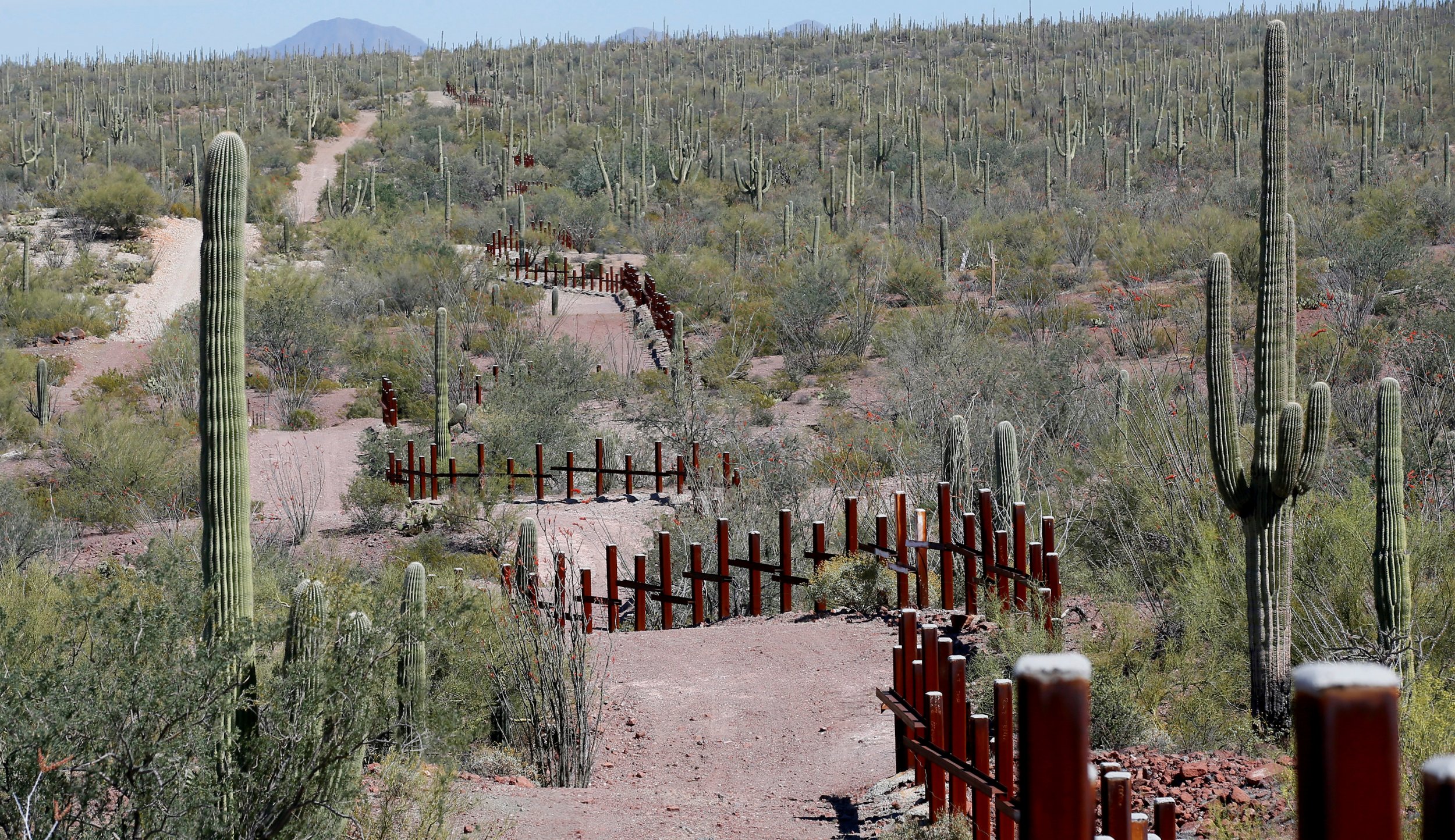 Criticism of President Donald Trump's proposed "big, beautiful" wall along the U.S.-Mexico border has largely focused on how bad it would be for people: It could cost many billions of dollars, divide families and send a bad message to the people the country wants to do business with south of the border. But a new lawsuit makes the case that the proposed border wall wouldn't be good for animals, either.
The lawsuit filed Wednesday by the Center for Biological Diversity, a conservation group in Tucson, Arizona, and U.S. Congressman Raul Grijalva, whose district includes areas of the Arizona border, claims the proposed 2,000-mile border wall and the federal government's existing border security enforcement plan violate federal environmental laws protecting wildlife and natural resources. U.S. Department of Homeland Secretary John Kelly and Customs and Border Protection Acting Commissioner Kevin McAleenan are named as defendants.
Roughly 134 mammal and 178 reptile species live in the areas along the U.S.-Mexico border, and many would be threatened without conservation efforts, according to biologists.
"Trump's border wall will divide and destroy the incredible communities and wild landscapes along the border," Kierán Suckling, executive director of the Center for Biological Diversity, said in a Wednesday statement. "Endangered species like jaguars and ocelots don't observe international boundaries and should not be sacrificed for unnecessary border militarization," he added.
Such concerns aren't strictly speculative. The lawsuit claims the 654 miles of existing walls and fences along the U.S.-Mexico border have already destroyed wildlife habitat and altered ecosystems. Clint Epps, a wildlife biologist at Oregon State University, told BBC News manmade barriers have stopped many animals, not just humans, from crossing the border.
"For some species, like desert bighorn sheep, you have decent populations on both sides of the border. But they depend on those movements for maintaining genetic diversity, for recolonizing habitat where they've suffered local extinctions," he explained.
The region has also seen an uptick in deadly flash floods because of a border fence that prohibits water from naturally washing away and area animals such as jaguars, ocelots and wolves have been threatened by the heavy flooding. There have been human deaths, as well. Roughly 15 million people call the communities along the border home.
"People in the United States have a right to know what the damage is going to be, what it's going to cost and how effective it's going to be," Randy Serraglio, Southwest conservation advocate for the Center for Biological Diversity, told the Arizona Republic.
The lack of environmental oversight is not by accident. Congress in 2005 allowed the Department of Homeland Security to build out existing border barriers without having to adhere to the National Environment Policy Act or other environmental laws. That means 550 miles of fencing have been built since then without federal analysis on the potential environmental impact.
Grijalva, who was the first member of Congress to endorse Bernie Sanders in the 2016 presidential election, said he hopes the lawsuit will block construction of Trump's border wall, or at least delay it. "There's almost a fiscal reason to really study what we're about to jump into," Grijalva told the Arizona Republic .