'Borderlands 2 VR' Is More Than a Simple Port
Borderlands 2 has been around for a while now, originally releasing for the PS3, PC and Xbox 360 in 2012, but the latest version will allow gamers to experience the world of Pandora in a completely new way. Borderlands is jumping into the world of VR, and the team at Gearbox Games isn't making a lazy port.
To really lean into the different gaming capabilities of VR, Borderlands 2 VR includes different skills than previous versions of the game. Additionally, a special mode called "BAMF Time" (or BadAss Mega Fun Time) has been added to all four character's skill trees. This mode slows time down, so players can line up headshots and take out multiple enemies easier. Other multiplayer-focused skills in Borderlands 2 have been updated to reflect the exclusively single-player experience of Borderlands 2 VR.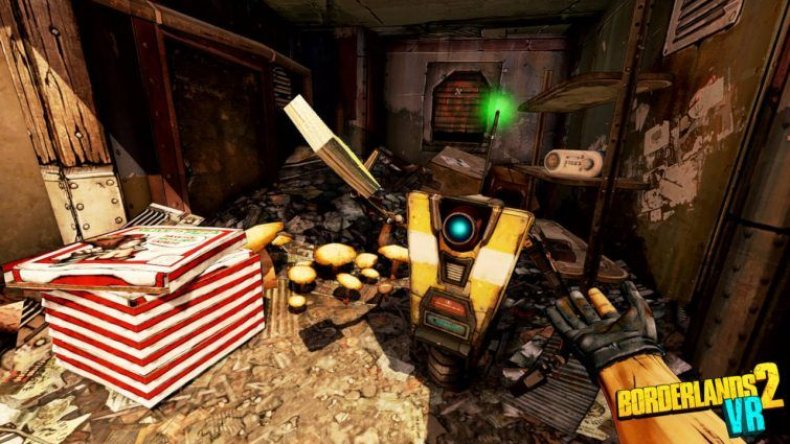 A blog post on the PlayStation website also confirmed that Gearbox has updated the game's driving mechanics. Players will steer with the PlayStation Move controllers, while aiming with their headset. This means you'll be able to drive in one direction and shoot in another, although you'll need to take your eyes off the road while shooting.
If you want to dive into Borderlands 2 VR, you'll be able to do so sooner than you might expect. Borderlands 2 VR releases for PSVR on Dec. 14. Gearbox didn't announce if there are plans to release Borderlands 2 VR on other platforms, such as the Vive or Oculus, but it's likely Borderlands 2 VR will be exclusive to PSVR for now. If sales are strong, the game will likely be playable on other headsets in six months to a year.
So what do you think? Are you excited to play Borderlands 2 with a VR headset? What other games would you like to experience in VR? Let us know your thoughts in the comments section below.