'Borderlands 3' DLC 3 Release Time: When Does Bounty of Blood Come Out?
Borderlands 3 DLC 3 is almost here, and there are plenty of facts every good vault hunter should be aware of. Want to know what time Bounty of Blood: A Fistful of Redemption is expected to drop? Curious about what to expect from the next expansion? You've come to the right place.
What time does Borderlands 3 Bounty of Blood DLC release?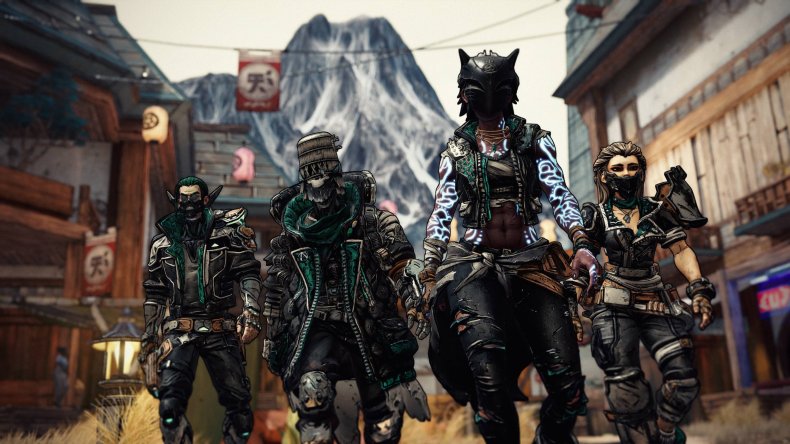 Gearbox has officially announced the Bounty of Blood update will be live by 3 p.m. EDT. However, considering both Moxxi's Heist and Guns, Love & Tentacles both went live shortly after 12 p.m. EDT on the day of release, we imagine Bounty of Blood will arrive closer to 12 p.m. EDT on June 25. At that time, the presumed 1.13 update will go live on consoles. The PS4 version in particular may be delayed by about 15-20 minutes, compared to other platforms.
Gearbox will likely post detailed patch notes a few hours ahead of release, so we'll do our best to keep track of the release time if it happens to change.
What to Expect from Bounty of Blood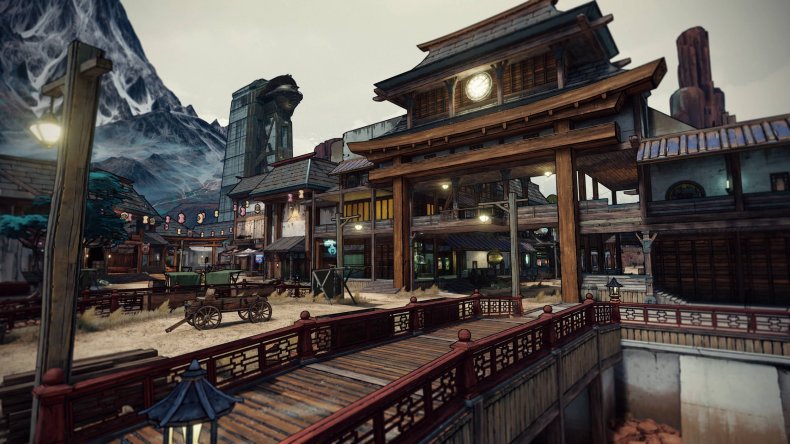 Now that you know the latest details about when Bounty of Blood is expected to release, it's time to recap the major tenets behind the expansion and its corresponding free update for the rest of Borderlands 3.
New Gameplay Objects: When speaking to GameSpot, Gearbox Creative Director Matt Cox mentioned four new objects coming to the game.

Traitorweed: Shooting it makes enemies attack themselves for eight or nine seconds.
Core-Sploder: Melee one of these and it will shotgun out high-damage shrapnel.
Breezeblooms: Pushes you into the air like a jump pad.
Telezapper: Teleports players from A to B.

New Jetbeast Vehicle: A new living ride with attachable artillery. Unfortunately, its use is exclusive to DLC 3.
Level Cap Increase: The level cap goes up three full levels for a max of 60. Yes, players will have to re-farm their gear once more.
New Skills

Groundbreaker: Melee attacks or Slam will trigger an aftershock, dealing 25 percent of all non-melee damage you've done over the last five seconds. [Enforcer]
Dead Man Walking: When not moving, your Fight for Your Life meter drains 50 percent more slowly. [Survivor]
Lead or Alive: When you enter Fight for Your Life, your guns are automatically reloaded. [Hunter]

New Story Missions: In Bounty of Blood, players head to Gehenna to confront the Devil Riders gang. As you complete missions, the central town will grow and change based on your actions.
Mayhem 2.0 Balance Phase 2: Gearbox continues its mission to make Mayhem 2.0 better, with changes targeted to improve character balance and build diversity. Action Skills get more powerful, grenade mods drop as Mayhem Gear and melee and vehicle damage will be scaled. Chests and Vending Machines will also finally drop Mayhem-tier loot as well.
That's all we know about Bounty of Blood for now, but we'll do our best to keep you posted on DLC 3 as more info is revealed leading up to its release.
Borderlands 3 is available now on Xbox One, PS4 and PC. Bounty of Blood is expected to go live around 12 p.m. EDT, June 25.
What do you hope to see in Borderlands 3 DLC 3? Will Bounty of Blood offer enough to bring you back? Tell us in the comments section!