'Borderlands 3' Multiplayer Features: Split Screen, Crossplay, Couch Co-op Improvements and More
Will "Borderlands 3" support cross-platform play? Find out everything you need to know about the game's multiplayer features including. split screen, coach, co-op, crossplay and more.
On Tuesday, Gearbox Software announced a September 13 release date for its much anticipated title, Borderlands 3. Pre-orders for the game kicked off April 3 for Xbox One, PS4 and PC gamers. While Gearbox released a killer trailer to accompany the release date announcement, it also gave players several new insights on how gameplay works — particularly with regard to multiplayer dynamics. Below we've put together a complete run-down of everything we know so far about Borderlands 3 multiplayer options including split screen, co-op, cross platform play and more.
RELATED: 'Borderlands 3' Pre-Orders: Bonuses, Editions, Box Art and More
Borderlands 3 Multiplayer Features: Split Screen, Co-op, Crossplay and More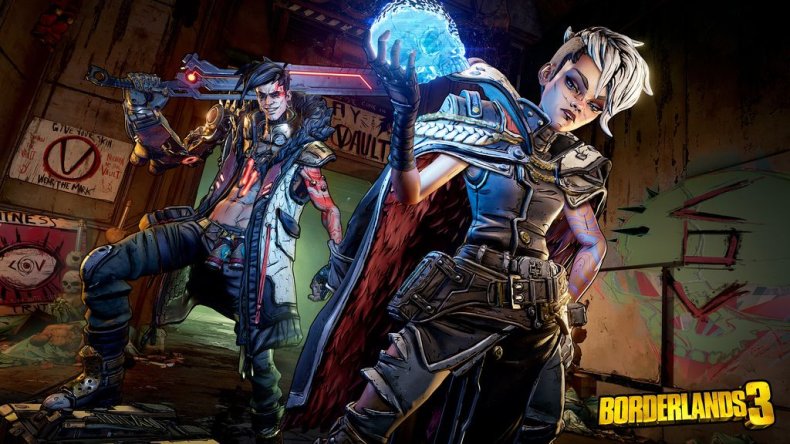 Will Borderlands 3 Include Split Screen Support?
Allowing players to enjoy the new Borderlands alone or with friends has played an important role in Borderlands 3 development. In order to support playing with friends, Gearbox has confirmed that split screen options will be available for console users. In a statement, the company wrote, "Borderlands 3 will support two-player split-screen on PlayStation 4 and Xbox One." There was no mention, however, of split screen support for PC Users.
Borderlands 3 Co-op Improvements: Couch and Online Co-op Get New Rules
According to a developer blog post, Gearbox has worked tirelessly to ensure players can enjoy the game alone or with friends. Those efforts will most be seen in how Co-op play is implemented, said Gearbox Art Director Scott Kester in a blog post.
"One of the things that I'm most excited about in Borderlands 3 are the improvements that we've made to co-op. Regardless of your respective levels or mission progress, you and your friends can play together online or on the couch, and not only will each of you deal a meaningful amount of damage, you'll also receive your own discrete loot stream. No more loot ninjas!"
Players can opt to play with classic Borderlands 2 co-op rules as well.
What About Crossplay? Will Borderlands 3 Allow Cross-Platform Play on Xbox, PS4 and PC?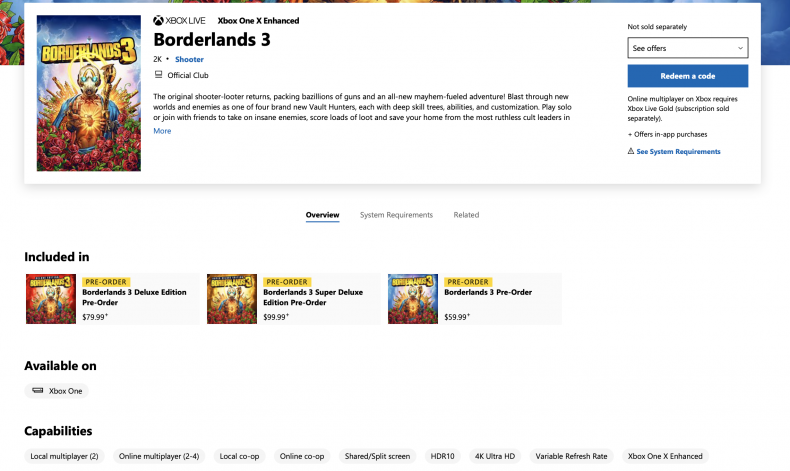 The answer here is probably, kinda. While Gearbox has stated it's "looking into" cross platform play for Borderlands 3 , the details have yet to be released. If you take a look at Microsoft's listing for Borderlands 3 , it marks it as a game with crossplay capability. Judging by how things have gone down between Microsoft and Sony in the past, we're guessing cross-play will likely involve Xbox One and PC playing together and PS4 and PC crossplay, but a perfect trifecta may not be in the cards. As more is learned about Borderlands 3 possible crossplay feature, we'll be sure to update this post.
What do you think of Borderlands 3's Multiplayer features? Share your thoughts in the comments below!