'Borderlands 3' Update 1.14 Adds Bounty of Blood DLC & More - Patch Notes
Borderlands 3 update 1.14 is officially live on PS4, bringing the highly anticipated Bounty of Blood DLC to the game. But, in addition to the new content, all players get a level cap increase and a wide assortment of balance tweaks tied to Mayhem 2.0 and specific weapon classes. Read the patch notes below courtesy of a Gearbox blog post.
Borderlands 3 Update 1.14 Patch Notes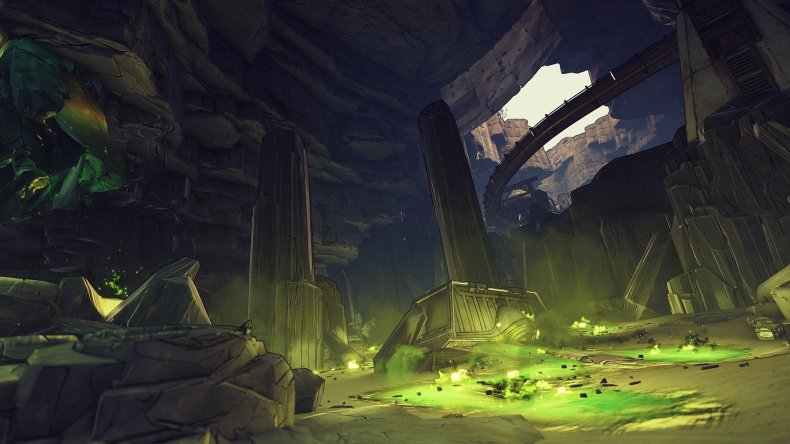 New Content:
Added support for Borderlands 3's third campaign add-on: Bounty of Blood!
Increased the level cap by three to 60
Added three New Guardian Rank skills and Guardian Rank Increase
- Groundbreaker: Melee or Slam attacks will trigger an Aftershock, dealing 25 percent of all non-melee damage you have dealt over the last five seconds
- Dead Man Walking: While not moving in Fight for Your Life, your meter drains 50 percent more slowly.
- Lead or Alive: When you enter Fight for Your Life all your guns are automatically reloaded
Stability
Addressed a reported crash that could sometimes occur during the mission "The Family Jewel" in Floodmoor Basin
Addressed a reported concern where the game could become unresponsive after alt-tabbing out on PC
Addressed a reported crash that could sometimes occur when the host backed out to the Main Menu
Mayhem Mode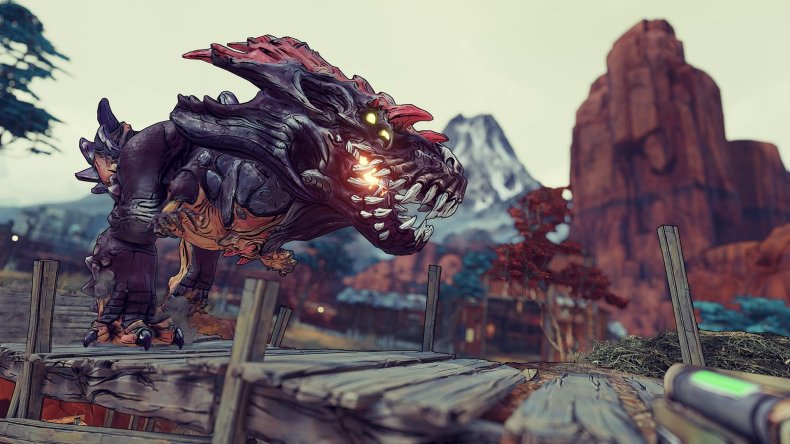 Added Mayhem Level damage scaling to melee, slide and slam
Added Mayhem Level skill damage scaling
Added Mayhem Level pet damage scaling
Added Mayhem Level vehicle damage scaling
Updated several passive skills to properly respect Mayhem Level damage
The damage sources above now scale their damage according to the level of Mayhem you are in. Each type of damage is scaled uniquely to account for how different skills and gear interact with the different types of damage. This is a significant change and we will be monitoring the community's feedback intently and adjust gear, skills, or damage scaling to ensure that build diversity flourishes. To accommodate this scaling, a few passive skills were updated to use a new form of damage that prevents them from scaling inappropriately.
Added skill damage as a rollable stat on Class Mods
Class Mods now can roll additional Bonus Skill Damage. When paired with the base Mayhem Level skill damage scaling, we anticipate builds centered on skills to become viable in late Mayhem.
Added Mayhem Levels to Grenade Mods
Grenade Mods drop as weapons do in Mayhem, with additional damage relative to the Mayhem Level it was acquired in.
Enabled all sources of loot to spawn Mayhem Gear
Mayhem Gear can now be acquired from all sources of loot in the game. Vending machines, chests, mail, mission rewards and Loot enemies all have a chance to award Mayhem Level weapons and grenades.
Changed damage source for Remnant, Short Fuse, Indiscriminate, Do Unto Others and Ties That Bind to address that they "double dip" and scale inappropriately at higher Mayhem levels
As a result of this change, players will notice that Ties That Bind will not scale properly with Action Skill damage. This is a temporary fix that will be addressed in a future update.
Vehicles now scale damage uniformly instead of just against non-vehicles
Addressed a reported concern where splitscreen players could sometimes not scroll through the Mayhem 2.0 modifier list
Addressed a reported concern where Mayhem Modifier Drone Ranger Healing Drones sometimes did not replicate position smoothly for clients
Addressed a reported concern where the tether from the Boundary Issues Mayhem modifier would sometimes persist after enemies died
Addressed a reported concern where the Mayhem vehicle damage scalars sometimes did not apply when players were in gunner seats
Addressed a reported concern where the Laser Fare Mayhem modifier would sometimes generate new laser beams when it took damage
Added the ability for DigiClone and Iron Bear to support damage scaling
General
Addressed a reported concern an issue where vehicle health would sometimes be cut off
Nativized Hotfixes
Hotfixes
To apply hotfixes, wait at the main menu until you see a sign that says "Hotfixes Applied"! If you are experiencing any issues or want to provide feedback, please submit a ticket to support.2k.com.
General
Melee and Action Skill damage further increased
Weapon Adjustments
Increased pistol damage across all manufacturers
Increased damage on Tediore SMGs
Increased damage on COV, Dahl and Jakobs Assault Rifles
Increased damage on Hyperion, Maliwan and Jakobs shotguns
Bounty of Blood Hotfixes
Removed two straggler townsfolk that were clapping their hands at the wrong time
Addressed a potential progression blocker where FL4K the Beastmaster was sometimes unable to grab an important ledge
Stopped Juno from sometimes getting stuck on a walkway
Addressed instances where cash registers would sometimes float
With all these changes in mind, Borderlands 3 update 1.14 looks to be one of the best and biggest patches the game has seen to date. Especially for those who invest in the Season Pass, Bounty of Blood sounds like tons of fun with its new environmental objects, drivable vehicle and transformable themed town. In the expansion, players take on the Devil Riders gang as they fight to liberate planet Gehenna from convict control. After bashing through the Guardian Takedown in the previous update, it's a welcome change to encounter some narrative-based missions that aren't impossibly difficult.
Speaking of impossibly difficult, Borderlands 3 update 1.14 also encapsulates the second round of Mayhem 2.0 balancing. This means Mayhem-level gear is dropped from all loot sources, damage scaling has been widened across more areas and skill damage can be further increased using Class Mods. With these adjustments, players have more opportunities to be more powerful than they were before. This is especially true with regard to the wide range of weapon buffs designed to diversify a meta still dominated by Monarch and Reflux. The increased level cap remains divisive, but, in changes large and small, there's a lot to like about Borderlands 3 update 1.14.
What do you think of the latest update to Borderlands 3? Are you excited for Bounty of Blood? Tell us in the comments section!