'Borderlands 3' Update 1.16 Adds Krieg DLC 4 and Cap Increase - Patch Notes
Borderlands 3 update 1.16 just went live on Xbox One, PS4 and PC, adding support for Psycho Krieg and the Fantastic Fustercluck, as well as a big level cap increase and a few buffs. Read all about it in the detailed patch notes below courtesy of a Gearbox blog post.
Borderlands 3 Update 1.16 Patch Notes
New Content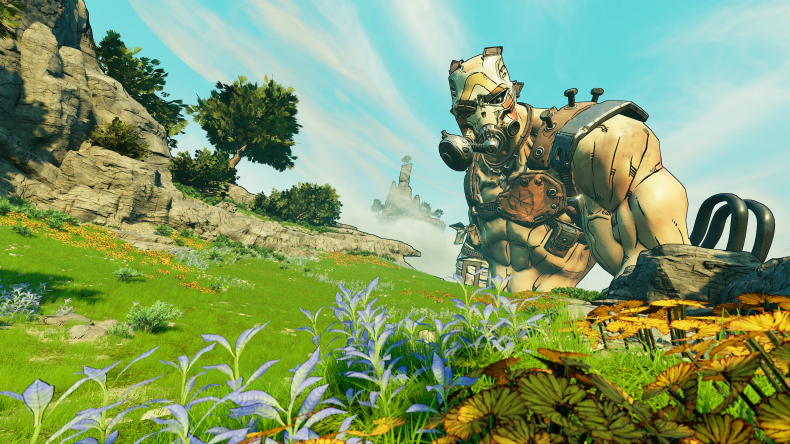 Added support for Borderlands 3's forth campaign add-on: Psycho Krieg and the Fantastic Fustercluck
Increased the level cap by five levels to 65
General
Added two more ammo SDU upgrades for pistols, shotguns, submachine guns, assault rifles, and grenades and two expansion SDU upgrades for the Lost Loot machine on Sanctuary III
Addressed a reported concern where the "Refill Ammo" prompt would persist for clients in a multiplayer session
Player class icons will now show with profile pictures for Steam and Epic Games Store PC cross-platform players
Mayhem
Players will now have a chance to redeem themselves in Fight For Your Life when Slayer is active and they have killed an enemy with melee
Mayhem modifiers will no longer change when players join through matchmaking
Added Mayhem damage scaling support to shields with Nova or Reflect behavior
Character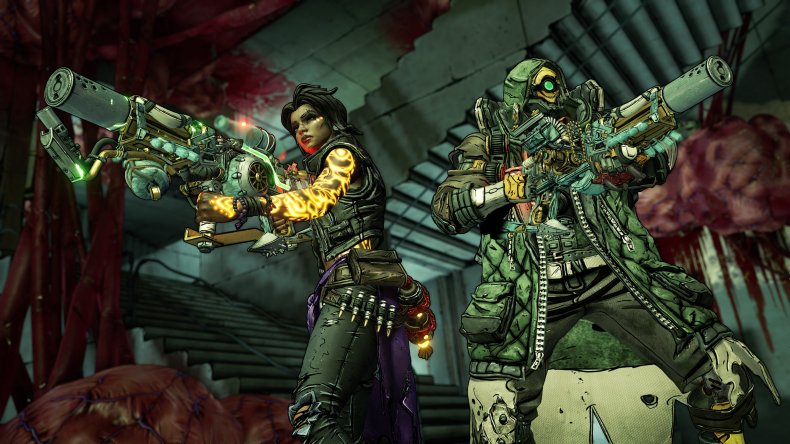 Amara's Ties that Bind augment now only passes gun and melee damages to enemies
The Beastmaster's Headcount passive skill no longer prevents Rakk Attack from gaining the proper number of charges when scoring critical hits
The Beastmaster's Dominance skill will continue to damage beast targets throughout the skill's duration
The Beastmaster's St4ckbot class mod will no longer reset its damage stack increase when an enemy takes damage from a splash source or elemental damage done over time
The Beastmaster's Friend-Bot class mod now increases pet damage
The Gunner's Drowning in Brass passive skill now applies bonus damage to both of Iron Bear's weapons, rather than just the left
Hotfixes
Addressed a reported concern that the Legendary Shotgun The Garcia would fire vertically when being used by the client in multiplayer
The major focus of update 1.16 is, of course, the level cap increase and support for the game's fourth, and possibly final, DLC expansion. Psycho Krieg and the Fantastic Fustercluck takes players into the erratic mind of Krieg in search of a mysterious place called Vaulthalla. There, you'll be able to collect new Legendaries, encounter new enemies and unlock cool cosmetics along the way. Given how Maya's plot unfolded in the main campaign, one can assume we'll get a little more insight into the impact of that troubling situation as well.
But not everyone has spent the cash on a Season Pass, and that's what the rest of update 1.16 is for. The level cap increase to level 65 means the start of a fresh gear grind, but it will allegedly be the last bump the game gets for the foreseeable future. Outside of that, Amara's Ties that Bind has become slightly less OP, while Fl4k gets some slight buffs to pets, damage stacking and more. Overall, none of these tweaks should totally alter Borderlands 3 as players know it, but there are some solid quality-of-life adjustments in this update designed to maintain build balance as much as possible.
Borderlands 3 is available now on Xbox One, PS4 and PC.
What do you think of the latest update to Borderlands 3? Will you be playing DLC 4 as soon as it launches? Tell us in the comments section!