Bored Roommates Recreate Famous Paintings on Instagram, Make The Rest of Us Look Lazy as Heck
Four roommates self-isolating in their New Haven, Connecticut home are recreating famous works of art, improvised with household items, in response to the state's ongoing "stay at home" restrictions meant to curb the spread of the novel coronavirus COVID-19.
Describing themselves as "four roommates who love art... and are indefinitely quarantined," their Covid Classics Instagram account has garnered more than 45,000 followers since recreating their first painting, "The Death of Marat," on March 22.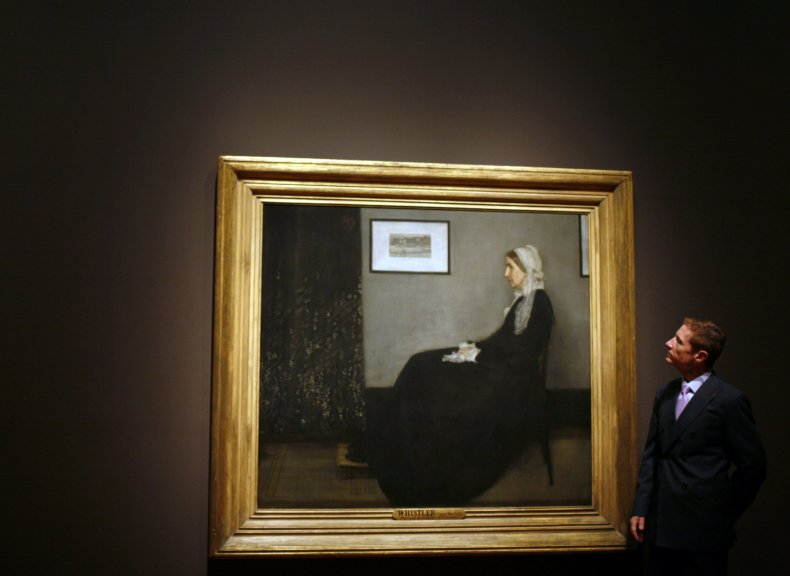 Max Sutter, Jeannette Penniman, Cary White and Sam Haller live share a house in the East Rock neighborhood of New Haven, and together began self-isolating, following social distancing and other pandemic protocols established in March.
The art recreations were inspired by a video chat with friends, during which Haller donned a towel as an improvised hat, noting a resemblance to French Revolution political figure Jean-Paul Marat, whose 1793 assassination inspired a painting by Jacques-Louis David, Haller and his roommates set about recreating the famous image of Marat, dead in his bathtub.
"This lies at the intersection of two things I love: being publicly praised and exhibitionism," Haller told the New Haven Independent. Night by night, they continued to recreate famous paintings, at first sharing the images on Facebook.
"If you ever need a model for the soft face of a Dutch peasant girl, I'm your man," Haller wrote on Facebook, alluding to his appearance as Dutch painter Johannes Vermeer "Milkmaid."
Clicking on the semi-transparent arrow on the right-side of the image reveals the original painting on which the recreation is based. Each Instagram post by covidclassics also includes a third image, which gives a behind-the-scenes glimpse at how they recreated the painting.
"The Death of Marat" by Jacques-Louis David
"Saturn Devouring His Son" by Francisco Goya
"American Gothic" by Grant Wood
"Girl with a Pearl Earring" by Johannes Vermeer
"Arnolfini Wedding Portrait" by Jan van Eyck
"Arrangement in Grey and Black No.1" (Whistler's Mother) by James McNeill Whistler
"The Milkmaid" by Johannes Vermeer
"The Son of Man" by René Magritte
"The Old Guitarist" by Pablo Picasso
"Saint Jerome Writing" by Caravaggio
"Self-Portrait with Bandaged Ear" by Vincent van Gogh
"John Biglin in a Single Scull" by Thomas Eakins
Haller wrote on his Facebook page that more art recreations are "on the way," at least "until the quarantine lifts or we run out of different colored fabrics."
Since the launch of Covid Classics, other art enthusiasts have joined in the fun, with the Getty Museum in Los Angeles, California challenging its social media followers to recreate famous paintings using just three props found around the house.
For more art in the time of pandemic, visit Covid Classics or the Getty Museum Twitter page.