Embattled British Prime Minister Boris Johnson is being accused once again of violating lockdown rules during the region's 2020 lockdown.
The Prime Minister is accused of helping to host a party with up to thirty people in attendance. According to ITV News, the gathering was supposedly held to celebrate Johnson's birthday arranged by his wife, Carrie Johnson. The party was allegedly held during the afternoon of June 19. If proven to be true, this would be the second gathering that Johnson is accused of holding during the rigorous COVID-19 lockdowns of 2020.
According to the BBC, members of 10 Downing Street, Chancellor Rishi Sunak and interior designer Lulu Lytle were in attendance at the party. Sunak allegedly arrived at the end of the party and was not invited.
Much like the party allegedly held on 10 Downing Street in May 2020, politicians and other public figures are condemning the party, with calls against Johnson to resign growing.
"The prime minister is a national distraction and he's got to go," said Labour politician Keir Starmer, according to the BBC. He and other Labour officials have staunchly condemned Johnson as the controversies against his alleged COVID hypocrisies have grown. However, it is not just opposition politicians that have spoken out against Johnson.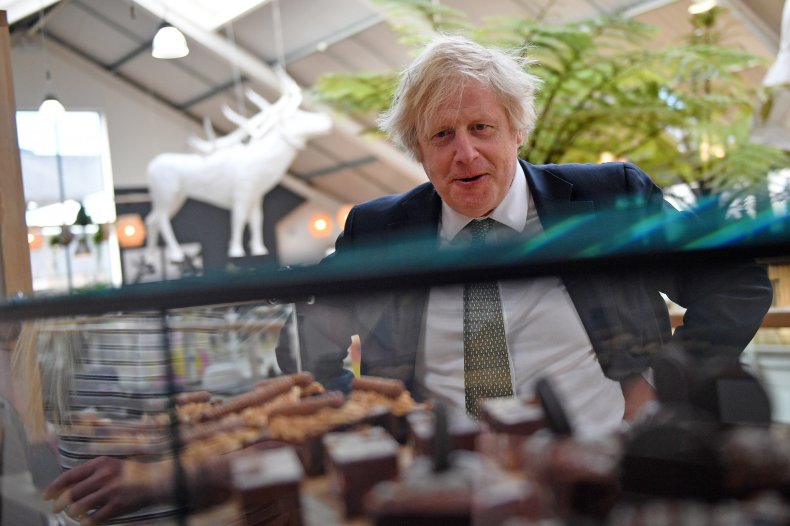 "[Johnson needs to] think long and hard about what is in the best interest of this country," said Baroness Sayeeda Warsi, a former Conservative Party chair. "The question he should be asking himself every morning is, 'Is me staying in office allowing me to run this office in a way in which is making the country better, or am I a distraction?'"
The Guardian reports that politicians that have not spoken publicly about the incidents have their own negative feelings towards them. An anonymous source contacted the publication and said that the internal backlash against the current Prime Minister could rapidly be growing, despite party allegiances.
"People have been telling them over the weekend that they are behind the PM, but of course, that could be people lying," said the source. "Ultimately there's a third of the payroll I could see voting against the PM – if that happens he needs at least half of all backbenchers to back him. That seems pretty unlikely. You can see things get dangerous quickly."
At the time of the alleged birthday party, groups larger than two people were banned from indoor socializing. Groups of up to six people were allowed outdoors.