Black Lives Matter Protests 'Hijacked by Extremists Intent on Violence', Boris Johnson claims
U.K. Prime Minister Boris Johnson has said that it was clear that recent Black Lives Matter protests had been "hijacked by extremists intent on violence".
The prime minister took to twitter to condemn people for putting at risk the statue of Winston Churchill in Parliament Square.
The statue had been sprayed with the words "Churchill was a racist" during demonstrations against the killing of George Floyd in the U.S. at the hands of a white Minneapolis police officer.
Johnson tweeted: "The statue of Winston Churchill in Parliament Square is a permanent reminder of his achievement in saving this country – and the whole of Europe – from a fascist and racist tyranny.
"It is absurd and shameful that this national monument should today be at risk of attack by violent protestors. Yes, he sometimes expressed opinions that were and are unacceptable to us today, but he was a hero, and he fully deserves his memorial.
"We cannot now try to edit or censor our past. We cannot pretend to have a different history. The statues in our cities and towns were put up by previous generations."
The prime minister said that pervious generations had different perspectives and to tear the statues down would be to "lie about our history."
However, Johnson said that although he understood the legitimate feelings of outrage over what happened in Minnesota and the "legitimate desire to protest against discrimination" it was clear that the protests have been sadly hijacked by extremists intent on violence."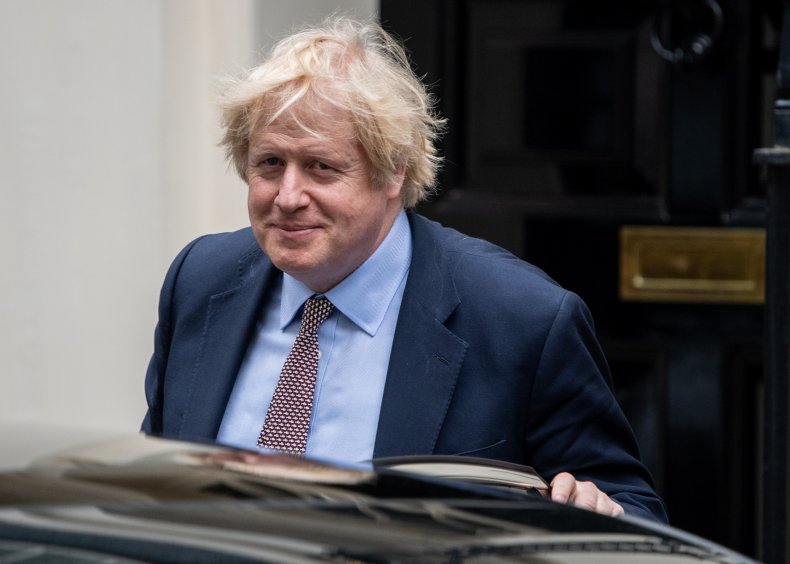 With further protests planned tomorrow, the prime minister added: "The only responsible course of action is to stay away from these protests."
It comes after The Mayor of London Sadiq Khan ordered a review into all statues in the capital for their links to slavery, with the hope of removing those found to be involved in the slave trade.
Khan ordered the review after protesters in the city of Bristol in western England tore down the statue of slave trader Edward Colston and dumped it in the harbour during a recent protest.
The prime minister has himself written a biography on Churchill called: "The Churchill Factor: How One Man Made History", in which he details the life of the former prime minister.
Meanwhile, Johnson will hold post-Brexit trade talks with EU Commission President Ursula von der Leyen on Monday.
No major progress has been made between the U.K. and E.U. towards a deal after four rounds of talks this year.