British Prime Minister Boris Johnson has told the British public to prepare for a no-deal Brexit as he hints that the U.K. is walking away from the talks, saying it would take a "fundamental change" in the European Union's position to get back to the negotiating table.
"After 45 years of membership, they [the EU] are not willing, unless there's a fundamental change of approach, to offer this country the same terms as Canada," the prime minister said. "We will prosper mightily as an independent free-trading nation, controlling our own borders, our fisheries and setting our own laws."
He gave this statement, he said, with "great confidence and high hearts" but warned that Brussels was "refusing to negotiate" and leaves the U.K. potentially ending the transition agreement on January 1 without a deal and beginning trading under World Trade Association rules with tariffs applied to goods.
Speaking to journalists, Johnson said: "From the outset, we were totally clear that we wanted nothing more complicated than a Canada-style relationship based on friendship and free trade. To judge by the latest EU summit in Brussels, that won't work for our EU partners. They want the continued ability to control our legislative freedom, our fisheries in a way that is completely unacceptable to an independent country.
"And since we have only 10 weeks until the end of the transition period on January 1, I have to make a judgment about the likely outcome and get us ready. And given that they have refused to negotiate seriously for much of the last few months and given that this summit appears explicitly to rule out a Canada-style deal, I've concluded that we should get ready for January 1 with arrangements that are more like Australia's based on simple principles of global free trade."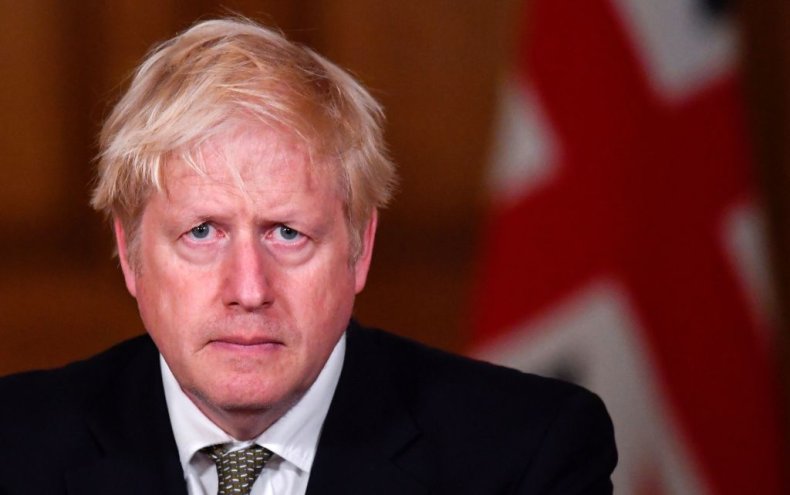 Britain had set itself a deadline of Thursday, October 15 for a deal to be agreed. The European Union has looked to extend these talks until the end of October but EU Council President Charles Michel said in a statement on Thursday that the U.K. must "make the necessary moves" for an agreement to be possible rather than the EU needing to compromise.
"On Brexit, we are united and determined to reach an agreement. But not at any cost," he said. "Any agreement on our future relationship would have to be based on our mandate, in particular when it comes to the level playing field, fisheries and governance.
"On those issues, we are concerned by the lack of progress at the negotiation table. We are 100 percent united. And we fully trust and support our chief negotiator, Michel Barnier, to continue negotiations. And we call on the UK to make the necessary moves."
Discussion rounds in the negotiations have been tough going but it was always assumed that a deal would be reached at the last minute before the January 1 deadline. It is unclear for now how likely or unlikely that possibility is, but it is unlikely for the U.K. not to return to the negotiating table, as shown by previous statements about ending negotiations.