In a day he might rather forget, the British prime minister Boris Johnson got a mixed reception when he went to meet members of the public on a walkabout.
Already on Thursday, his younger brother, Jo Johnson, had announced he was resigning from the government because of an "unresolvable tension" between his family loyalty and the national interest" over the prime minister's Brexit stance.
He was then criticized for a rambling speech at a police training college in Wakefield, West Yorkshire, in which he voiced his commitment to further funding for officers, but also talked about Brexit and the prospect of an election.
The Police Federation of England and Wales as well as several opposition MPs said that Johnson should not have used the police for party political purposes, The Guardian reported.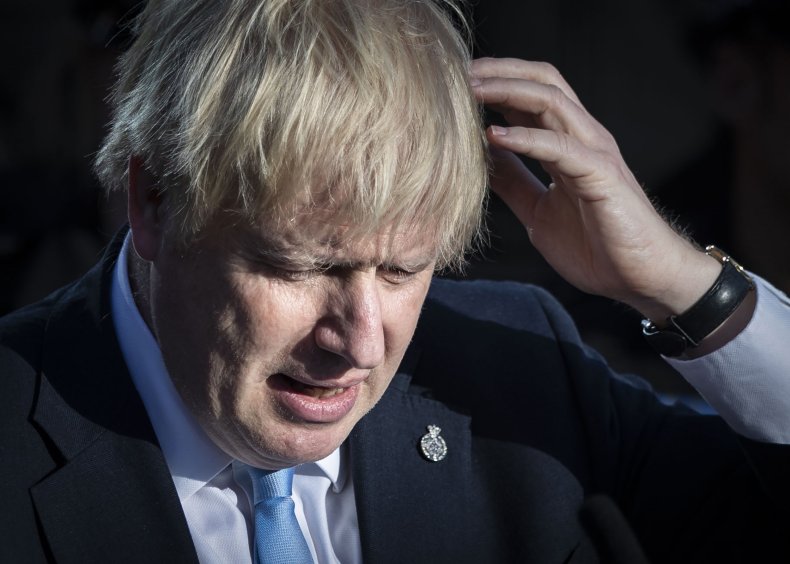 Then when he went to meet and greet members of the public in the nearby town of Morley, he got short shrift from some.
A man approached the prime minister, smiled and greeted him with a handshake, before politely saying: "Please leave my town."
"I will, very soon," replied Johnson, as the man clapped him on his back and walked away. Footage of the curt exchange via #PleaseLeaveMyTown was retweeted 26,000 times and garnered more than 3 million views.
Another member of the public, approached him and said: "You should be in Brussels, negotiating." Johnson replied that the government has "been negotiating" but the man, undeterred, shot back: "You are not. You are in Morley, in Leeds," according to The Guardian.
Johnson has had a turbulent week as he seeks to make good on his pledge to meet an October 31 deadline to take the U.K out of the European Union.
He was under fire after 21 of his MPs lost the whip, effectively being expelled from his Conservative Party for voting against the government to block a possible no deal Brexit. Among them was the grandson of Sir Winston Churchill, Sir Nicholas Soames.
However, Johnson did get the backing of U.S. Vice-President Mike Pence, who was visiting London and met the prime minister in Downing Street earlier that day.
Pence said that President Donald Trump wanted him to convey that the U.S. "is ready, willing and able to immediately negotiate a free trade agreement with the U.K." once it leaves the EU.
The vice president said that he predicted such a deal could multiply trade between the two nations three or fourfold.
However, the Associated Press reported that Pence was left somewhat confused when Johnson said he would resist any American attempt to weaken the state-funded National Health Service.
"And we're not too keen on that chlorinated chicken either. We have a gigantic chlorinated chicken of our own here on the opposition bench," Johnson said.
This was in reference to opposition leader Jeremy Corbyn, whom he had called a "chlorinated chicken" during an exchange this week at Prime Minister's Questions.