Who Is Jo Johnson? Boris Johnson's Brother Quits U.K. Government Amid Brexit Chaos—'Torn Between Family Loyalty and the National Interest'
U.K. Prime Minister Boris Johnson's younger brother has quit both as a government minister and a Member of Parliament as Brexit turmoil rocks the administration.
Jo Johnson, 47, Conservative MP for Orpington and the minister of state for universities and science, made the announcement on Twitter.
"It's been an honour to represent Orpington for 9 years & to serve as a minister under three PMs," Jo Johnson wrote.
"In recent weeks I've been torn between family loyalty and the national interest - it's an unresolvable tension & time for others to take on my roles as MP & Minister."
He is opposed to a no-deal Brexit. But his elder brother, the 55-year-old PM, has committed to leaving the European Union—with or without a deal—on October 31.
The younger Johnson voted to remain in the 2016 referendum. His brother headed up the official Vote Leave campaign.
In a statement, Downing Street said Boris Johnson thanked his brother for his service.
"He has been a brilliant, talented minister and a fantastic MP. The PM, as both a politician and brother, understands this will not have been an easy matter for Jo," the statement said.
The prime minister no longer has a majority in the House of Commons after firing 21 MPs from the Conservative Party for voting against him in recent days over Brexit.
There has also been a defection to the Liberal Democrats by a Conservative MP.
Boris Johnson says he is attempting to negotiate a last-minute deal with the E.U., but will pull Britain out with no deal if needs be.
However, Parliament voted yesterday to block a no-deal Brexit, seen by many as an economic and political catastrophe that would break up the U.K. and plunge it into a deep recession.
In response, the PM called for an early election before the October 31 deadline—but he lost that vote too, with opposition parties calling it a ploy. They will only agree to an election after the deadline, once the threat of a no-deal Brexit is removed.
Johnson now faces having to ask the E.U. to extend the deadline, which he has said he will not do, or resign as prime minister.
Resignation opens up the possibility that cross-party opposition MPs will band together to appoint a caretaker PM in charge of a temporary government to steer Britain through its current Brexit impasse.
"Even Boris Johnson's own brother cannot stand being in his government," tweeted David Lammy, an opposition Labour Party M.P. for Tottenham in North London.
"The Conservative Party has fallen apart. A deranged obsession with Euroscepticism has destroyed it."
One of the Conservative M.P.s who voted against the government, and so was fired from the party, was Sir Nicholas Soames, the grandson of British wartime prime minister Winston Churchill, a personal hero of Johnson's.
Soames is a former defense minister who has sat as a Tory in the Commons for nearly four decades.
"I am not standing at the next election and I am thus approaching the end of 37 years service to this house, of which I have been proud and honored beyond words to be a member," Soames said in parliament, his voice breaking with emotion.
"I am truly very sad that it should end in this way, and it is my most fervent hope that this House will rediscover the spirit of compromise, humility and understanding that will enable us finally to push ahead with the vital work in the interests of the whole country that has inevitably had to be so sadly neglected whilst we have devoted so much time to wrestling with Brexit."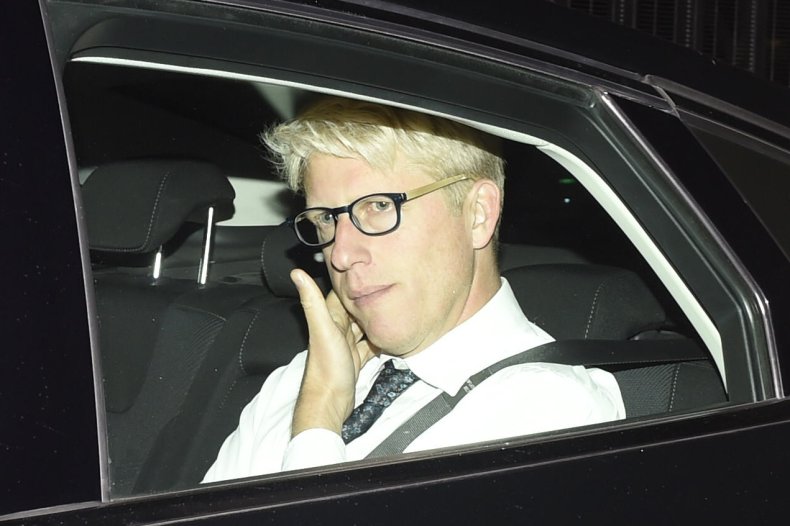 This article was updated with more background information.