Boris Johnson and Carrie Symonds announce birth of baby boy
Boris Johnson and Carrie Symonds have announced the birth of a "healthy baby boy at a London hospital earlier this morning".
The mother and baby are both said to be doing very well, according to their spokeswoman.
The spokeswoman said: "The Prime Minister and Ms Symonds are thrilled to announce the birth of a healthy baby boy at a London hospital earlier this morning.
"Both mother and baby are doing very well.
"The PM and Ms Symonds would like to thank the fantastic NHS maternity team."
It was announced at the end of February that Ms Symonds was pregnant and that she and Johnson had got engaged.
Johnson returned to work on Monday, three weeks after being diagnosed with coronavirus.
News of the birth came as speculation continued to mount over whether Johnson would take on Labour leader Keir Starmer at Prime Minister's Questions later today.
Johnson had previously suggested he intended to take paternity leave, although it is not clear if this remains the case given the COVID-19 crisis.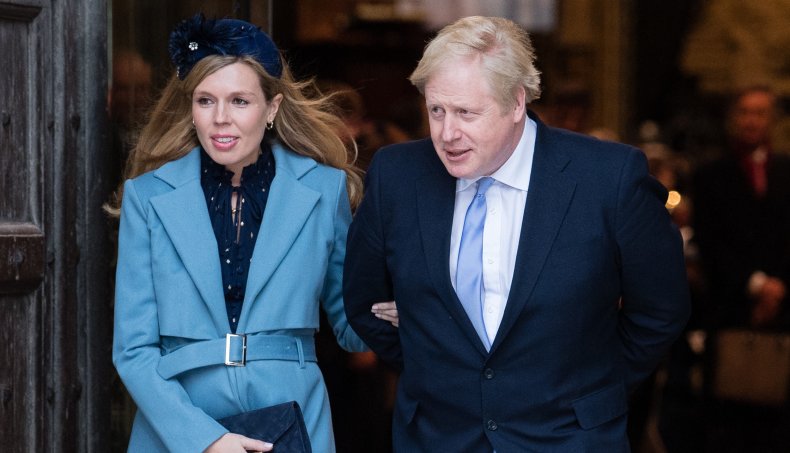 Messages of support from across the political divide poured in following news of the birth.
Starmer posted on Twitter: "Wonderful news. Many congratulations to Boris Johnson and Carrie Symonds", while Scottish First Minister Nicola Sturgeon wrote: "Some good news - sending congratulations to Carrie and the PM.
"And wishing health and happiness to the wee one."
Ms Symonds said she was pregnant in February in a post on her Instagram account.
She said: "I wouldn't normally post this kind of thing on here, but I wanted my friends to find out from me."
"Many of you already know, but for my friends that still don't, we got engaged at the end of last year, and we've got a baby hatching early summer. Feel incredibly blessed."
The prime minister has four children with his second wife Marina Wheeler called Lara, Milo, Cassie and Theodore.
He also has a daughter with art consultant Helen Macintyre.