Boris Johnson: Countries Around the World Are 'Queuing Up' to Trade With Britain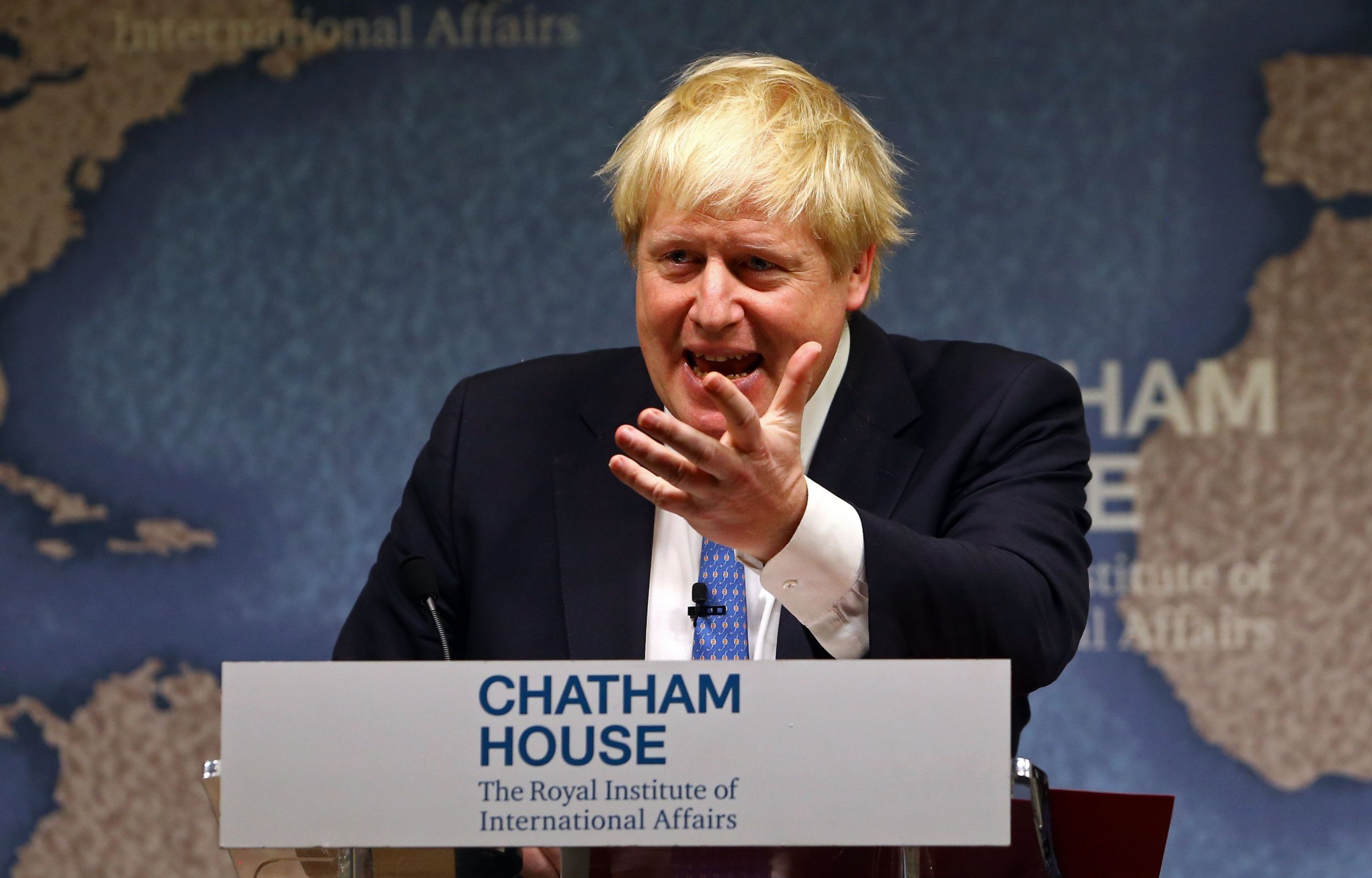 British Foreign Secretary Boris Johnson has praised Prime Minister Theresa May's speech on the U.K.'s future outside the EU, claiming that other countries are "queuing up" to strike trade deals with London.
Writing for British newspaper The Daily Telegraph, Johnson said May had outlined a plan for the U.K.'s prosperity after leaving the EU with "total clarity" despite ongoing criticism at home that since June's referendum on EU membership and her appointment as prime minister afterwards, the government has been vague on how and when the U.K. will leave the union.
In her speech, May promised stronger migration controls, although Johnson said this did not mean the U.K. was "slamming the door to migrants, or hauling up the drawbridge" to mainland Europe. Johnson added that the U.K. will become more prosperous in trade after Brexit but "continue to share European values."
"We will continue the joyous exploration of other European culture and civilization that has been expanding ever since the dawn of cheap air travel, and we will continue to welcome vast numbers of EU tourists to the U.K."
"We will no longer be part of the common commercial policy, or bound by the Common External Tariff, and we will no longer have our trade policy run by the EU commission," Johnson wrote. "That means—crucially—that we will be able to do new free trade deals with countries around the world. They are already queuing up."
"Under EU rules, we are not formally allowed to negotiate these new treaties until we leave. But there is nothing to say that ideas cannot be penciled in," he said, without naming which countries were in the queue. Johnson has previously said that he believes U.S. President-elect Donald Trump will restore the U.K.'s place as "first in line to do a free trade deal with the U.S."
Earlier this week, Trump appeared to dodge a question on whether that was true in an interview with British MP Michael Gove in The Times, simply replying: "I think you're doing great. Countries want their own identity."