Boris Johnson Denies He Knew Drink Event Broke COVID Lockdown Rules, 'Nobody Warned' Him
British Prime Minister Boris Johnson maintains that he did not know that a party he allegedly hosted was against strict COVID lockdown rules in place at the time.
While speaking to the BBC, Johnson denied claims that he purposefully had a party at No. 10 Downing Street during the region's May 2020 lockdown. This response comes after Dominic Cummings, Johnson's former chief adviser, said that he would testify under oath that Johnson knew of the party's repercussions.
"Nobody warned me that it was against the rules," the prime minister was quoted by the BBC, adding, "because I would have remembered that."
Johnson also continued to claim that he was unaware that the Downing Street gathering on May 20, 2020, was meant to be a party. Rather, he believed that it was simply a work meeting.
"What I remember is going out into that garden for a short time and for 25 minutes thanking staff who'd worked on COVID, who were continuing to work on COVID, and then going back to office," Johnson said.
Despite this, he still expressed regret for the gathering, saying that "if I had my time again, I would not have allowed things to develop in that way," the BBC reported.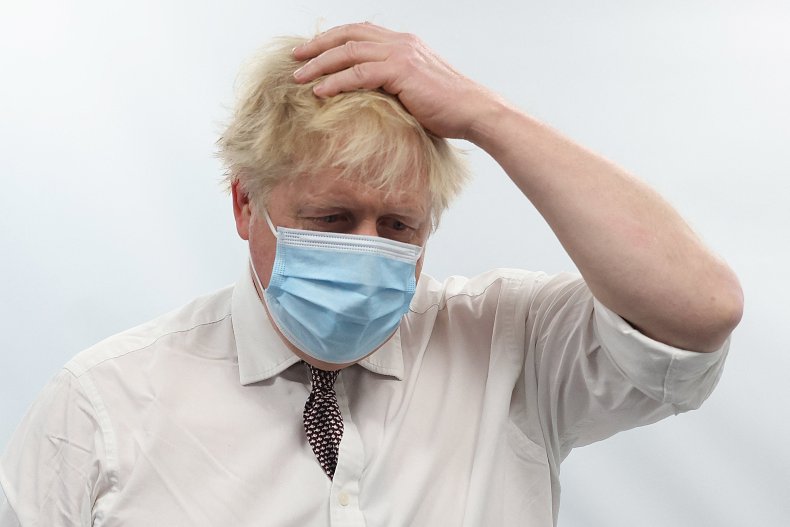 However, Johnson's claims that he was unaware that the party broke COVID protocols have already been contested. Cummings, who served as Johnson's chief of staff from July 2019 to November 2020, wrote on his blog on Monday that the prime minister had been told that some politicians, including Cummings, expressed concerns regarding the party.
"I told the PPS [the prime minister's principal private secretary] the invite broke the rules," Cummings wrote. "He said: So long as it's socially distanced I think it's OK, I'll check with the PM if he's happy for it to go ahead. I am sure he did check with the PM."
Furthermore, Cummings claims that he directly told Johnson his concerns surrounding the party.
"Amid discussion over the future of the cabinet secretary and PPS himself, which had been going on for days, I said to the PM something like: Martin's invited the building to a drinks party, this is what I'm talking about, you've got to grip this madhouse," he continued. "The PM waved it aside."
Although it remains unclear whether Johnson or Cummings is telling the truth, there is one thing that cannot be denied. That is the fact that Johnson's popularity is waning because of this scandal. A new YouGov poll shows that 64 percent of Britons think that he should step down as prime minister, with only 20 percent saying he should remain in power. Politicians from rival parties and Johnson's own Conservative party have also condemned the Downing Street party.
"How can he lead the country through these difficult times, get people to follow public health advice, if he has so flagrantly breached the rules?" said Labour Party official Ed Miliband when the party was first leaked to the public.
"It just makes a mockery of this idea that we were doing a national endeavor to keep each other safe," said former Conservative leader Ruth Davidson in a similar statement.