Rapper Holds Up Decapitated Boris Johnson Head at Awards Ceremony in Political Stunt Against U.K. PM
Already facing a court case challenging his suspension of parliament and dealing with frequent public confrontations with disgruntled citizens, discontent with Britain's Prime Minister Boris Johnson has now taken on a new dimension.
Under fire for proroguing Parliament in an apparent attempt to stop lawmakers preventing a no-deal Brexit, an effigy of the prime minister was brandished by a rapper at the country's most prestigious music awards.
Slowthai was performing at the Mercury Prize ceremony when, towards the end of his performance of the song Doorman, he grabbed the fake head from the floor, held it in the air and shouted: "F*** Boris Johnson. F *** everything, and there ain't nothing great about Britain," to cheers from the audience.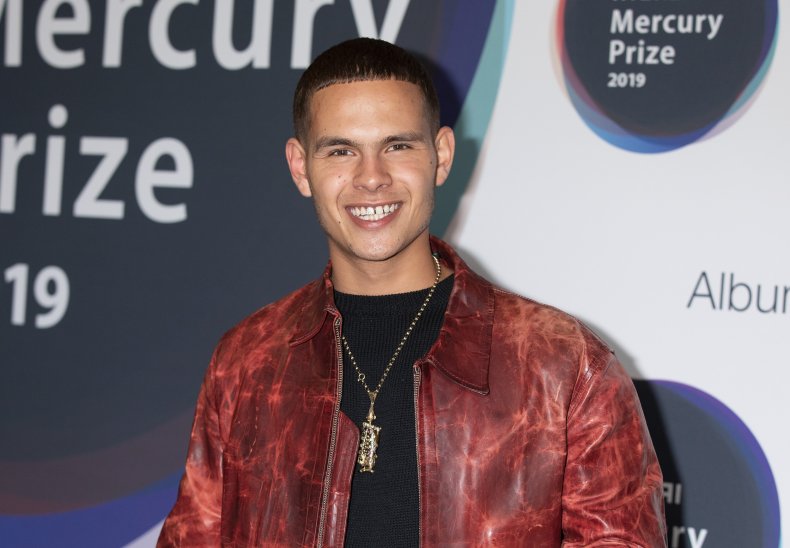 Upholding BBC guidelines on impartiality, host Lauren Laverne said: "Slowthai, with his own views there."
The 24-year-old rapper, who hails from the English town of Northampton, also posted a tweet promoting "F*** Boris" T-shirts during the ceremony, Sky News reported.
He had been nominated for his album Nothing Great About Britain, although he lost out to south London rapper Dave, who won with his debut album, Psychodrama.
It has been a tough week for Johnson, who was confronted on Wednesday at a hospital in north-east London by Omar Salem, the father of a sick child, about the state of funding for Britain's National Health Service.
Salem, who said his seven-day-old daughter who was "gravely ill," complained about the lack of staff on the ward as a result of funding cuts made by Johnson's Conservative Party, the BBC reported.
Johnson had his first face-to-face meeting with European Commission president Jean-Claude Juncker in Luxembourg, only to pull out of a press conference with the duchy's prime minister, Xavier Bettel, because of the noise made by protesters.
The optics of Bettel addressing an empty podium were pored over the Brexit-sceptic press in Britain, although he did get support from The Daily Telegraph, The Daily Express and The Daily Mail, who support the U.K. leaving the EU.
The leaders of France and Finland say that Britain's relationship with the EU is over unless Johnson can come up with an alternative to the Irish backstop by September 30, which would stop a hard border between Northern Ireland and the Republic of Ireland (an EU member state).
Next week, Britain's Supreme Court is expected to rule on whether Johnson's suspension of parliament for five weeks, known as proroguing, can be forbidden by law. The government says it is not for the court to decide on the suspension.
In an unusual move, the former prime minister John Major directly criticized the move by his successor, saying in written testimony to the court hearing that suspension "would be a remarkable position for the courts to endorse," The Washington Post reported.