British Prime Minister Boris Johnson allegedly lied about the evacuation of Nowad, an Afghan animal shelter during the Taliban invasion of Afghanistan in August of 2021, according to a leak sent to the BBC by a whistleblower.
The accusation is the fourth Johnson has experienced in January. He has been accused of holding two separate gatherings that allegedly broke COVID-19 protocols in 2020, one in the No. 10 Downing Street garden in May and the second in Downing in June. Johnson has denied purposefully breaking lockdown protocols, which were strict at the time, for the parties.
Internal calls for Johnson's resignation have grown, with some Conservative Party members allegedly considering ousting him from power. In order to get that done, 15 percent of Parliament's 360 Conservative members must write to the 1922 Committee chairman.
Johnson claimed that he did not order the shelter's evacuation, but leaked emails state that he did. Despite the leak, Johnson continues to deny the evacuation order. When asked by the BBC about the accusation, he called it "total rhubarb."
"Charity Nowzad, run by an ex-Royal Marine, has received a lot of publicity and the PM has just authorized their staff and animals to be evacuated," an email sent by an official representing minister Zac Goldsmith said.
Nowzad was established by former Royal Marine Pen Farthing.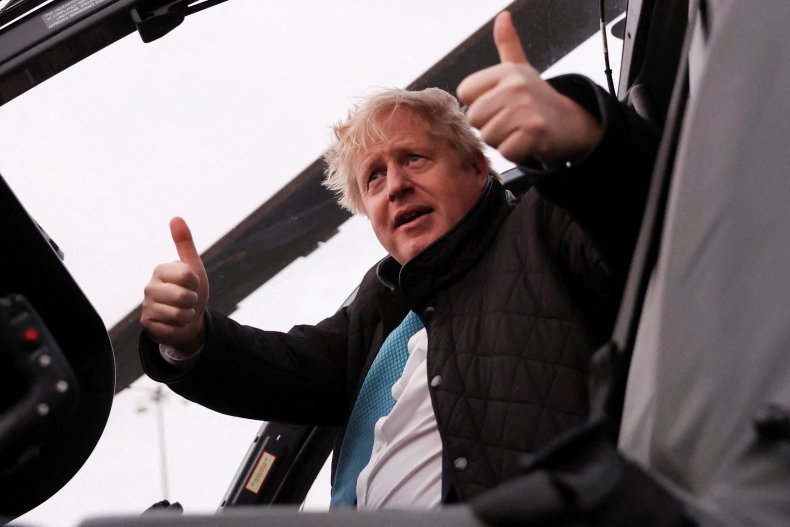 "Nobody warned me that it was against the rules," Johnson had told the BBC when asked about the May 2020 gathering.
However, alleged gatherings are not the only controversies that the Johnson has found himself in. On Monday, former British Transport Minister Nusrat Ghani accused Johnson of not taking her allegations of Islamophobia among his aides seriously.
"I do not even know if the words that were conveyed to me about what was said in reshuffle meetings at Downing Street were by members of the Conservative Party," Ghani told The Sunday Times. "All I have ever wanted was for his government to take this seriously, investigate properly and ensure no other colleague has to endure this."
When asked about Ghani's allegations, Johnson told reporters that "this is something I take extremely seriously. We must wait and see what the investigation produces."
With the controversies looming over Johnson, it might not be surprising that his approval both among the public and among politicians is sinking. According to a YouGov poll last updated on January 16, about 73 percent of all adults in the United Kingdom believe that Johnson is performing badly as prime minister.