Boris Johnson, Jean Castex Signal Support for AstraZeneca Vaccine by Getting Shots Amid Controversy
The U.K. and France's prime ministers are each due to receive their first doses of AstraZeneca's coronavirus vaccine on Friday, as nations across the European Union contend with ongoing concerns about whether the immunization is safe for everyone to use.
British Prime Minister Boris Johnson and French Prime Minister Jean Castex respectively voiced support for the two-dose vaccination—developed by pharmaceutical and biotechnology company AstraZeneca in partnership with the University of Oxford—as a number of European countries temporarily suspended administration earlier this week. The suspensions came as reports surfaced detailing unusual bleeding and blood clots in a small group of the vaccine's recipients, some of whom passed away.
Echoing advice from the World Health Organization (WHO), an expert panel at the European Medicines Agency concluded Thursday that the Oxford-AstraZeneca vaccine's health benefits, as far as protection from COVID-19, outweigh risks of possible adverse side effects and encouraged eligible individuals to opt for immunizations as usual. Findings trailed the agency's evaluation of any possible relationship between the vaccine and serious health complications.
Soon after it released its recommendation Thursday, Johnson and Castex confirmed plans to receive their preliminary shots.
"The Oxford jab is safe and the Pfizer jab is safe, the thing that isn't safe is catching COVID, which is why its so important that we all get our jabs as soon as our turn comes," said Johnson during a televised press conference. "And as it happens, I'm getting mine tomorrow. And the center where I'm getting jabbed is currently using the Oxford-AstraZeneca vaccine for those receiving their first does, and that is the one I'll be having."
Castex is also due to receive his first vaccine dose on Friday, Reuters reported, as France resumes administration of the Oxford-AstraZeneca shot. Other major countries that halted vaccines, including Italy and Germany, will do the same, while Spain will begin to administer shots again next Wednesday.
The French prime minister, who told national television station BFM-TV on Tuesday that he hoped to receive a vaccine promptly if the suspension lifted, noted during a Thursday news briefing that cases of severe blood clots were rare.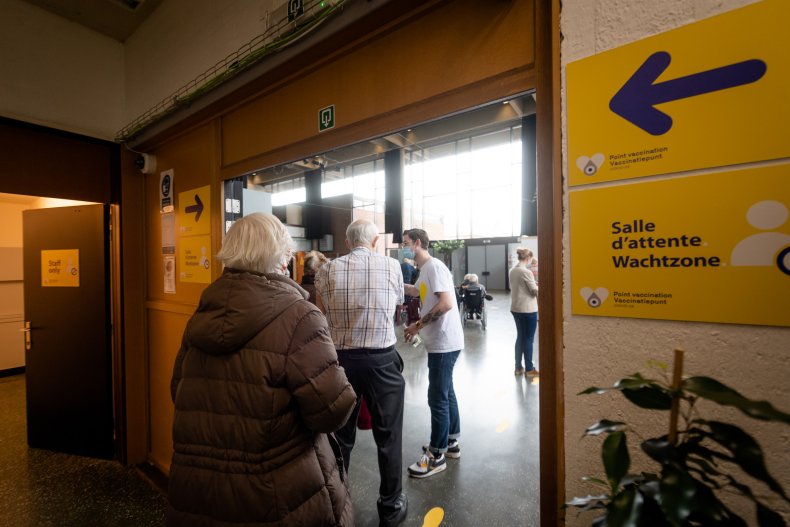 Of the 17 million people across Europe who received the Oxford-AstraZeneca vaccine since its February approval, just 17 cases of blood clots have been reported. Health officials and AstraZeneca have pointed out that the incidence of blood clotting in vaccine recipients does not exceed that of the general population.
Newsweek reached out to Castex's office and the U.K. Department of Health and Social Care for further comments, but did not receive replies in time for publication.
Newsweek, in partnership with NewsGuard, is dedicated to providing accurate and verifiable vaccine and health information. With NewsGuard's HealthGuard browser extension, users can verify if a website is a trustworthy source of health information. Visit the Newsweek VaxFacts website to learn more and to download the HealthGuard browser extension.