Boris Johnson Praises the Queen, Won't Discuss Meghan Markle Interview
Boris Johnson has praised Queen Elizabeth II after allegations a royal family member, not the Queen, had "concerns" about the skin color of Prince Harry and Meghan Markle's unborn baby.
Asked about the claims made by the couple in Sunday's interview with Oprah Winfrey, the U.K. Prime Minister told reporters he has "always had the highest admiration" for the monarch and said he would not comment on what he called "Royal Family Matters."
Harry told Oprah that a royal family member had asked "what would the kids look like?" in comments on how the unborn child's skin color. The Sussexes have not revealed which royal had made the comments.
Oprah told CBS This Morning on Monday that the couple had asked her to relay that neither the Queen nor Prince Philip had asked such questions.
The shock claims yesterday triggered a wave of anger at the British royal family but the prime minister twice refused to address the scandal.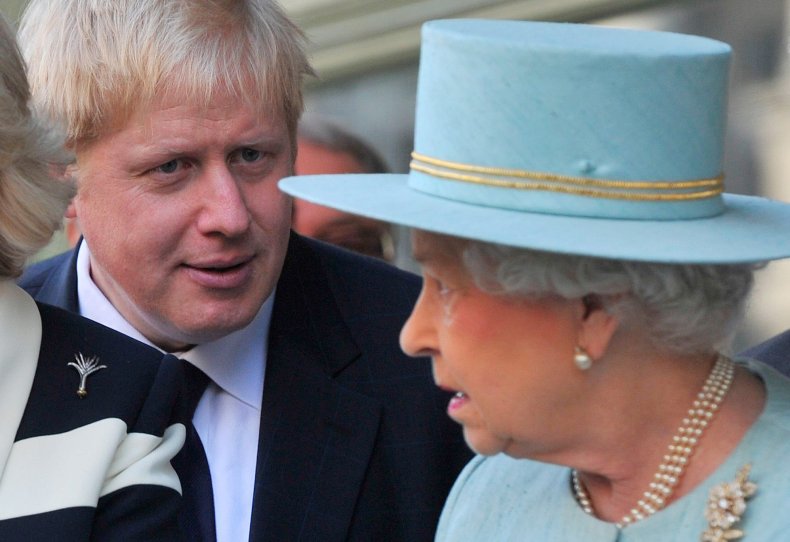 During a press conference today, he said: "Perhaps the best thing I can say is that I've always had the highest admiration for the queen and the unifying role she plays in our country and across the commonwealth.
"As for the rest, all other matters to do with the royal family I've spent a long time now not commenting on royal family matters and I don't intend to depart from that today."
During a two-hour prime time special, Meghan spoke about her time as a working member of the royal family. She said she was afraid to be left alone amid negative press coverage and at one point, said that she "didn't want to be alive any more".
She said she wanted to visit a mental hospital, but was told by the palace it would look bad on the royal family.
"I was ashamed to say it at the time and ashamed to have to admit it to Harry because of how much loss he suffered," she said.
"But I knew that if I didn't say it I would do it because I just didn't want to be alive anymore."
And she suggested baby Archie may have been denied a "prince" title and a publicly-funded Metropolitan Police security detail because of his ethnicity.
Meghan said: "All around this same time, we have in tandem the conversation of he won't be given security, he's not going to be given a title and also concerns and conversations as how dark his skin might be when he's born."
Prince Harry told Oprah: "That conversation, I'm never going to share.
"But at the time it was awkward, I was a bit shocked."
On CBS This Morning, Oprah said: "He did not share the identity with me but he wanted to make sure that I knew and, if I had the opportunity to share it, that it was not his grandmother nor his grandfather that was a part of those conversations."
If you have thoughts of suicide, confidential help is available for free at the National Suicide Prevention Lifeline. Call 1-800-273-8255. The line is available 24 hours, every day.