U.K. Prime Minister Boris Johnson Says We Are Past the Peak of COVID-19 Virus
The prime minister has said the U.K. is now "past the peak" of the coronavirus pandemic.
Boris Johnson said: "I can confirm today that for the first time, we are past the peak of this disease. We are past the peak, and we are on the downward slope."
He went on to say that he was not going to minimize the logistical challenges the government has faced in getting protective personal equipment to healthcare workers.
However, he stressed that at no point during the pandemic had the National Health Service (NHS) been overwhelmed and that the country had avoided an "uncontrollable and catastrophic" epidemic that could have caused 500,000 deaths.
Johnson said that he will publish a comprehensive plan next week that will set out how to get the economy moving again and children back to school but that the U.K. could beat the virus through "resolve and ingenuity."
He said: "I will be setting out a comprehensive plan next week, to explain how we can get our economy moving; how we can get our children back into school, back into childcare; and how we can travel to work and how we can make life in the workplace safer."
The prime minister went on to emphasise that restrictions could only be lifted when the government's five tests had been met and especially when the government was certain a disastrous second peak could be avoided.
The five tests include making sure the NHS can cope, there is a "sustained and consistent fall in the death rate", the rate of infection falls to manageable levels, ensuring the supply of tests and PPE can meet future demand and being confident any changes would not result in a second peak of the virus.
The prime minister led the daily coronavirus briefing for the first time since his return to work on Monday.
He spent three weeks recovering from coronavirus, spending three nights in intensive care at St Thomas' Hospital in London.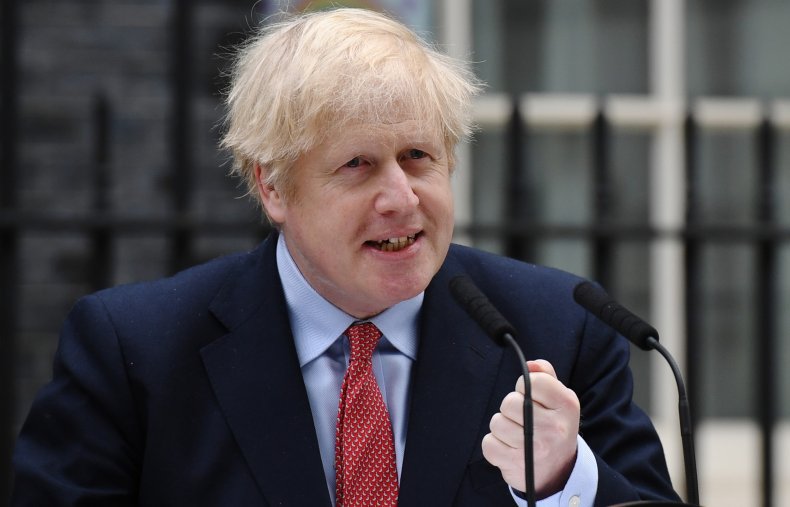 The prime minister said that there have now been 26,711 coronavirus deaths in the whole of the U.K. in all settings, an increase of 674 on yesterday.
It means the U.K. now has the third-highest death toll in the world, after the U.S. and Italy.
Johnson's fiancé Carrie Symonds gave birth to a "healthy baby boy" yesterday at a London hospital.
A spokeswoman for the prime minister said: "The prime minister and Ms Symonds are thrilled to announce the birth of a healthy baby boy at a London hospital.
"Both mother and baby are doing very well. The PM and Ms Symonds would like to thank the fantastic NHS maternity team."