Did Boris Johnson Lie to the Queen? Supreme Court Says Suspending Parliament Was Unlawful, Null and Void
The U.K.'s highest court has ruled that Prime Minister Boris Johnson acted unlawfully in suspending parliament, in what one British constitutional expert has said shows the supremacy of parliamentary democracy over an "old royal power".
The suspension, known as proroguing, was officially approved by the Queen on August 28 on the prime minister's advice. As a constitutional monarch, she is not able to turn down her premier's request.
However, members of parliament (MPs) who opposed the move said Johnson's was aiming to thwart their attempts to stop the U.K. from leaving the European Union by the deadline of October 31 without a deal with Brussels.
Johnson said the prorogation ahead of a Queen's Speech was so he could outline his government's new policies regarding Brexit.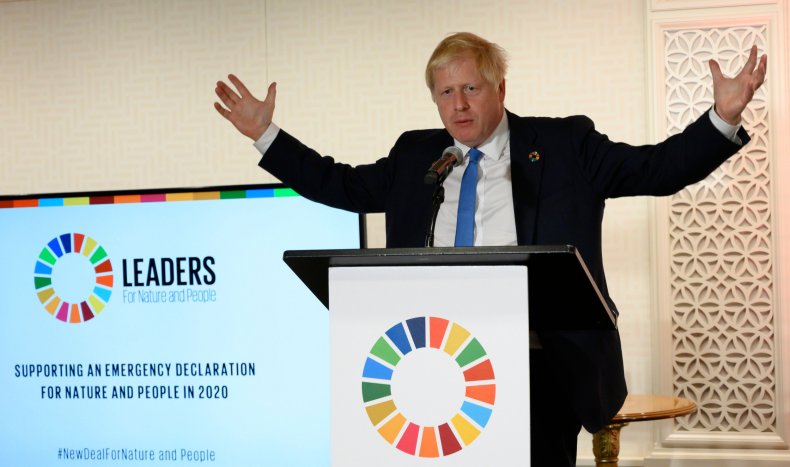 In a dramatic development following three days of evidence, the Supreme Court president Lady Hale said the suspension until October 14 had stopped Britain's parliament from carrying out its role in scrutinizing the government.
Hale said that Supreme Court judges had unanimously concluded: "The decision to advise Her Majesty to prorogue Parliament was unlawful because it had the effect of frustrating or preventing the ability of Parliament to carry out its constitutional functions without reasonable justification."
"No justification for taking action with such an extreme effect has been put before the court," she said on Tuesday.
"The Court can certainly declare that the advice was unlawful. The Inner House went further and declared that any prorogation resulting from it was null and of no effect," she added.
The court stopped short of saying Johnson had an improper motive for proroguing parliament, nor did it say he lied.
Gavin Phillipson, professor of constitutional law at Bristol University, told Newsweek: "This is enormously significant. This is an ancient royal power over parliament and its scope has just been drastically curtailed by the courts so that it can no longer be used to prevent parliament from carrying out its democratic function.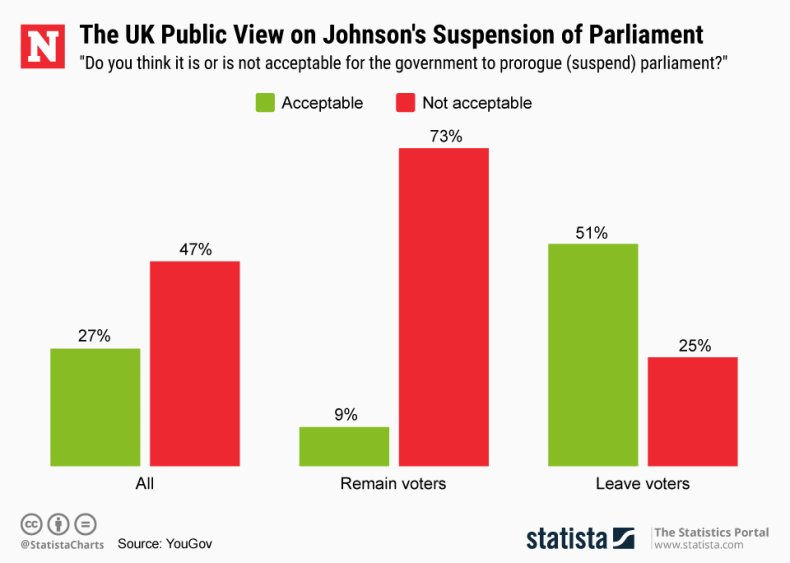 "It means in practice, prorogations can only happen for a few days but can't be used in this way to limit the way the parliament holds the government to account.
"It is a strong assertion of what is meant to be the supremacy of parliament which was limited by these old royal powers, old royal bones poking through the democratic veneer of our constitution.
"It's given a sharp hit to those and has democratized the constitution to an extent by sharply curtailing an old royal power that could be used by prime ministers to limit the ability of our representatives to scrutinize the government," he told Newsweek.
Commons Speaker John Bercow has said that parliament "must convene without delay", and that he would consult party leaders "as a matter of urgency," the BBC reported.
Leaders from other parties have called for Johnson to resign. Leader of the Scottish National Party, Nicola Sturgeon tweeted: "Boris Johnson should resign. A prime minister with any honour would tender his resignation today."
Leader of the Labour party, Jeremy Corbyn, at his party's annual conference, said that the prime minister should "consider his position."
Labour's leader in the Lords, Baroness Smith of Basildon, says talks are underway about resuming parliament, with a push to make sure that both houses are sitting on Wednesday, Sky News reported.