Boris Johnson Makes Unannounced Trip to Drought-Hit Somalia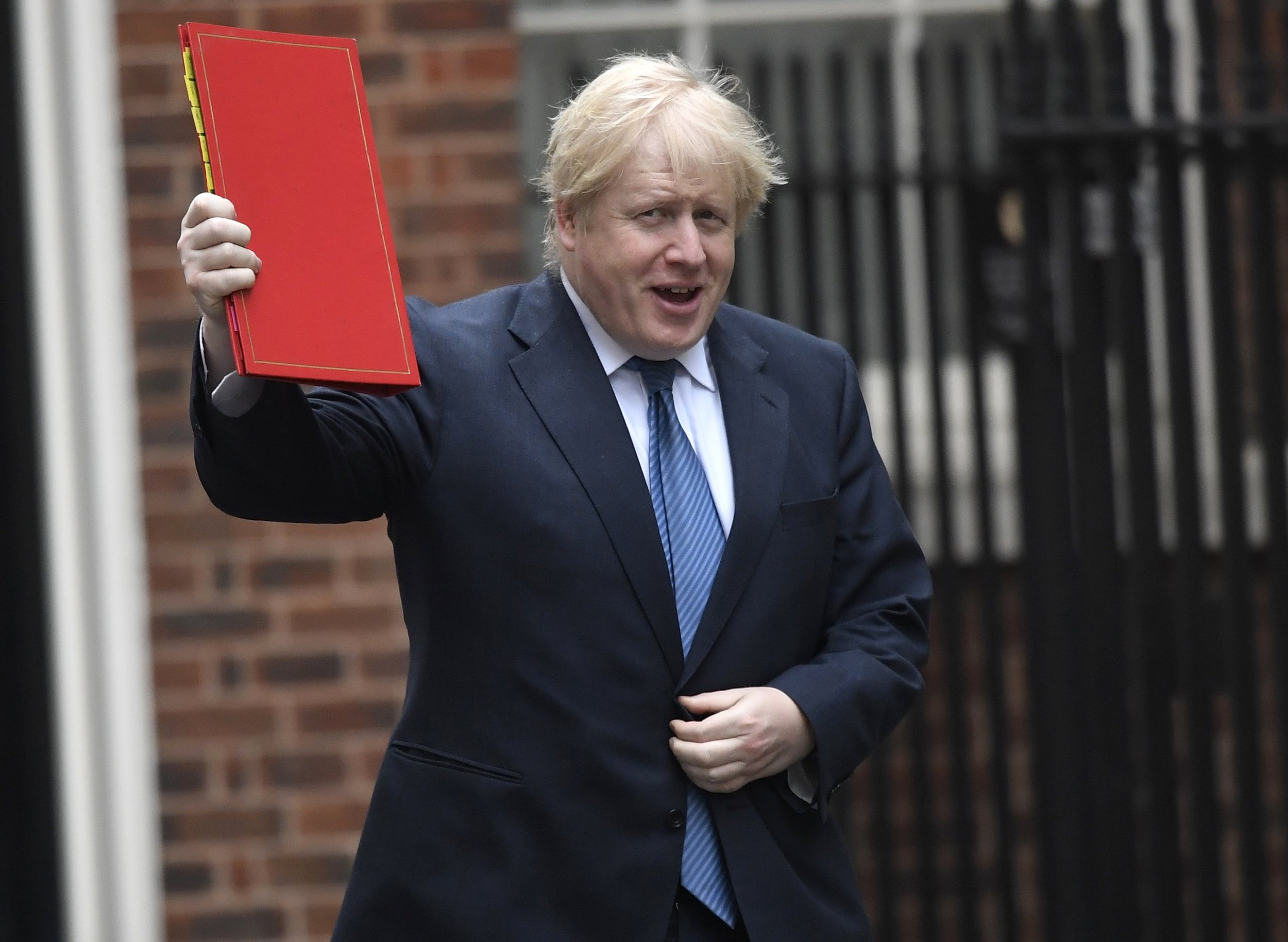 British Foreign Secretary Boris Johnson arrived in Somalia on Wednesday morning for an unannounced meeting with the new Somali president.
Johnson's meeting with President Mohamed Abdullahi Farmajo, who was elected in February, likely focused on the country's devastating drought.
They "discussed Somalia's current challenges and opportunities for further partnership in development," according to a tweet from the Somali presidency.
A Somali official speaking on condition of anonymity tells Newsweek that Johnson conveyed to the Somali president that the U.K. would stand "shoulder to shoulder" with Somalia in areas including security and response to the drought. The pair also discussed a donor's conference for Somalia scheduled to take place in London in May.
A spokesman for the U.K. Foreign and Commonwealth Office was unable to comment immediately on the nature of the trip due to security concerns.
U.K. aid agencies launched an appeal for funds to address a looming hunger crisis in East Africa, including in Somalia, on Tuesday. British International Development Secretary Priti Patel pledged that the government would match the first £5 million ($6.1 million) donated to the fund.
The El Nino weather pattern and constant insecurity in Somalia have contributed to a drought that has left 6.2 million people in need of humanitarian assistance. Somali Prime Minister Hassan Ali Khaire said recently that hundreds of people had already died, and the U.N. is appealing for $825 million to avert a famine in the country.
The last famine in Somalia, in 2011, killed more than a quarter of a million people, most of whom died in a two-month period.