Why Boris Johnson Wants Princess Diana's Very Revealing Interview Investigated
British Prime Minister Boris Johnson has backed an investigation into claims Princess Diana was emotionally manipulated into a tell-all interview about infidelity in her marriage.
Charles Spencer, Diana's brother, has produced what he claims is evidence BBC journalist Martin Bashir preyed on her fragile emotional state by falsifying financial records suggesting aides were betraying her.
In a letter to the corporation, Spencer said that without these fabrications Diana would never have chosen him for a 1995 interview.
In footage that made global headlines, the princess spoke for the first time about husband Prince Charles cheating on her and admitted she had been unfaithful too.
Diana famously told Bashir: "There were three of us in this marriage, so it was a bit crowded."
The BBC told Newsweek last week it would "investigate—robustly and fairly—substantive new information" and Johnson yesterday backed the move.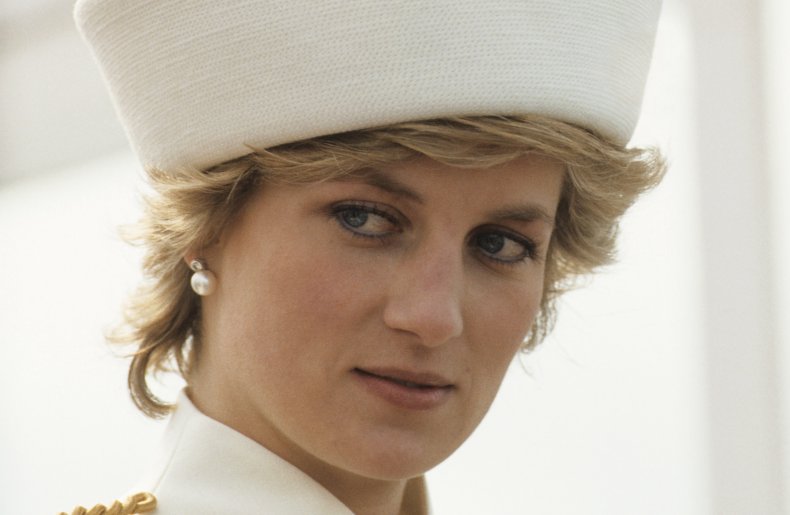 Quoted in The Daily Telegraph, the prime minister's official spokesman said: "As a public service broadcaster we expect BBC journalists to adhere to high standards.
"The director-general has set out that there needs to be an investigation into this and the prime minister thinks that's the right course of action."
The probe comes as fans of The Crown prepare to see Diana portrayed by Emma Corrin in the fourth season of the Netflix show, which airs on Sunday.
The argument over the 1995 interview erupted after a documentary produced to mark its 25th anniversary exposed the forged financial papers suggesting two palace aides were taking bribes.
Charles Spencer then wrote to the BBC demanding an apology and calling for an investigation.
He supplied the corporation with a copy of a fax he says Bashir sent him, making false claims that Prince Charles was sleeping with the nanny Tiggy Legge-Bourke.
Bashir's note, leaked to the Daily Mail, read: "Rumors have been circulating about recurring intimacy between [Legge-Bourke] and a particular individual.
"One aide witnessed outdoor pursuits of a different kind. She is keen to divert much attention.
"Hence a decision was taken last night to authorize a friend who will say the following: her weight loss is not due to her feelings for a particular individual, and his desire for a waif-like figure, but a gluten intolerance which means she cannot eat wheat or any bread substance.
"She has been repeatedly bombarded by nuisance messages on her radio pager.
"There will be a strong implication that these are coming from a disgruntled source. There can be only one obvious culprit..."
There were rumors at the time that the Prince of Wales got Legge-Bourke pregnant and "only one obvious culprit" was interpreted as a reference to Diana.
Last week, Spencer said he made the introduction between Bashir and Diana after seeing the faked financial statements.
His letter, also leaked to the Daily Mail, said: "If it were not for me seeing these statements, I would not have introduced Bashir to my sister.
"In turn, he would have remained just one of thousands of journalists hoping that he/she had a tiny chance of getting her to speak to them, with no realistic prospect of doing so."
The director-general, Tim Davie, said: "The BBC is taking this very seriously and we want to get to the truth.
"We are in the process of commissioning a robust and independent investigation."
The BBC said in a statement: "Martin Bashir is signed off work by his doctors–he is currently recovering from quadruple heart bypass surgery and has significant complications from having contracted COVID-19 earlier in the year."