Boris Johnson's Hold on Power Is Slipping Amid Significant Rebellion
British Prime Minister Boris Johnson will stay in office after surviving a no-confidence vote on Monday, but his power is still threatened by significant rebellion among members of his own party.
The prime minister, who first assumed office in 2019, has lost significant support from members of his Conservative Party following the release of a report assessing the "partygate" scandal that detailed several parties held in his Downing Street office during COVID lockdowns, skirting coronavirus safety protocols.
Despite the scandal, the majority of his party's members in Parliament gave him their vote of confidence on Monday. Of the 359 Conservative members of Parliament, 211 voted in his favor.
However, that means 148 members of his own party, more than 40 percent, voted that they had no confidence in his leadership, potentially threatening future challengers to his leadership—though after his victory on Monday, he is safe from another challenge for a year.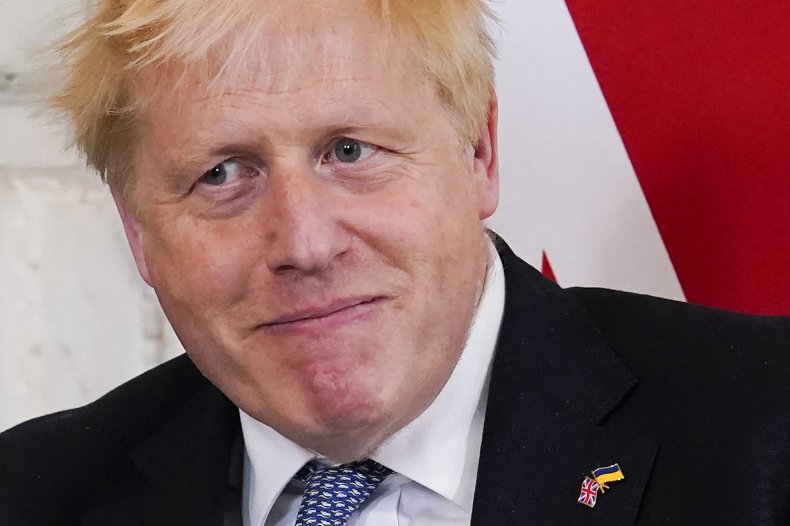 His predecessor, Theresa May, won a confidence vote with by a slightly larger margin in 2018. One year later, members of the party voted they had no confidence in her leadership, and she was ultimately replaced by Johnson.
Sir Roger Gale, a Tory member of Parliament who voted "no confidence," warned that even though Johnson survived the vote, he will likely still face future challenges to his leadership.
"I would be surprised if this prime minister would still be in 10 Downing Street by the end of the autumn," he said. "There are significant problems just down the road. There is by-elections coming up."
The vote was on a secret ballot, but several Conservative members of Parliament explained that they voted against Johnson because their constituents were upset with him following the "partygate" scandal.
The vote was cast on a secret ballot, but some Conservatives publicly shared reasons for their decisions on Johnson.
Member of Parliament (MP) Andrew Bowie wrote on Twitter that his constituents "remain understandably angry and upset at what has happened" and that voting against Johnson "was the only choice for the good of the country."
MP Douglas Ross wrote that he would vote against Johnson after listening to his constituents, who have been "loud and clear" about their anger toward Johnson.
Monday's confidence vote was triggered after 15 percent of the party wrote letters demanding a vote on Johnson's leadership to Sir Graham Brady, chairman of the 1922 Committee of backbench Conservative MPs. If Johnson lost, he would have been forced to resign.
Despite a revolt from nearly 150 Conservatives, Johnson still said the result was "convincing" and "decisive" in an interview with the British Broadcasting Corporation (BBC).
"What it means is as a government, we can move on and focus on the stuff that I think really matters to people," he said.