What Is Boron? Slime Toys Contain Unsafe Levels of Chemical Linked to Vomiting and Fertility Problems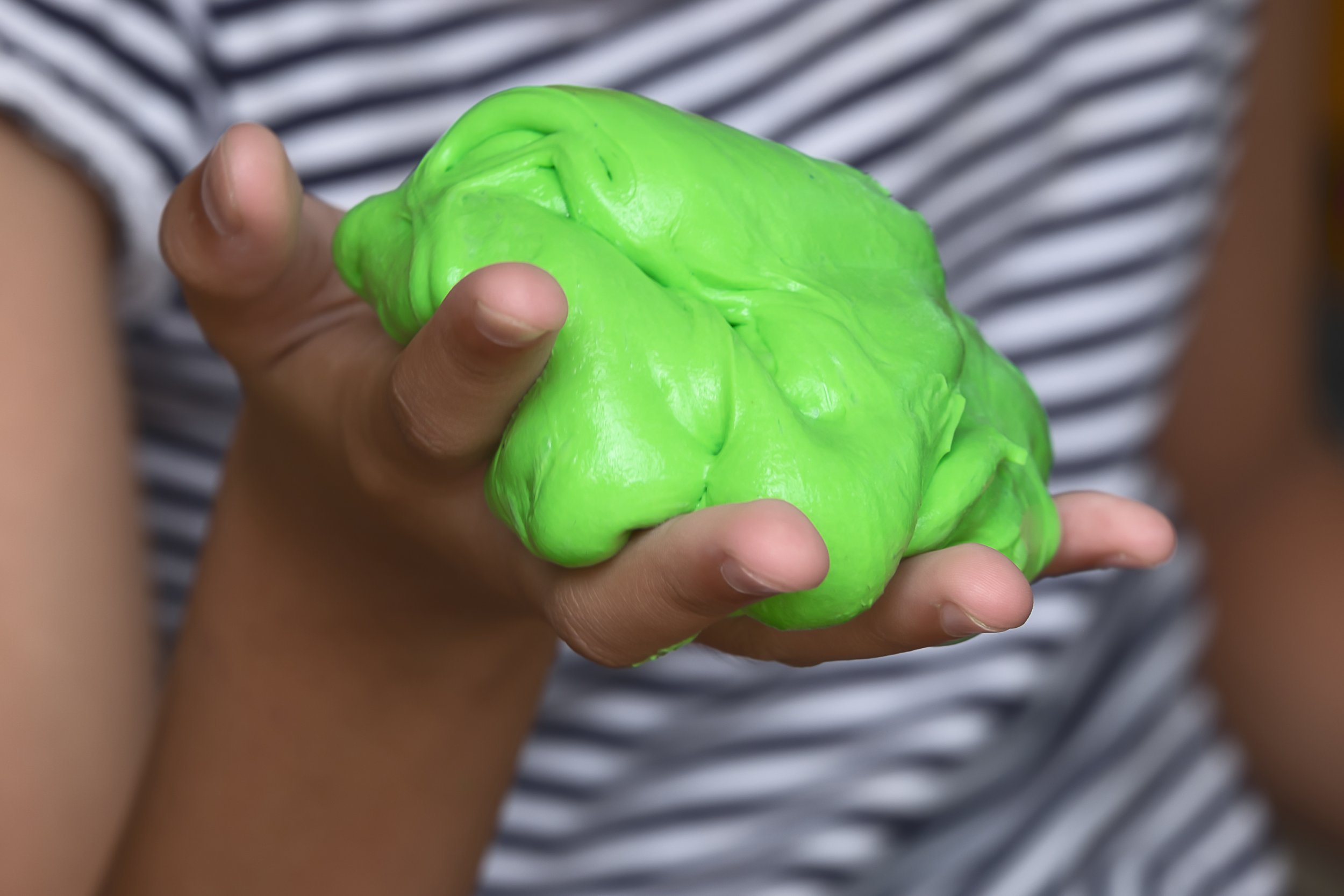 Popular slime toys marketed at children contain dangerous levels of a chemical linked to vomiting and impaired fertility, a consumer advocacy group has warned.
The U.K.-based charity Which? tested 11 popular slime products, and found eight contained unsafe levels of boron. The chemical element is found in borax, which gives slime products their stickiness.
Exposure to excessive levels of boron can cause symptoms such as irritation to the skin, diarrhea, vomiting and stomach cramps. And contact with very high levels of boron could impair fertility and harm fetuses in pregnant women, according to the European Commission.
Which? urged parents to "approach slime with caution," warning most products have minimal safety labeling and information about ingredients. Some products carried the CE safety mark, despite carrying higher than recommended boron levels.
Parents should even be cautious of homemade slime, which has exploded in popularity in the past few years, as some ingredients—such as contact lens solutions—contain borax but recipes don't list exact quantities.
A spokesperson for Which? told Newsweek: "While we are not outright declaring all slime as unsafe, the warning signs are there from our testing. Certainly if anyone has bought one of the slimes that has failed they should return it straight away."
The spokesperson said the organization is not aware of any customers experiencing such symptoms. "But concerns about borax in toys have been circulating. The Italian consumer group recently flagged safety concerns with borax levels in slime given away with newspapers and magazines."
The European Union limit on boron in consumer products stands at 300mg/kg. A spokesperson for the U.S. Consumer Product Safety Commission told Newsweek the U.S. does not have restrictions or limits on the use of boron in children's products. However, toys must meet international safety standards.
"In addition, under the Federal Hazardous Substances Act (FHSA) a children's toy or children's product cannot contain or be a hazardous substance," the spokesperson said. "If a children's toy or other article intended for use by a child is a hazardous substance or bears or contains a hazardous substance that would be accessible by a child, that article would be a banned hazardous substance."
The researchers named Toysmith Jupiter Juice the worst in the study, as it contained four times the safety limit of boron. It was followed by CCINEE Pink Fluffy Slime, which contained 1000mg/kg, and Cosoro Dodolu Crystal Slime Magic Clay, which contained 980mg/kg. Only Hulk Green Halloween Slime had safe levels of boron.
Read more: Is Valsartan Safe? FDA recalls heart drug over cancer concerns
All of these products could be purchased on Amazon. The online retailer has since removed them from its listings. But Which? raised concerns that such products were previously readily available online.
Amazon told Newsweek: "All Marketplace sellers must follow our selling guidelines and those who don't will be subject to action including potential removal of their account. The products in question are no longer available."
Which? sent its findings to the Office for Product Safety and Standards in the U.K., and stated customers are entitled to a refund. However, it is unclear whether this relates to consumers in the U.S..
Nikki Stopford, director of research and publishing at Which?, said in a statement: "If you have school-age kids you're probably very well aware of the latest slime craze sweeping the playgrounds. Kids love it. Parents buying slime for their children should have peace of mind that these toys are safe, so they will be shocked to find that the health of their children could be put at risk by these slimes."
Which? slime test results
Toysmith Jupiter Juice (pink), Amazon – 1,400mg
CCINEE Fluffy Slime (pink), Amazon – 1,000mg
Cosoro Dodolu Crystal Slime Magic Clay (pink), Amazon – 980mg
Baker Ross Mini Bucket Putty (green), Amazon – 930mg
iBase Toy Slime Toy (purple), Amazon – 860mg
LOYO Fluffy Slime (blue), Amazon – 730mg
Brezeh Free Slime Toy (orange), Amazon – 560mg
Virtuotrade My Fluffy Slime (green), Amazon – 560mg
This article has been updated to include comment from a Which? spokesperson and the U.S. Consumer Product Safety Commission.