Second Body Found Following Building Explosion in Brooklyn, New York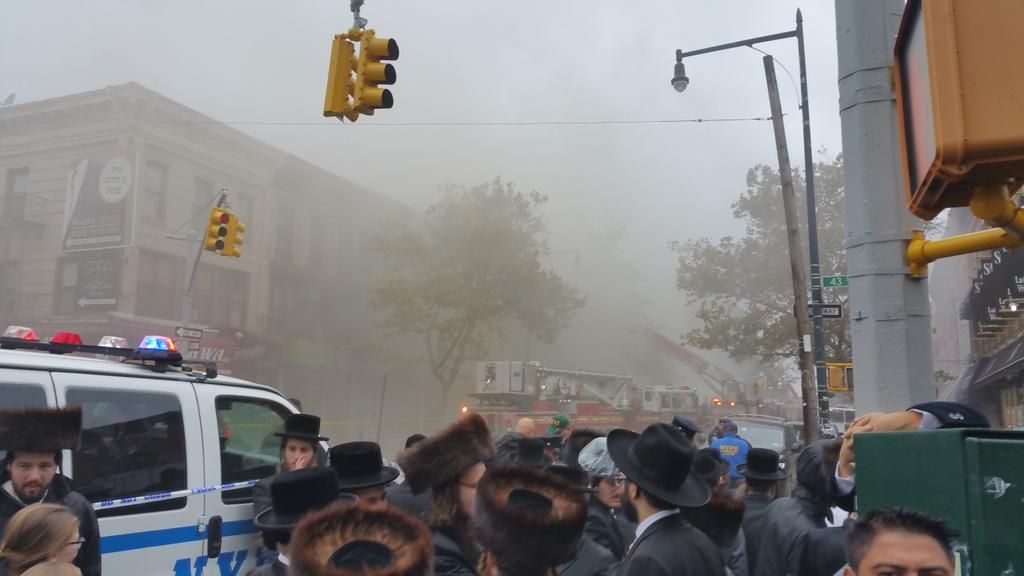 Rescue workers recovered a body Monday in the rubble of a Brooklyn building that exploded on October 3, a New York City Fire Department spokesman confirms to Newsweek. The body has not yet been identified.
One tenant of the building, Francisca Figueroa (spelled in some reports as Franchezka Figueroa), remains missing.
The explosion in the Borough Park section of Brooklyn is believed to be gas-related. The day after the explosion, fire officials said 14 people had been injured, including two men and a boy who had been walking home from synagogue when the blast happened.
Figueroa lived in the building with a teenage son and daughter. Fire officials believe the blast was related to a stove being changed in Figueroa's apartment.
Officials have identified the other person who died as Ligia Puello, 64.
Most businesses on the block, including an orthodontist and two hat stores, were closed when the explosion happened.
Following the blast, the Department of Buildings ordered residents to vacate four neighboring buildings. Responders have since demolished parts of the building where the explosion happened, at 4206 13th Avenue, and the building next door. Forty-nine people were displaced as of October 4.
City records indicate that a woman named Terry Sussman owns the building. Additional records show that Sussman filed a Department of Buildings complaint shortly after the fire department received a call on October 3. She did not respond to Newsweek's requests for comment.
In March, two people died and three buildings were destroyed following a gas-related explosion in the East Village in Manhattan. One year earlier, eight people died in a similar incident in the Harlem section of Manhattan.