Borussia Dortmund Bus Bomb Suspect 'Wanted to Kill Players for Stock Market Gains'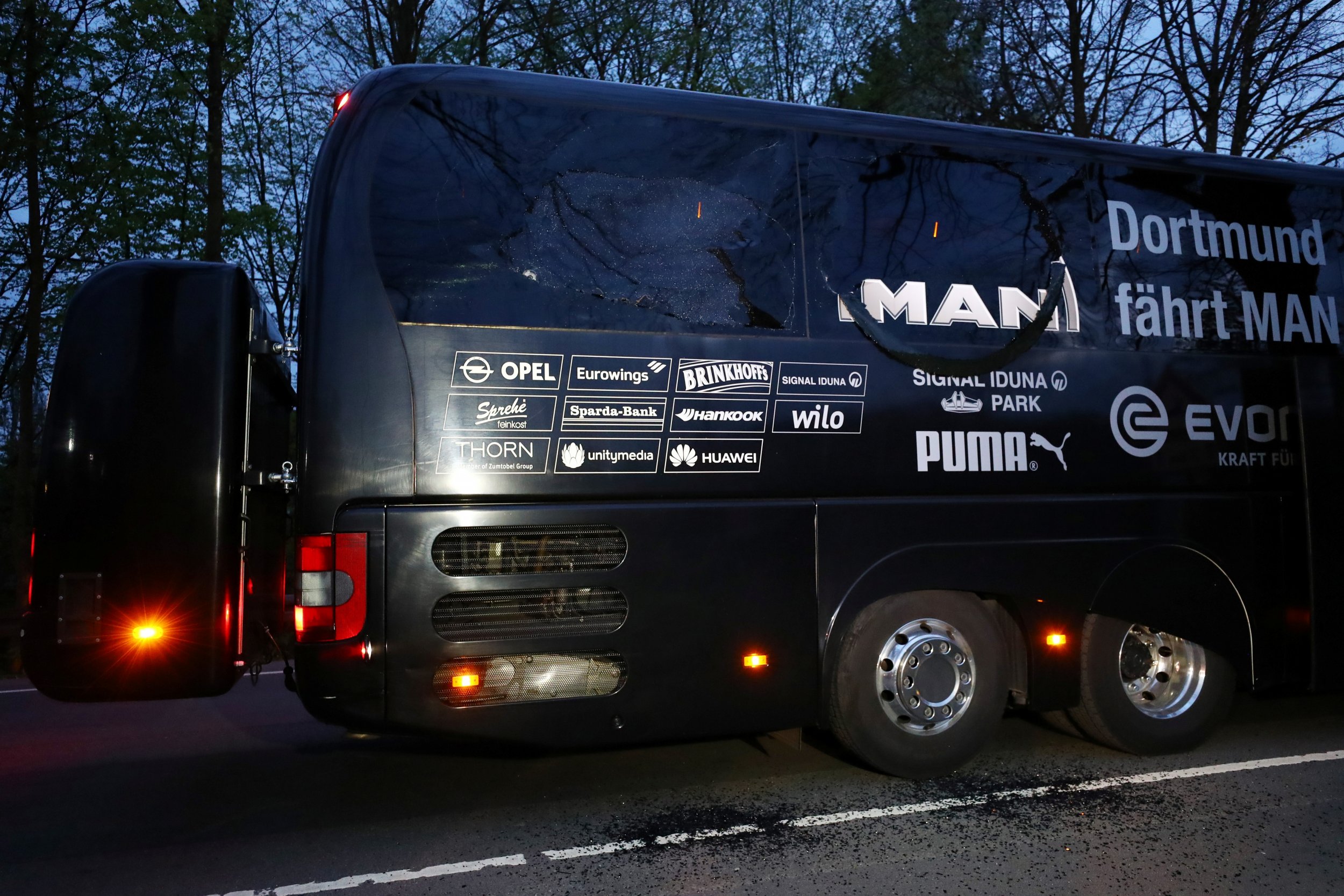 A man accused of carrying out an attack on the Borussia Dortmund team bus was a market trader who wanted to gain from fluctuations in the club's share price, according to German police.
In a statement released Friday, the country's federal prosecutor said police had arrested a 28-year-old German and Russian national identified only as Sergei W in the town of Tübingen.
He is suspected of carrying out the bomb attack on April 11 that injured Dortmund defender Marc Bartra as the team headed to Signal Iduna Park to face AS Monaco in a Champions League quarterfinal.
While police initially suspected an Islamist or far-right motive behind the three bomb blasts, German prosecutors were " doubtful " about the veracity of letters left at the scene claiming the former. The latest revelations suggest that financial rather than religious or political gains were behind the attack.
It is believed that the suspect took 15,000 "put options" on Borussia Dortmund shares that he had until June 17 to sell. The buyer of a put option agrees to sell his stock by a certain date for a predetermined price and makes money if the share price falls significantly during that time.
"A significant drop in the price would have been expected if, as a result of the attack, players were seriously injured or even killed," the statement said.
Police also confirmed the accused was staying in Hotel L'Arrivee in Dortmund at the same time as the Dortmund team.
On April 13, a German judge ordered the arrest of an Iraqi national, Abdul Beset A., who was suspected of having links to the Islamic State militant group (ISIS). Earlier that day the Prosecutor's Office said there was " no evidence " the man had taken part in the bus attack.
The game against Monaco was postponed until the following day in the wake of the attack. Bartra, 26, is recovering from a broken wrist.