Borussia Dortmund Bus Explosions: German Soccer Team Rocked on Way to Champions League Game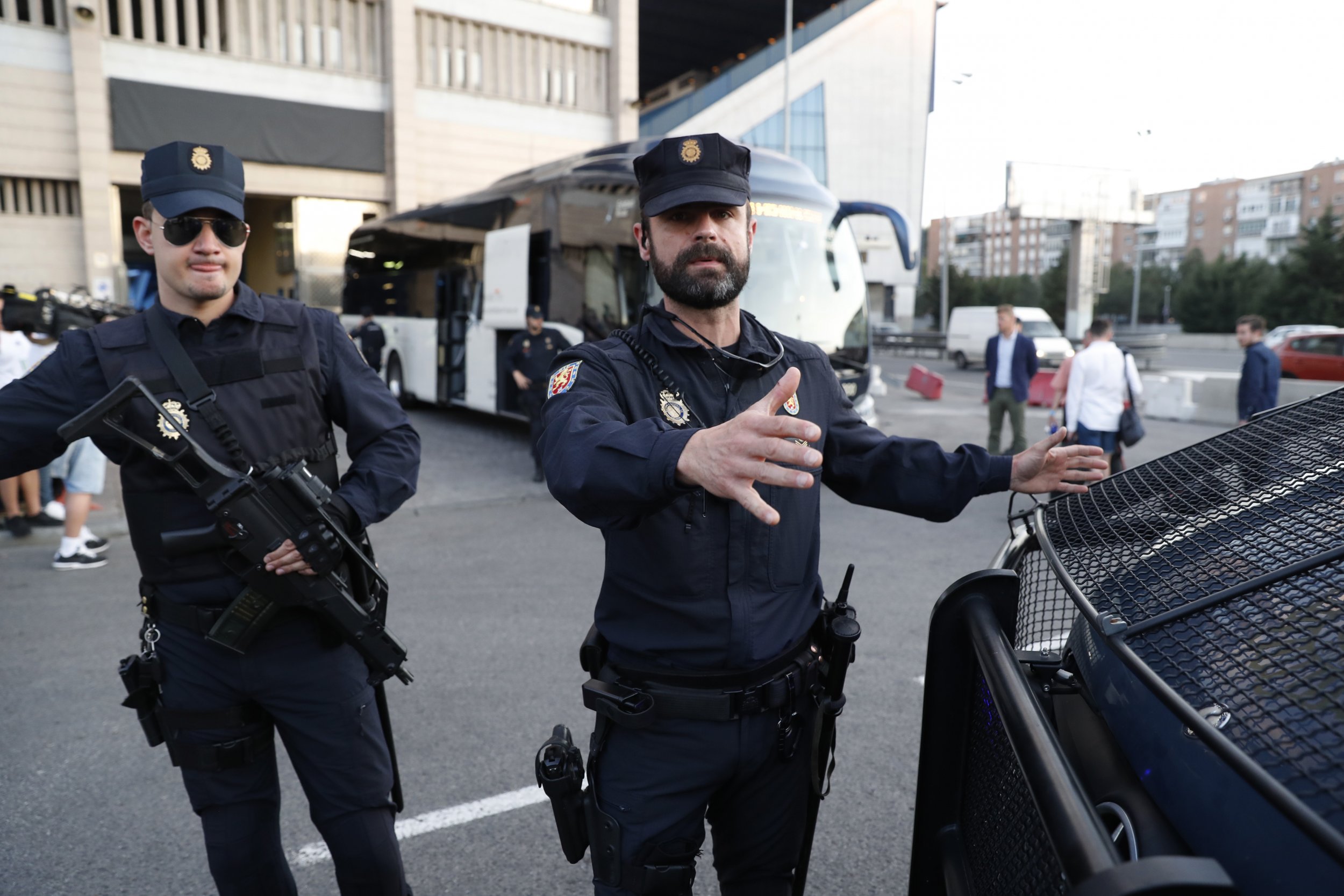 Updated | At least three explosions went off near a bus carrying the leading German soccer team Borussia Dortmund on Tuesday, with reports indicating that at least one player onboard was injured. The incident was said to have happened as the team departed its hotel en route to the Westfalenstadion, where it was due to take on Monaco in the first match of their Champions League quarterfinal.
The club later confirmed that Spaniard Marc Bartra was injured and taken to a hospital. The Spanish publication Sport reported speaking to the former Barcelona defender, who was said to be "OK but in shock."
There were no reports of any other injuries. A U.S. player on the team, Christian Pulisic, was safe, the Pennsylvania native's mother said, Penn Live reported.
Dortmund is one of Germany's top teams, and a crowd of more than 65,000 was set to be in attendance for one of the most high-profile matches of its season Tuesday. Following the incident, the game was postponed, with a new time set for Wednesday.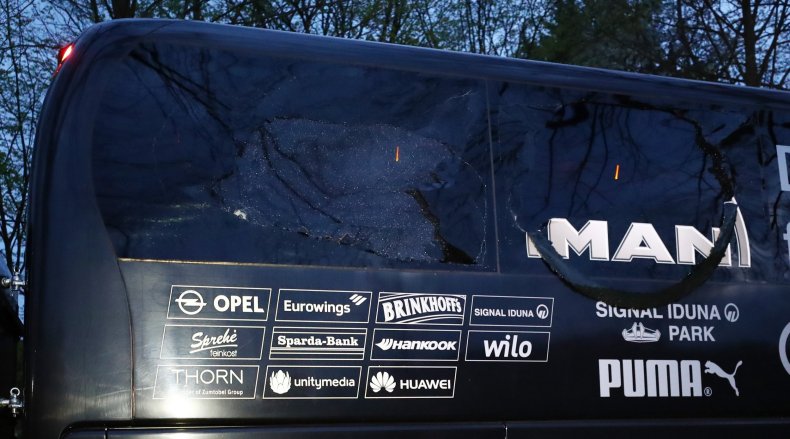 North Rhine-Westphalia Police confirmed that there were three explosions in the area of the bus, adding they were not aware of any threat to fans who had congregated in the stadium ahead of kickoff, which was scheduled for 8:45 p.m. local time.
"In the run-up to the Champions League match of BVB against AS Monaco, there was an explosion near the BVB team bus shortly after 7pm. The location of the event is Wittbräuckerstraße/Schirrmannweg in Dortmund-Höchsten," read a statement from local police.
Borussia Dortmund Chief Executive Hans-Joachim Watzke said the incident had left the team in a state of shock.
"An explosive strike on the team bus was committed," he told Sky. "The whole team is in a shock. You will not get those pictures out of your head. I hope that the team is able to compete on the field tomorrow. In such a crisis situation, everyone put together."
The club's president, Reinhard Rauball, struck a defiant tone, insisting that those responsible for the explosions would not be able to impact the team's performance.
"The players will be able to put that away and be able to perform. That would be the worst thing if those who have committed the attack now have something to do with it," he said, according to German outlet Bild.
This developing story has been updated with additional details.