Michael Connelly has revealed exclusively to Newsweek which book the new Bosch spin-off series will be based on, and discussed possible titles for the new show.
Connelly writes the novels that the original series of Bosch on Amazon Prime Video is based on. Now, his character is heading to IMDb TV for a new spin-off show, which has led fans to speculate which story line will be featured.
Titus Welliver is returning to play Harry Bosch while characters Maddie Bosch (Madison Lintz) and Honey "Money" Chandler (Mimi Rogers) will also be the focus of the follow-up to the original series.
Which book is the Bosch spin-off based on?
Speaking to Newsweek, Connelly said: "I don't know whether people will say 'you're giving away too much' but hell, I wrote the books so I can talk about it.
"We're really concentrating on one book, it's called The Wrong Side of Goodbye, which is to me, of all the Bosch non-badge books, really is an homage to the great PI writers and novelists."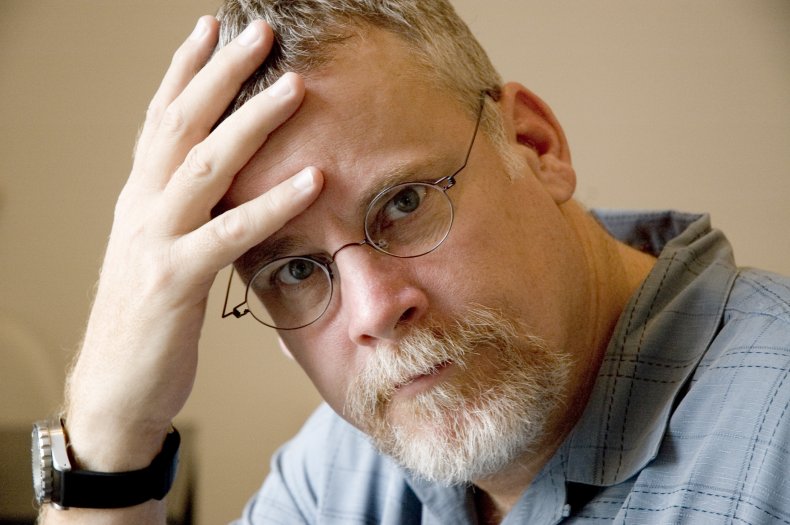 The upcoming spin-off series picks up after the events of Season 7 of Bosch, where detective Harry Bosch turns in his badge and becomes a private investigator.
While plot details about the new show are being kept under wraps, Connelly admitted he's looking forward to bringing the story line from The Wrong Side of Goodbye onto the screen.
"It's very much one of my favorite books; it might be my favorite book because I finally get to the thing that inspired me to be a writer and that was the private eye novels of people like Raymond Chandler, Ross Macdonald and Dashiell Hammett," he said.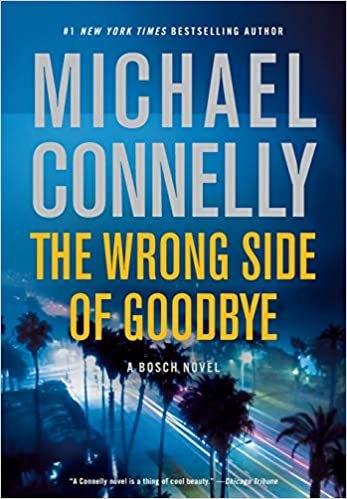 Michael Connelly published "The Wrong Side of Goodbye" in 2016, and it will form the background for the upcoming "Bosch" spin-off series.
Amazon
"So when I wrote the book it was like with those predecessors in mind and now as we make this new tonal change from Bosch detective to Bosch PI it was a no-brainer."
Ultimately, the decision for which books the show's story will follow is not up to Connelly, "I don't actually get to choose the books, I tell them what I think would work, and people read them and come back and this one was kind of a no-brainer right away."
The story line for the novel The Wrong Side of Goodbye sees Bosch summoned to a mansion, then working to locate a billionaire's heir he may have fathered 70 years previously. Connelly compared the opening to The Big Sleep, which was written by one of his inspirations, Raymond Chandler.
Investigating such a deep case has unexpected repercussions for Bosch according to Connelly: "Of course it leads to all kinds of reverberations across the 70 years in a very present way, with present dangers and things like that."
What is the title of the Bosch spin-off series?
The title of the new show is something which the team behind the spin-off are currently discussing.
Connelly said they've considered calling it Bosch again or even Bosch PI to reflect his new role but that's still to be decided.
"If you call it just Bosch or just Bosch PI, we hesitate because [while] it's a great thing to bring over the audience—it's very recognizable, Bosch PI—it does not serve the other things we're doing with Maddie Bosch and Money Chandler. We're really building up these two other characters.
"We're linking them, it's not like three different shows moving on the same escalators, we're linking these characters through life," Connelly said.
The author refused to rule out the title Bosch PI completely: "no, that's on the list but the list is long. Nothing has been vetoed yet because we're still unsure what to do."
Fans eager to find out more about the new series won't have long to wait according to Connelly: "I have a feeling we'll have a title fairly soon especially now Season 7 is out. I think if we called this Bosch PI from the beginning it was somewhat of a spoiler for 7, I don't feel like that anymore now it's out."
The seventh and final season of Bosch is now available to watch on full on Amazon Prime Video. Connelly said: "I know it's only been out a week but, hey, if you're a Bosch fan you've already seen it."
When is the Bosch spin-off show released on IMDb TV?
There's set to be 10 episodes of this new series according to Connelly. He recently shared a behind-the-scenes look from the set of Episode 1 on social media.
The new season will be released differently from previous seasons, potentially dropping weekly rather than in one go. However, the good news is that new episodes could be appearing earlier than fans may have anticipated.
Connelly said: "IMDb will be ad supported so we won't drop all ten at once. I don't know when but I think it will be sooner. We'll try and capitalize on the wave of Season 7. A lot of that stuff is above my pay grade and still not decided."
Seasons 1-7 of Bosch are available to watch in full on Amazon Prime Video now.