Bosnian Soldier Beat Muslims During Genocidal Campaign Then Lied So He Could Come To U.S. As Refugee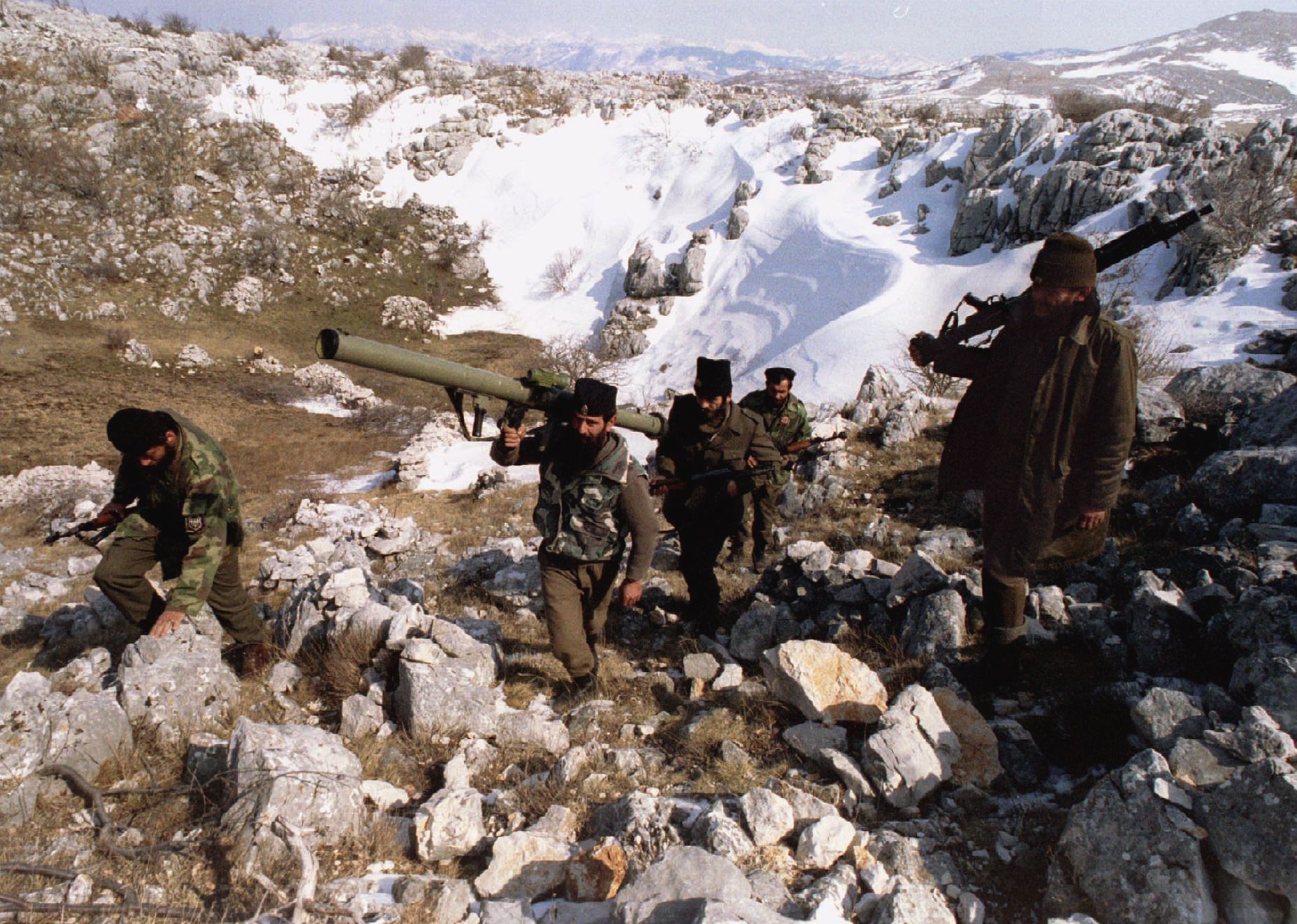 An ex-Bosnian soldier who beat Muslim prisoners during the bitter war there and then lied about his violent past so he could come to the U.S. as a refugee will be deported, the Justice Department announced Monday—the latest in a long line of Bosnian war criminals forced from the country by federal prosecutors.
Milan Trisic, 54, joined the violent Serb forces who took part in the "ethnic cleansing" of Muslims in the 1990s during the aftermath of the breakup of Yugoslavia. He was accused of transporting, detaining and beating Muslim prisoners, court papers state.
The former soldier lied on an immigration form in 2000, failing to disclose his military background so he could obtain refugee status and emigrate to the U.S. He pleaded guilty to the deception last week and will be deported after he serves a short sentence.
Francis Boyle, a University of Illinois law professor who represented Bosnia before the International Court of Justice in 1993 and 1994, told Newsweek that the unit Trisic joined, the Bratunac Brigade, had a "blood-thirsty" reputation.
Trisic's case is part of a U.S. effort to deport Bosnians who concealed their roles in Balkan war crimes when they came to the U.S.
"Those who seek to come to this country must respect our laws," Attorney General Jeff Sessions said in a statement Monday. "Entering this country on the basis of fraud is unacceptable."
He called Trisic one of many criminals "who seek to take advantage of our generous immigration system."
Immigration and Customs Enforcement officials have identified about 300 immigrants who may have hidden their wartime atrocities when they came to the U.S., the New York Times reported.
Last year, an ex-Bosnian concentration camp guard who used a military knife to carve a Christian cross into a prisoner's chest was convicted of obtaining U.S. citizenship by hiding his role in the camp. That man, Mladen Mitrovic, was sentencedto 57 months of prison in August 2016 and his U.S. citizenship was revoked.
Other ex-Bosnian soldiers have also been deported or extradited back to what is now Bosnia and Herzegovina.
In 2013, Sulejman Mugaic, who had been living in upstate New York, was extradited after he was charged in Bosnia with crimes including the alleged murder of a captured soldier.
And a former Bosnian police commander, Dejan Radojkovic, who had been living in Las Vegas, was deported by ICE officers after he was charged with leading a platoon that rounded up 200 Muslim men who were then executed, according to ICE.