Boss Giving Pregnant Worker 1 Week Maternity Leave Slammed as 'Disgusting'
The internet has blasted an employer who seemingly refused to let a heavily-pregnant woman take maternity leave.
In a viral post uploaded Sunday to the popular antiwork Reddit group, which can be seen here, now-suspended user Little_Rip_1193 shared several messages between her fiancé and her employer, branding the manager's behavior as "disgusting."
The messages started with the woman noting that she was scheduled to work when her maternity leave started, but the manager said it was "never approved" as she apparently submitted it at "short notice" two months ago.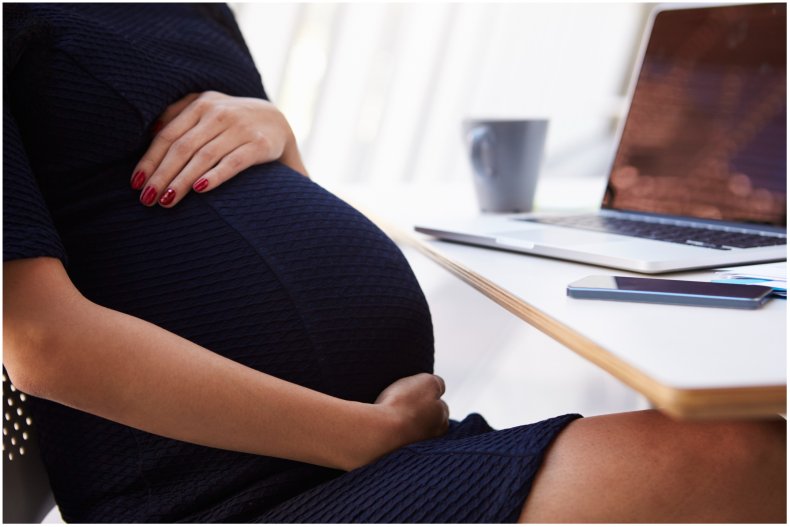 The manager added: "Well [name redacted], you have known you were pregnant for how long now? The request should have been made the moment you found out so as not to leave us without enough coverage.
"Have you thought about the rest of the team and how this will affect them? I can try to work something out but it will most likely only be for a week because of the short notice. Are you sure [name redacted] did not reach out to you about your request being unapproved? It seems highly unlikely."
In response, the woman said: "You expect me to take a single week off to give birth and spend time with my baby? You are being ridiculous.
"Having enough coverage is your responsibility, not mine. I think I'll be taking my maternity leave starting tomorrow, I'll also be discussing this situation with HR [name redacted] and [name redacted]. Have a great night."
The response appeared to have triggered concern from the employer who commented: "Please give a call [redacted] there is no need to be so rash. I will speak with [name redacted] personally."
Unsurprisingly, the comment attracted many heated responses as well as more than 66,800 upvotes.
Many commenters slammed the manager and the apparent attempt to stop the employee from going to HR.
One Reddit user, whose comment was upvoted 24,100 times, said: "You have to love the attempt to backpedal when they realize they might be on the hook for something."
Another added: "They realized they messed up and suddenly were begging to talk about this in person. No sir, she has this in writing and will show the messages to HR."
While a third posted: "Well, the big issue is they're desperate for OP not to go to HR, since the manager blamed HR for the denial of leave. Wouldn't want to be caught in that lie."
Newsweek attempted to reach out to the original poster, Little_Rip_1193, whose account has since been suspended.
In the U.S., the Family and Medical Leave Act allows eligible employees of covered employers to take unpaid, job-protected leave for specified family and medical reasons, which includes 12 workweeks of leave in a 12-month period for the birth of a child and to care for the newborn child within one year of birth.
But the U.S. is an outlier among many other Western nations, with many European countries offering paid maternity leave.
In the U.K., statutory maternity pay is paid for up to 39 weeks, which consists of 90 percent of average weekly earnings before tax for the first six weeks.
It then goes to £156.66 ($188.19) or 90 percent of your average weekly earnings for the next 33 weeks.
If you have a similar family dilemma, let us know via life@newsweek.com. We can ask experts for advice, and your story could be featured on Newsweek.