Greater Boston Mayor Boycotts Samuel Adams Beer for Profiting off Trump's 'White Nationalist Agenda'
A Massachusetts mayor has said he is boycotting Samuel Adams beer after the founder of the company that brews it praised President Donald Trump's tax reforms.
Somerville Mayor Joseph Curtatone said he would "never drink Sam Adam's beer again!" following comments made by the Boston Beer Company co-founder Jim Koch at a dinner attended by the president and 12 other executives at Trump's New Jersey golf resort on August 7.
According to transcripts released by the White House, Koch praised Trump for helping his business with the recent tax code rewrite.
"When I started Sam Adams, American beer was a joke, and it pissed me off," Koch said. "And now, American brewers make the best beer in the world. And the tax reform was a very big deal for all of us, because 85 percent of the beer made in the United States is owned by foreign companies.
Newsweek subscription offers >
"I'm the largest American-owned brewery at 2 percent market share. We were paying 38 percent taxes and competing against people who were paying 20. And now we have a level playing field, and we're going to kick their ass."
Trump praised Koch for doing a "great job" despite the "unfair situation," before Koch thanked the president.
Responding to reports of what was said at the dinner, Curtatone, a Democrat, announced he would never again drink beer made by Koch's company in protest.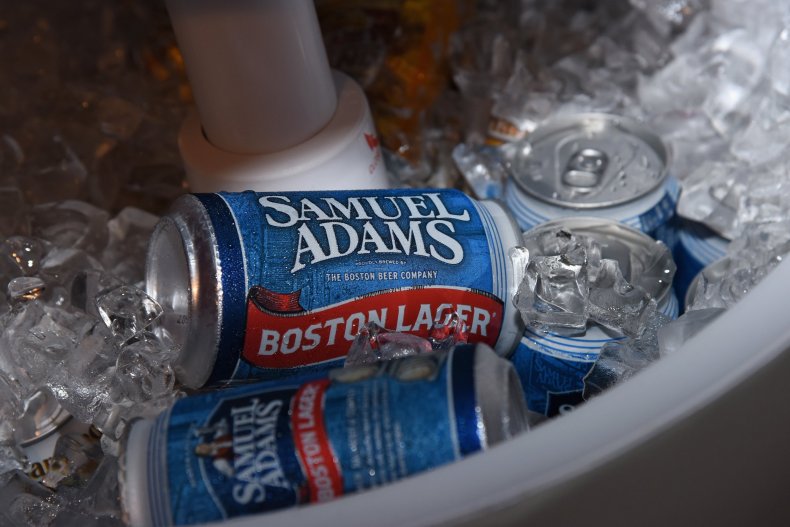 Newsweek subscription offers >
"We need to hold these complicit profiteers of Trump's white nationalist agenda accountable!!" he tweeted.
In a follow-up tweet directed at Samuel Adams Beer's official account, Curtatone added: "Hey Jim Koch! While you were thanking Trump for your tax break, did you happen to express any concern for the families separated under his cruel and inhumane immigration enforcement policy?"
Curtatone and fellow Democrat Jim McGovern are currently on a trip to El Salvador and Honduras to hear "sad stories of families of migrants who have been deported or disappeared as well as survivors and victims of violence."
A representative from his office told Boston.com that the mayor would not be commenting further on the matter.
Two days after posting his original remarks, the mayor tweeted: "Got some people insisting they're going to make Sam Adams their beer of choice now because of something I tweeted. No, they won't."
The Boston Beer Company did not immediately respond to a request for comment.
Greater Boston Mayor Boycotts Samuel Adams Beer for Profiting off Trump's 'White Nationalist Agenda' | U.S.