Boston Begins Year With Open Schools Despite Over a Thousand Teacher, Bus Driver Call Outs
Boston Public Schools students returned for in-person classes Tuesday morning for the first time in the New Year, despite rising COVID-19 cases and more than a thousand school staff members missing work.
Superintendent Dr. Brenda Cassellius said only a portion of the 1,074 staff members who are out reported having COVID-19. She said of those who are missing work Tuesday, 461 are teachers and 52 are bus drivers.
"They are not all out with COVID. We do have teachers who are out on maternity leave or paternity leave. We have vacancies that are just other health reasons. Now we have parents who are out because of child care because their child is out and doesn't go to school in the Boston Public Schools," Cassellius said during a press conference with Boston Mayor Michelle Wu, according to local ABC affiliate WCVB-TV.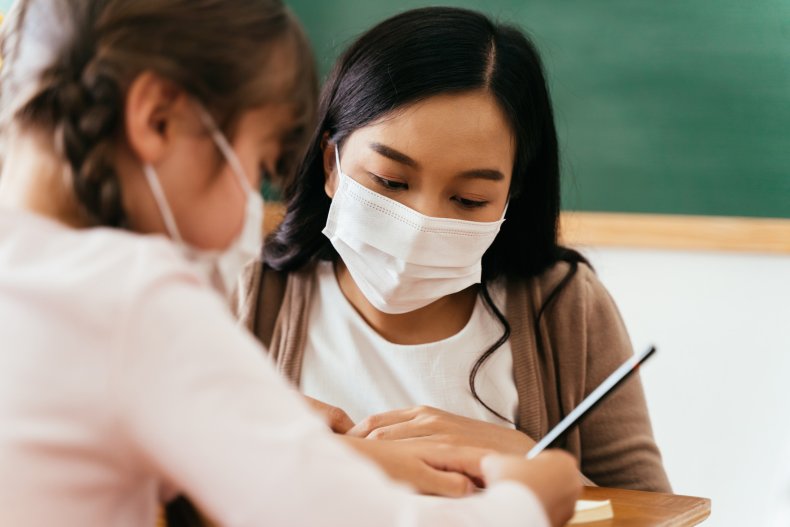 Cassellius said 155 teachers and staff members reported having COVID-19 over the weekend. She added that 42 Boston schools have about 20 percent of their staff out.
Some schools in Massachusetts canceled or delayed classes this week in order for staff members to be properly tested for COVID-19. Boston Mayor Michelle Wu said school officials are working hard to ensure as many schools as possible can remain open.
"We are getting to a point where that is a tremendous strain on every classroom, on every school and the district overall," Wu said during the press conference. "Everything that we can do to keep transmission rates down in our communities, in our neighborhoods, directly affects our ability to keep schools running as they should."
The state has made efforts to keep students in classrooms for the year and has said remote schooling would not count toward the required 180 days of learning for school districts.
"The rules here are pretty simple," Massachusetts Governor Charlie Baker said during a Monday press conference. "We count in-person school as school. If a school district is not open, at some point over the course of the year, they can use snow days until they run out of snow days, but they do need to provide their kids with 180 days of in-person education this year. And we'll do whatever we can to help them deliver on that."
In Boston, public school students were given free COVID test kits before winter break, and parents were asked to test their children 24 hours before classes resumed. Every teacher in the district also got 30 KN95 masks, and 10,000 teachers and school staff were provided with free at-home COVID-19 test kits on Monday.
The Massachusetts Department of Public Health said the state had 31,184 new COVID cases on Monday in a report that included three days' worth of data. The state also said there were 39 deaths from the virus during that time span.
Massachusetts is seeing a 19.9 percent positivity rate over the past seven days, an increase of 3 percent since Friday and an increase of 8 percent from a week ago. On December 3, Massachusetts' seven-day positivity rate was 4.8 percent.
Newsweek contacted Boston Public Schools for comment but did not hear back in time for publication.