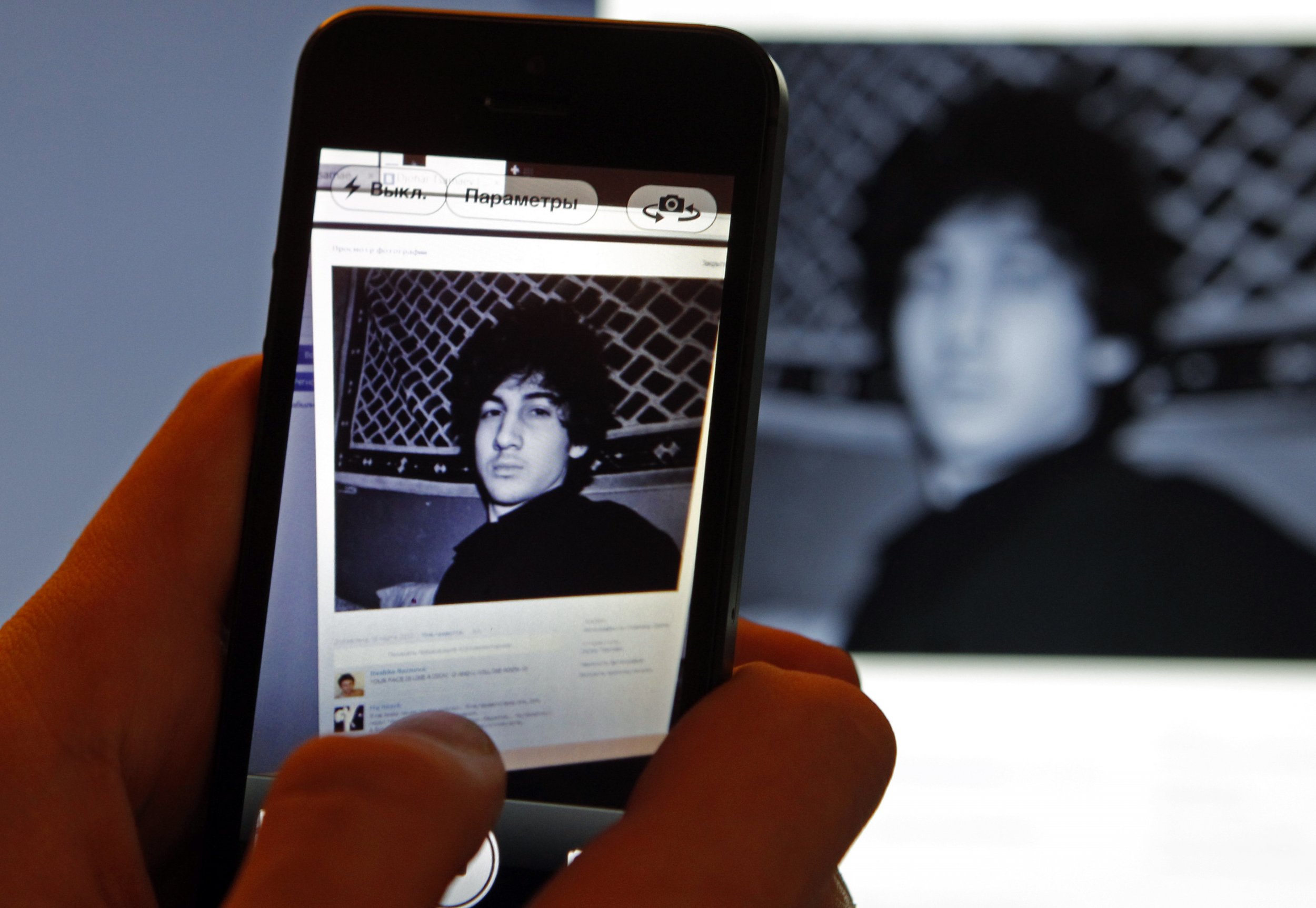 Almost two years after two bombs went off at the finish line of the Boston Marathon on April 15, 2013, killing three people and injuring more than 260 others, a Boston jury found 21-year-old Dzhokhar Tsarnaev guilty of all 30 counts.
Tsarnaev is guilty of all 17 charges that carry the possiblity of the death penalty, including plotting to use a weapon of mass destruction and bombing a place of public use. He was also found guilty of murder 3 times for the bombing victims, Krystle Campbell, Lingzi Lu and eight-year-old Martin Richard, and once for the death of Sean Collier, a security officer at the Massachusetts Institute of Technology.
Tsarnaev was implicated in the bombing with his brother, Tamerlan, 26, who died in a shootout with police shortly after the bombings. In addition to being charged with helping to orchestrate the bombings.
Tsarnaev's legal team argued that Tamerlan was the primary organizer of the bombing, looping in Dzhokhar after his plans were set.
Bombing survivor Jeff Bauman released a statement after Tsarnaev's charges were read out on Wednesday.
"Today's verdict will never replace the lives that were lost and so dramatically changed, but it is a relief, and one step closer to closure," Bauman said in a statement.
At a press conference after the trial on Wednesday, Karen Brassard, who was injured in the bombing along with her husband, Ron, took questions from reporters.
"At this point, I don't believe that there's any remorse," Brassard said of Tsarnaev, speaking on behalf of the victims. She added that she believed Tsarnaev was "all-in" with his brother and was not driven to commit his crimes by his brother. She declined to say how the group of victims felt about the possibility of the death penalty for Tsarnaev.
During the trial, the jury saw the note Tsarnaev scrawled on the inside of the blood-stained, bullet hole-ridden boat he was hiding inside. In the note, Tsarnaev said he was jealous that his brother was killed before him and wished to be made a martyr.
"I bear witness that there is no God but Allah and that Muhammad is his messenger (hole) r actions came with (hole) a (hole) ssage and that is (hole) ha Illalah. The U.S. Government is killing our innocent civilians but most of you already know that," the note read.
Tsarnaev now faces another trial to determine whether he will receive the death penalty for his capital crimes. A date for that trial has not yet been set, but could as early as next week.
This is a developing story and will be updated as more information becomes available.