Boston Bomber Dzhokhar Tsarnaev Apologizes to Victims in First Comments Since Arrest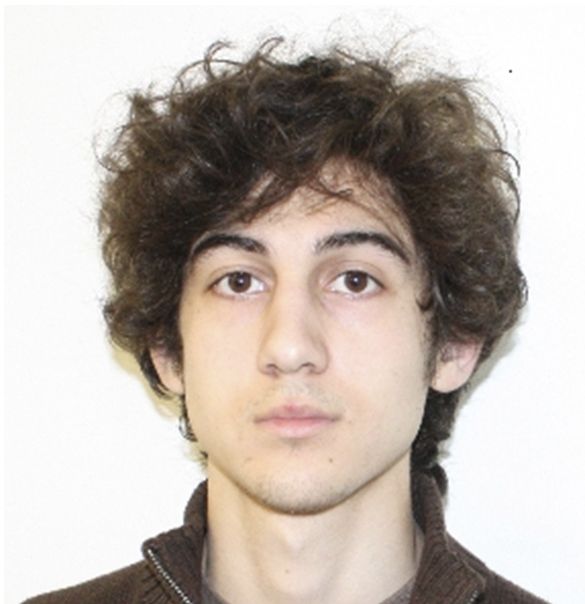 On Wednesday, Boston Marathon bomber Dzhokhar Tsarnaev addressed the court, his victims and the relatives of those who were killed in the attack for the first time. Tsarnaev did not testify during his hearing, and these were his first public comments since the trial began. His speech lasted for about seven minutes.
Tsarnaev began by thanking Allah and the Prophet. He noted he is a Muslim and that this is the month of Ramadan, a month of "mercy...the month to ask forgiveness." Those in the courtroom said he sounded young and had a slight accent. His speech was both "nervous and emotional" according to one witness. "If there is any lingering doubt, I did it along with my brother," he said.
"I would like to now apologize to the victims, to the survivors," Tsarnaev said, choking up. "Immediately after the bombing that I am guilty of, I learned some of the victims, their names, their faces, their faces. I am sorry for the lives that I have taken, for the suffering that I have caused you, for the damage, the irreparable damage."
Tsarnaev's defense team said he offered to write an apology letter over a year ago.
Karen McWatters, a friend of Krystle Campbell, who was killed in the attack, asked Tsarnaev to show remorse for his actions during her victim impact statement earlier on Wednesday. "Now is the time to show your regret," she said, noting he could help stop other terrorists from such acts.
For the majority of the victim impact statements, Tsarnaev avoided eye contact with the victims and relatives. He said he was listening to their testimony throughout the trial. During his speech, Tsarnaev did not look at his victims.
"He will never feel truly sorry for what he's done, only sorry for himself," Sean Collier's sister, Jen, said of Tsarnaev. Sean was killed in the aftermath of the attack. Tsarnaev did not directly address the Collier family, nor any of the other families whose loved ones were killed in the attack.
After Tsarnaev spoke, Judge O'Toole formally sentenced him to death by lethal injection.