Boston Bomber Dzhokhar Tsarnaev to Nun: "No One Deserves to Suffer Like They Did"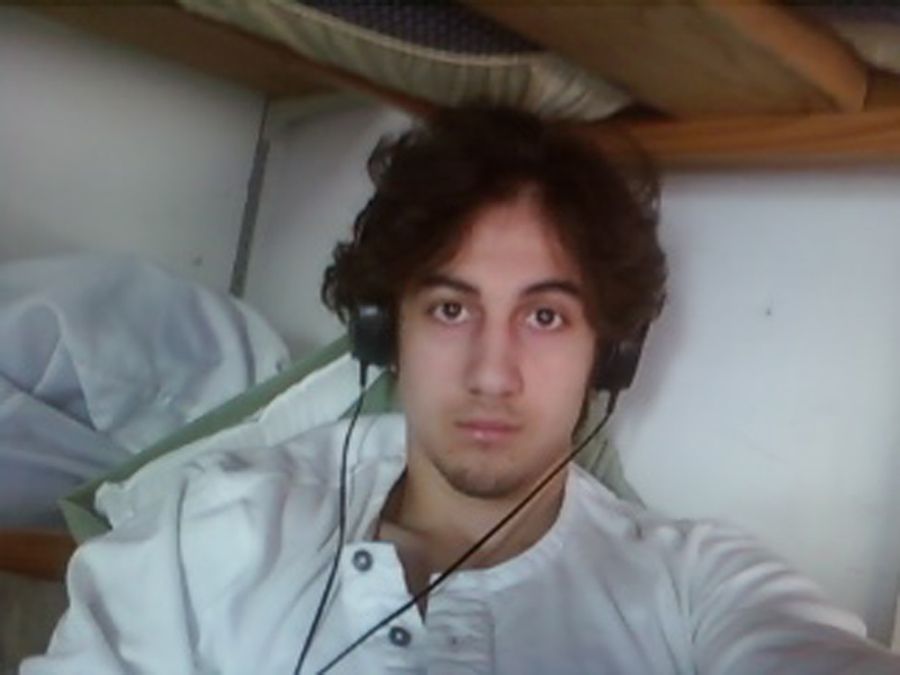 BOSTON (Reuters) - Boston Marathon bomber Dzhokhar Tsarnaev told a Roman Catholic nun and prominent death-penalty opponent that "no one deserves to suffer" as the victims of the deadly 2013 attacks had, she testified Monday as the defense rested its case to spare his life.
The federal jury that found the 21-year-old guilty last month of killing three people and wounding 264 others, will soon begin deliberating whether to sentence him to death by lethal injection or to life in prison without possibility of release.
"He said it emphatically. He said no one deserves to suffer like they did," said the 76-year-old nun, Sister Helen Prejean, whom the defense called to testify as it wrapped up its case to spare Tsarnaev's life.
"I had every reason to think that he was taking it in and that he was genuinely sorry for what he did," she said.
The two homemade pressure-cooker bombs that ripped through the crowd at the race's crowded finish line on April 15, 2013, caused about 17 people to lose their limbs.
Through the guilt and sentencing phases of the trial, the jury heard survivors of the bombings and the family and friends of some of those who died discuss the disfiguring injuries that resulted from the blasts.
Prejean, who said she had met with Tsarnaev five times this year at the request of defense attorneys, inspired the 1993 book and 1995 film "Dead Man Walking." She is the public face of the New Orleans-based Ministry Against the Death Penalty and has been nominated for the Nobel Peace Prize.
The defense rested its case after her testimony.
Tsarnaev, who has sat quietly through most of the trial and showed a touch of emotion only when one of his aunts broke down in tears on the witness stand, did not speak in his own defense.
Prosecutors, who are seeking the death penalty, contend that Tsarnaev, an ethnic Chechen, was an adherent of al Qaeda's militant Islamic ideology who mounted the attack "to punish America" for U.S. military campaigns in Muslim lands.
Defense attorneys contend that he was a willing but secondary player in a scheme driven by his 26-year-old brother.
Tamerlan Tsarnaev died on April 19, 2013, following a gunfight with police that ended when Dzhokhar inadvertently ran him over with a stolen vehicle as he sped away from the scene. Hours earlier, the pair had shot a university police officer to death as they prepared to flee Boston.
In eight days of testimony, Tsarnaev's public defenders have called 44 witnesses.
CONTROVERSIAL IN BOSTON
The death penalty is unpopular in Boston, where state laws do not allow the punishment and polls show a plurality of residents would prefer to see Tsarnaev sentenced to life in prison.
The families of two of his victims have publicly urged prosecutors to drop their bid for execution, and defense attorneys have argued that a life sentence will remove him from the public eye more quickly than the appeals that surround a death penalty case.
John Oliver, warden of the maximum security prison in Florence, Colorado, where Tsarnaev would be sent if spared the death sentence, told jurors on Monday that Tsarnaev could write a book, watch television and get a college degree while in prison.
Prosecutors and defense attorneys are expected to make their closing arguments Wednesday following a day's recess, after which the 12 jurors will begin deliberations on Tsarnaev's fate.
Martin Richard, 8, Chinese exchange student Lu Lingzi, 23, and restaurant manager Krystle Campbell, 29, died in the bombing. The Tsarnaev brothers shot dead Massachusetts Institute of Technology police officer Sean Collier three days later.
Prejean, who initially met Tsarnaev in March as his trial was getting under way, described first setting eyes on the bomber.
"I walked in the room and I looked at his face and I remembered, 'Oh my God, he's so young.' Which he is," Prejean said. "I sensed he was very respectful, and I felt it was pretty easy to establish a rapport.