Boston Bombing Amputee 'Thrown Into the Air' After Being Hit by Car
A dancer who survived the 2013 Boston marathon bombing, losing part of her leg, was hit by a car this weekend.
In an Instagram post, Adrianne Haslet-Davis wrote that she had been struck by a car on Boston's Commonwealth Avenue while using a crosswalk.
"Thrown into the air and landed, crushing the left side of my body. Yesterday," she wrote in a caption to a picture of herself in a hospital bed Sunday.
"I'm completely broken. More surgery to come."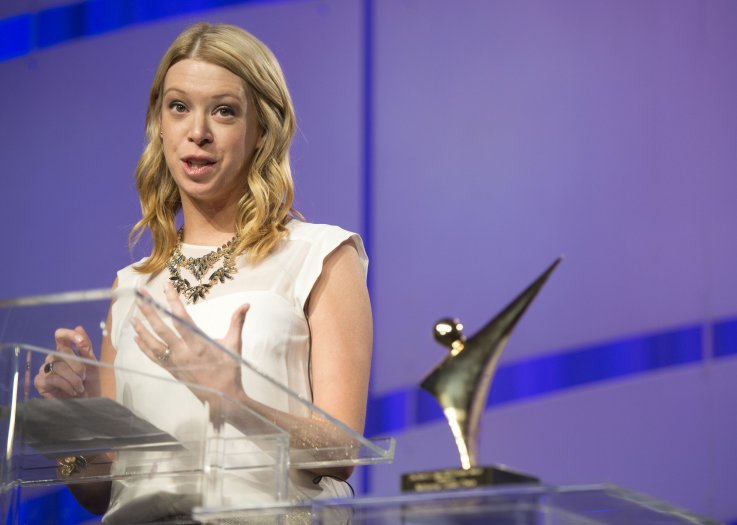 Police told the Boston Globe that the accident happened at 7.15 p.m. Saturday, and the driver claimed that he did not see Haslet-Davis on the crosswalk because it was dark and she was wearing dark clothing.
The driver remained at the scene and was cited for failing to stop at a pedestrian crosswalk, police told the newspaper.
They added that Haslet-Davis's injuries are not believed to be life-threatening.
Haslet-Davis was watching runners near the finish line of the Boston Marathon in 2013 when two pressure-cooker bombs detonated, killing three and injuring hundreds more.
A ballroom dancer, the injuries she suffered led to the partial amputation of her left leg—but she has refused to let her injuries hinder her.
In 2016 she participated in the Boston Marathon, wearing a prosthetic, and has also performed on ABC show Dancing With the Stars.
She has also advocated for the rights of amputees, and in 2014 delivered a TED talk.
Kyrgyzstani-American brothers Dzhokhar and Tamerlan Tsarnaev planted the bombs that caused her injuries, with Tamerlan Tsarnaev killed in a shootout with police hunting for suspects after the attack.
Dzhokar Tsarnaev, who was 19 at the time of the attack, was arrested, and was sentenced to death in June 2015 after being convicted of charges including using and conspiring to use a weapon of mass destruction.
Boston Bombing Amputee 'Thrown Into the Air' After Being Hit by Car | U.S.