City employees in Boston will soon have to get vaccinated against COVID-19 or submit to regular testing.
Acting Mayor Kim Janey announced Thursday the implementation of a vaccine mandate for the city's 18,000 workers. Unvaccinated workers will be required to undergo weekly testing and will need to provide proof of their negative results.
"Our purpose is to protect our employees and the public," Janey said at a press conference, "and our work is rooted in public health guidance and based on data and science."
All city employees, contractors and volunteers will be required to verify their vaccination status through a digital portal by the end of the month. Janey said the portal will be designed to protect the privacy of employees.
Enforcement of the vaccine mandate will be done in phases, beginning September 20 with public-facing employees who interact with high-priority residents such as kids and seniors. All public-facing employees will have to comply as of October 4, with the policy enforced for all city workers by October 18.
For those who do not share their vaccination status, clear timelines will be given on when they will have to get tested, how to submit testing results, and when employees would not be allowed to come to work.
Boston joins New York City, Los Angeles and Washington D.C. in requiring government workers to get inoculated against COVID-19. New York City announced last month it will require its more than 300,000 employees to get vaccinated by September 13 or get tested weekly.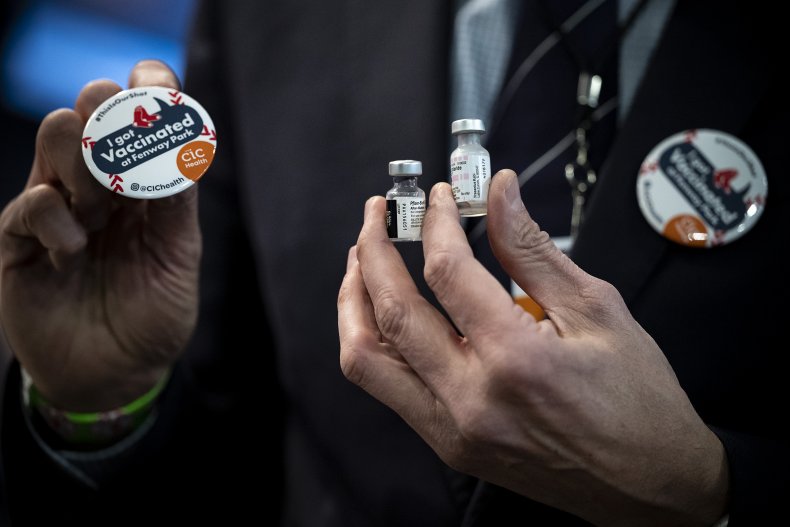 Other cities are also requiring residents to show proof of vaccination before entering indoor businesses, restaurants and gyms.
But Janey said earlier this month that the so-called "vaccine passports" are unlikely to be implemented in Boston, evoking memories of Jim Crow laws and Donald Trump's birther conspiracies.
"There's a long history in this country of people needing to show their papers — whether we're talking about this from the standpoint of, you know, as a way to, after — during slavery, post-slavery, as recent as, you know, what the immigrant population has to go through," Janey said.
At the federal level, President Joe Biden announced Thursday new requirements for all civilian federal employees to be vaccinated or to submit to regular testing.
"We all want our lives to get back to normal, and fully vaccinated workplaces will make that happen more quickly and more successfully," Biden told reporters at the White House. "We all know that in our gut. With incentives and mandates, we can make a huge difference and save a lot of lives."
Newsweek reached out to Janey's office for additional information, but didn't receive a response before publication.