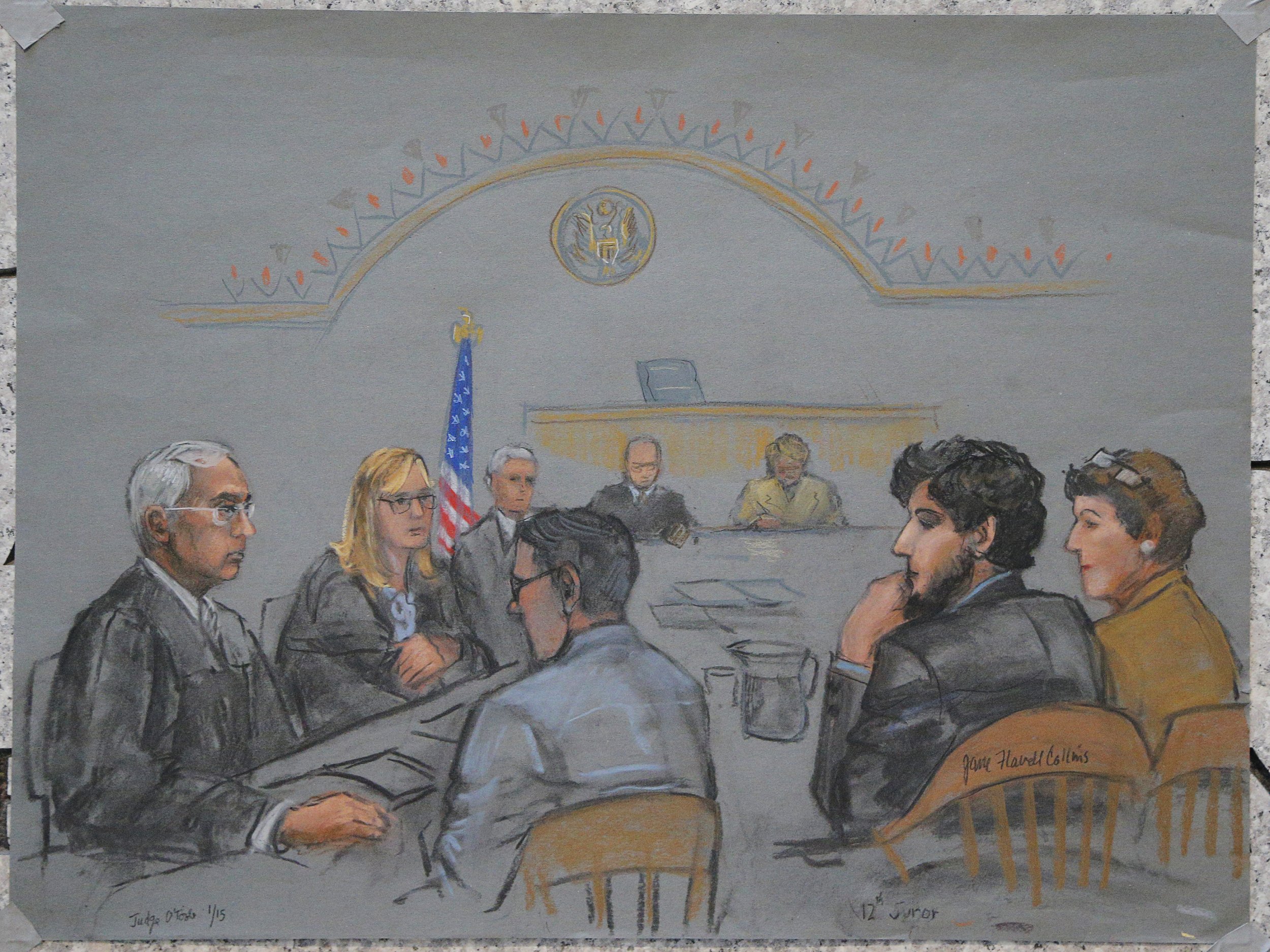 The legal team for Boston Marathon bomber Dzhokhar Tsarnaev on Monday formally filed a preliminary motion for a new trial, a move expected following his conviction and sentencing earlier this year.
In May, a jury decided to sentence 21-year-old Tsarnaev to death for his role in the April 2013 bombing that killed Martin Richard, Lingzi Lu and Krystle Campbell, and wounded 264 others near the finish line of the Boston Marathon. A month later, U.S. District Judge George O'Toole formally sentenced him to death. In court, O'Toole told Tsarnaev he is allowed to appeal both the conviction and formal sentence.
"A new trial is required in the interests of justice and judgments notwithstanding the verdict are required as a matter of evidentiary insufficiency," according to the document.
His legal team filed the motion on Monday, less than two weeks after his formal sentencing.
The team is expected to supplement the preliminary motion with an additional filing on or before Aug. 17, which is Tsarnaev's deadline for taking post-trial action in the case.