Boston Marathon Bomber's Aunt Claims FBI Set up Dzhokhar Tsarnaev and She Has Proof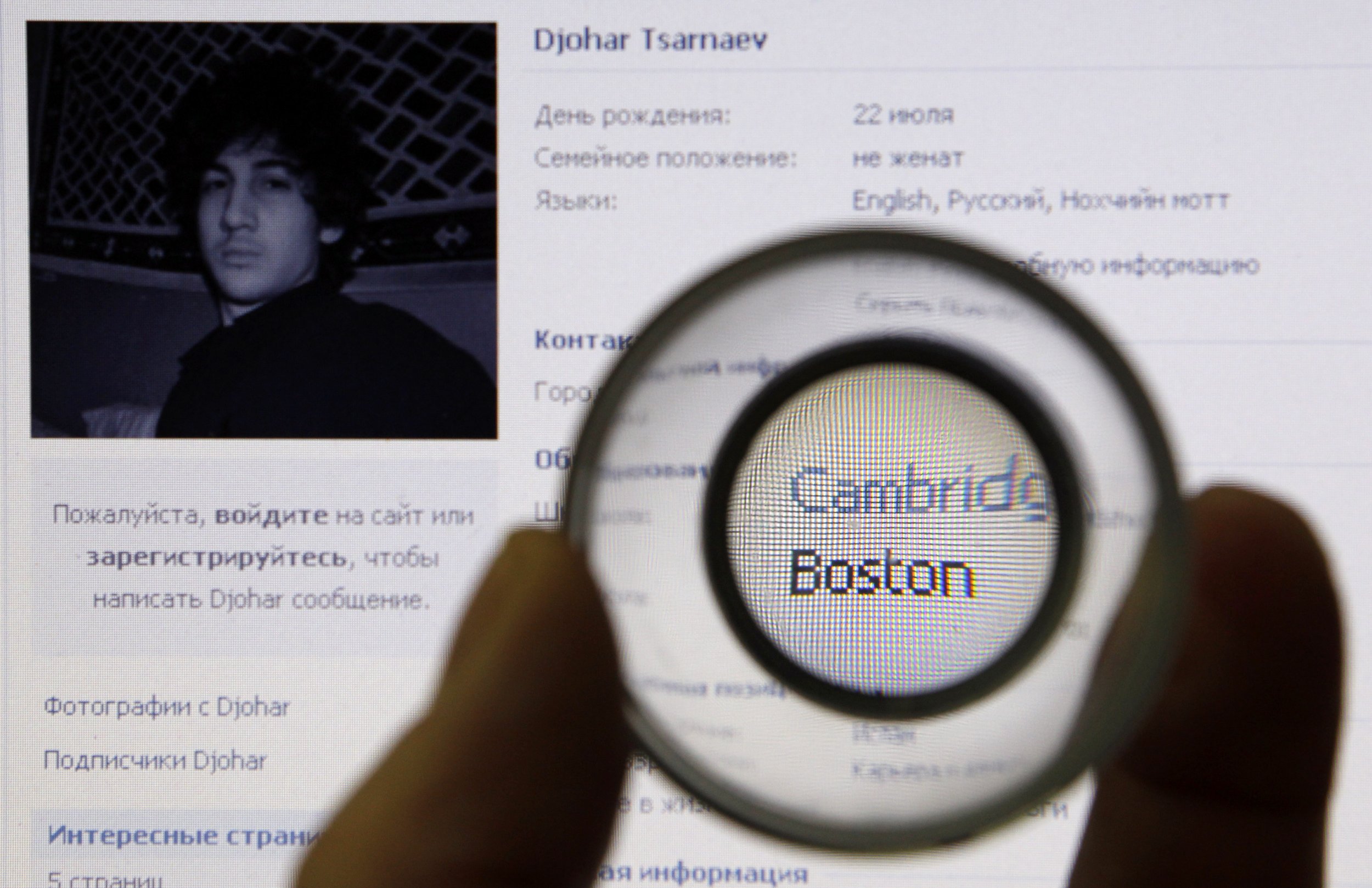 The Russian aunt of convicted Boston Marathon bomber Dzhokhar Tsarnaev has filed a motion in his death penalty appeal case that reveals new details on the meetings her nephew's attorneys had in Russia with his parents and makes a bizarre allegation that the FBI said the bomber had a "heavy-laden black backpack," not the white one he can be seen carrying in video taken before the deadly blasts.
In the filing, Maret Tsarnaeva, a Chechen attorney and the sister of Tsarnaev family patriarch Anzor, asks to join her nephew's death penalty appeal defense team, a request denied by a federal judge this year.
Tsarnaeva's filing includes a still photograph of Dzhokhar taken from a 29-second clip recorded by a Whiskey's Steak House surveillance camera on Boylston Street. Of it, she says that "the FBI and the indictment have together affirmed that the culprits who detonated these explosions were carrying large, unusually heavy black backpacks concealing pressure cooker bombs." But her affidavit states, "Dzhokhar was carrying a small-sized white backpack," which she calls exculpatory evidence.
"The very evidence used by the FBI to identify the 'Boston bombers' referenced in the indictment excludes Dzhokhar as plainly as white is distinguished from black," Tsarnaeva's filing states. "What can be more compelling than the difference between black and white?"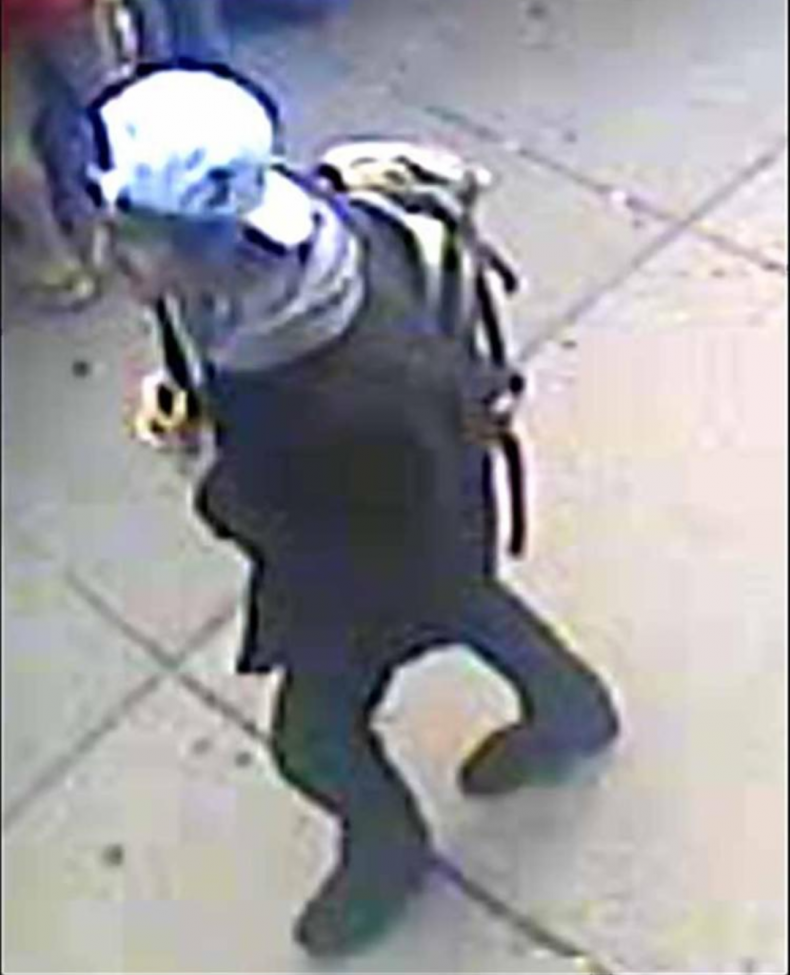 Tsarnaeva's filing also provides the first details into a trip to Russia taken by two members of Dzhokhar's defense team, famed death penalty lawyer Judy Clarke and attorney William Fick, who speaks fluent Russian, in late June 2013, just a couple of months after the April 15, 2013, attack. Tsarnaeva says she attended the meeting at her brother's home in Dagestan, where he has lived with his ex-wife, Zubeidat, since the couple left the United States in 2012.
During the meeting, Tsarnaeva says, Clarke and Fick convinced Dzhokhar's mother to write him a letter urging him to "cooperate wholeheartedly" and said they planned to point to his brother, Tamerlan, as the "mastermind" of the murderous Patriots' Day attack attack that killed three, left 17 people amputees and seriously wounded 260 others. They assured the parents that their client, the couple's son, was "merely following his big brother," a defense that was used during Tsarnaev's trial.
Tamerlan was killed during a firefight with law enforcement in Watertown on April 18, 2013, four days after the bombing. He died late that night, after he and his brother executed MIT police officer Sean Collier, carjacked a young businessman and attacked police officers with bullets and bombs. Tamerlan was shot nine times during that gun battle and was then run over by his younger brother as he sped away in a stolen Mercedes SUV. His brief escape launched a 16-hour manhunt; he was eventually found hiding inside a dry-docked, shrink-wrapped boat in a backyard in Watertown.
Paramedics who tended to Tamerlan later testified that he was still alive at the scene and released a final growl before he was pronounced dead at Beth Israel Deaconess Medical Center on April 19, 2013. His death certificate states he was "shot by police and then run over by a motor vehicle."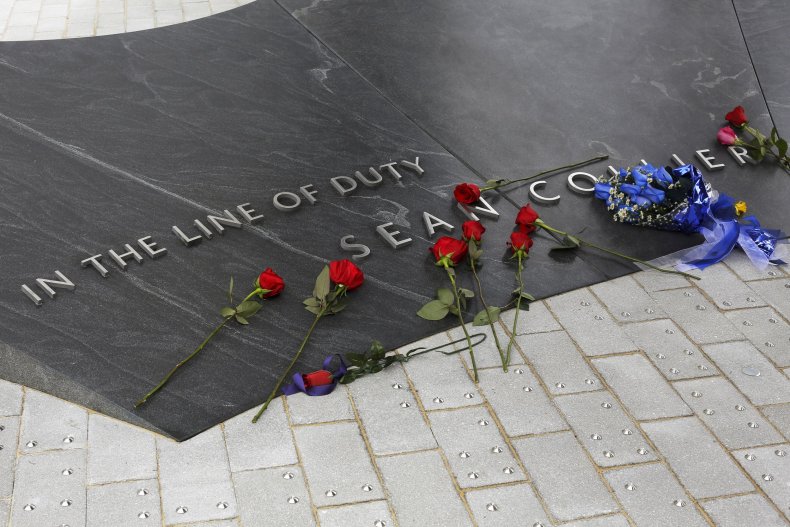 Tsarnaeva also said her nephew's defense attorneys assured his family that the Department of Justice had earmarked $5 million for his initial defense in a meeting at the home that Anzor and Zubeidat have shared in Dagestan since leaving the U.S. in 2012. In unusual move in a federal trial, U.S. District Court Judge George O'Toole ordered that the cost of Tsarnaev's first trial remain under seal and also shielded any monies associated with the ongoing death sentence appeal from the public.
"As Dzhokhar's family we expressed our concern that [the legal team] was untrustworthy, and might not defend Dzhokhar properly since they were paid by the government of the United States which was prosecuting him, as many believe, for political reasons," Tsarnaeva wrote in the motion. That sentiment has been shared by other Tsarnaev family members in Russia who have repeatedly accused the government of framing Dzhokhar.
Minnesota lawyer John Remington Graham filed Tsarnaeva's affidavit in Tsarnaev's federal appeals case last week as part of a motion requesting that a judge allow her to work with his current defense attorneys, a request denied this year by O'Toole and rebuffed by his legal team.
"In my judgment a trial court presiding over criminal prosecution should not receive or consider volunteered submissions by non-parties," O'Toole wrote.
Tsarnaev is incarcerated at ADX Florence, a Supermax prison in Florence, Colorado, after being sentenced to death in 2015.