Boston Marathon Bomber's Friend Drops Appeal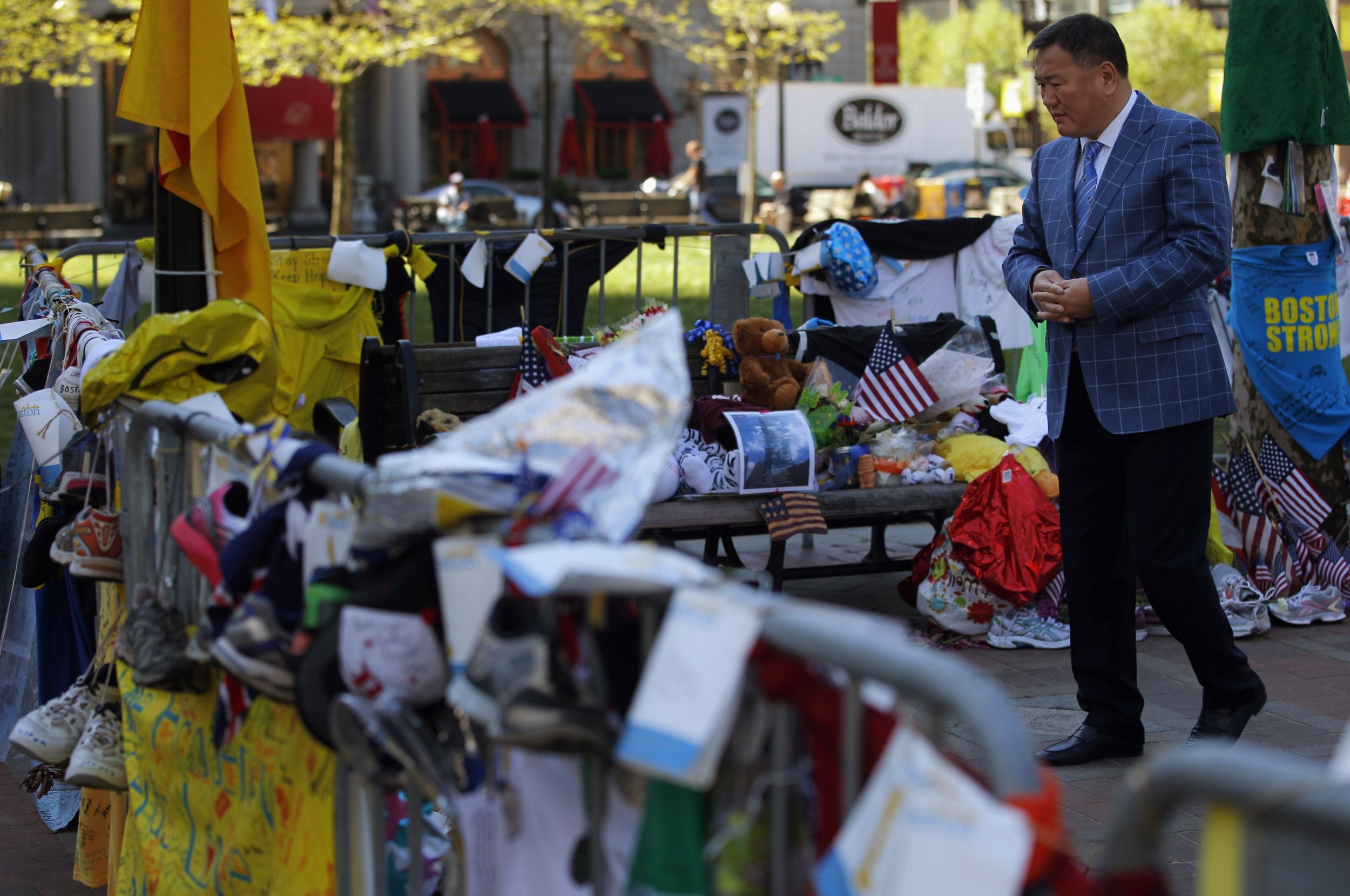 Azamat Tazhayakov, a college friend of convicted Boston Marathon bomber Dzhokhar Tsarnaev, has dropped his appeal for the sentencing of his role in hiding evidence after the April 2013 attack, according to the Boston Globe.
Tazhayakov filed an affidavit Thursday in the First U.S. Circuit Court of Appeals, saying he "knowingly and voluntarily" elected to withdraw his appeal, according to the Globe.
Last month, the Kazakhstan native was sentenced to three and a half years in prison for hiding evidence linking Tsarnaev to the April 15, 2013 marathon bombing that killed three individuals and wounded 264 near the finish line. Tazhayakov was found guilty of helping to discard Tsarnaev's backpack after the two attacks on Boylston Street. At the time of his sentencing, Tazhayakov acknowledged to the courtroom that he disappointed people, and apologized to Boston's residents for assisting Tsarnaev. "I've regretted my decision," he said. "It makes me sick what Dzhokhar did. I don't support extremism."
Tazhayakov has already served two years while awaiting his trial and sentencing. The time will be credited toward his sentence, and he likely will be released in 2017.
Earlier this year, a 12-member jury found Tsarnaev guilty for the bombing, and later sentenced him to death by lethal injection. His elder brother, Tamerlan, died four days after the attacks during a police manhunt. Dzhokhar Tsarnaev's defense team had sought to convince the jury that Dzhokhar, 19 years old at the time of the bombing, was coerced by his 26-year-old brother into committing the attack.
A judge in June officially sentenced Tsarnaev, now 21, to death at a federal courthouse in Massachusetts and he was taken to Terre Haute, Indiana to await execution. Tsarnaev is allowed to appeal both the conviction and formal sentence.