Boston Marathon Bombing Survivors Oppose Death Penalty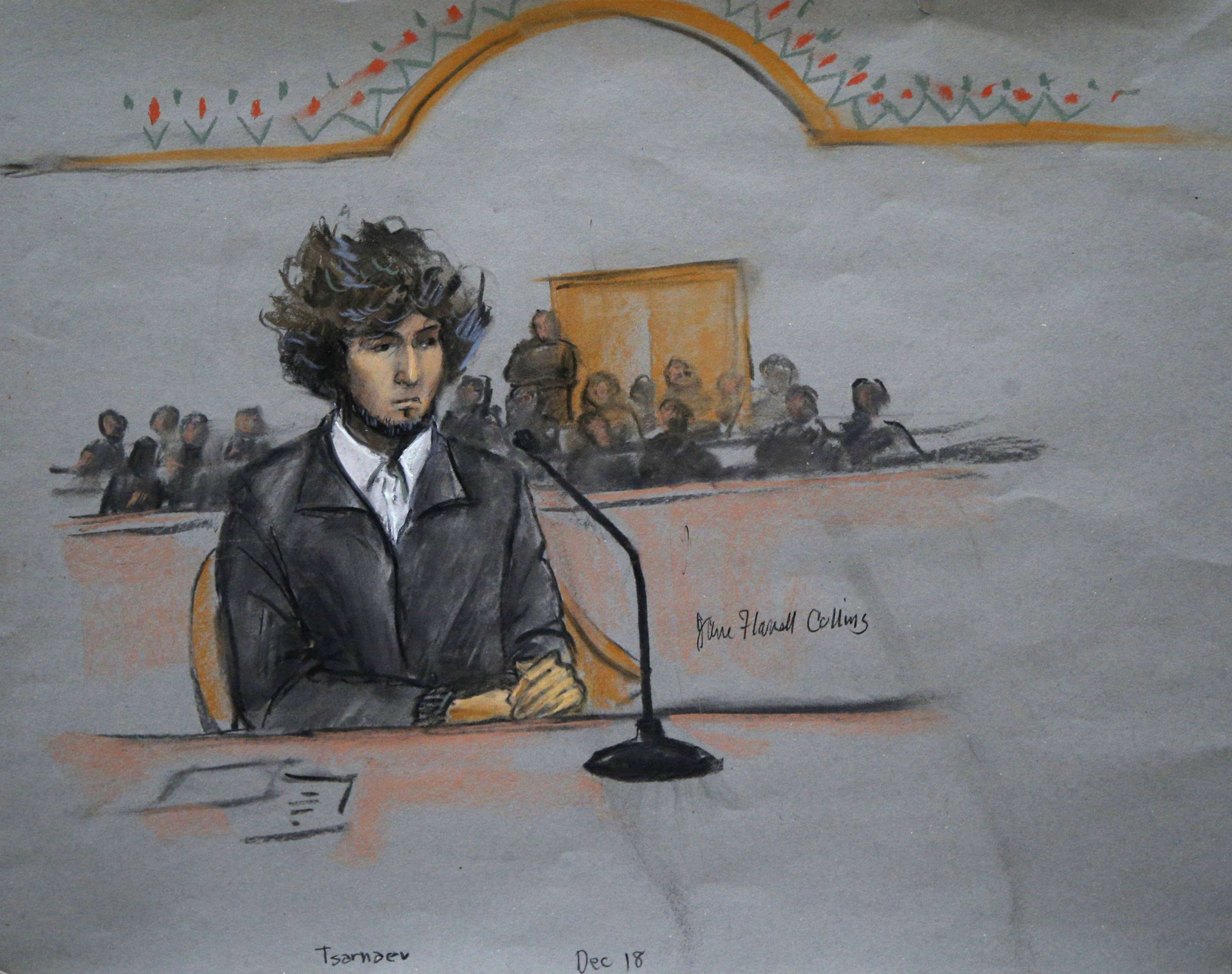 Amid the debate over the fate of Dzhokhar Tsarnaev, who was found guilty on multiple charges of involvement in the deadly 2013 Boston Marathon bombings and is awaiting sentencing, two survivors of the attack say he should spend life in prison and be spared the death penalty.
Jessica Kensky and Patrick Downes, who both lost limbs in the blast and remain rehabilitation patients, said in a statement to the Boston Globe on Monday: "In our darkest moments and deepest sadness, we think of inflicting the same types of harm on him. We wish that he could feel the searing pain and terror that four beautiful souls felt before their death, as well as the harsh reality of discovering mutilated or missing legs. If there is anyone who deserves the ultimate punishment, it is the defendant. However, we must overcome the impulse for vengeance."
Last week, Bill and Denise Richards, who lost their son in the bombing, also came out in opposition to the death penalty for Tsarnaev, favoring life in prison without parole.
"We know that the government has its reasons for seeking the death penalty, but the continued pursuit of that punishment could bring years of appeals and prolong reliving the most painful day of our lives," the Richards wrote in the Boston Globe. "We hope our two remaining children do not have to grow up with the lingering, painful reminder of what the defendant took from them, which years of appeals would undoubtedly bring."
Elsewhere in the U.S., meanwhile, the death penalty has also become a contentious issue of late. Some states are running out of the execution cocktail and are turning to new concoctions, leading some to fear that condemned prisoners will be subject to more drawn out, and potentially painful, deaths. In Utah, meanwhile, death by firing squad has made a comeback, and Oklahoma has approved nitrogen gas as an execution method.