Boston Marathon 2019: How to Watch Live, Stream, Track Runners and See Route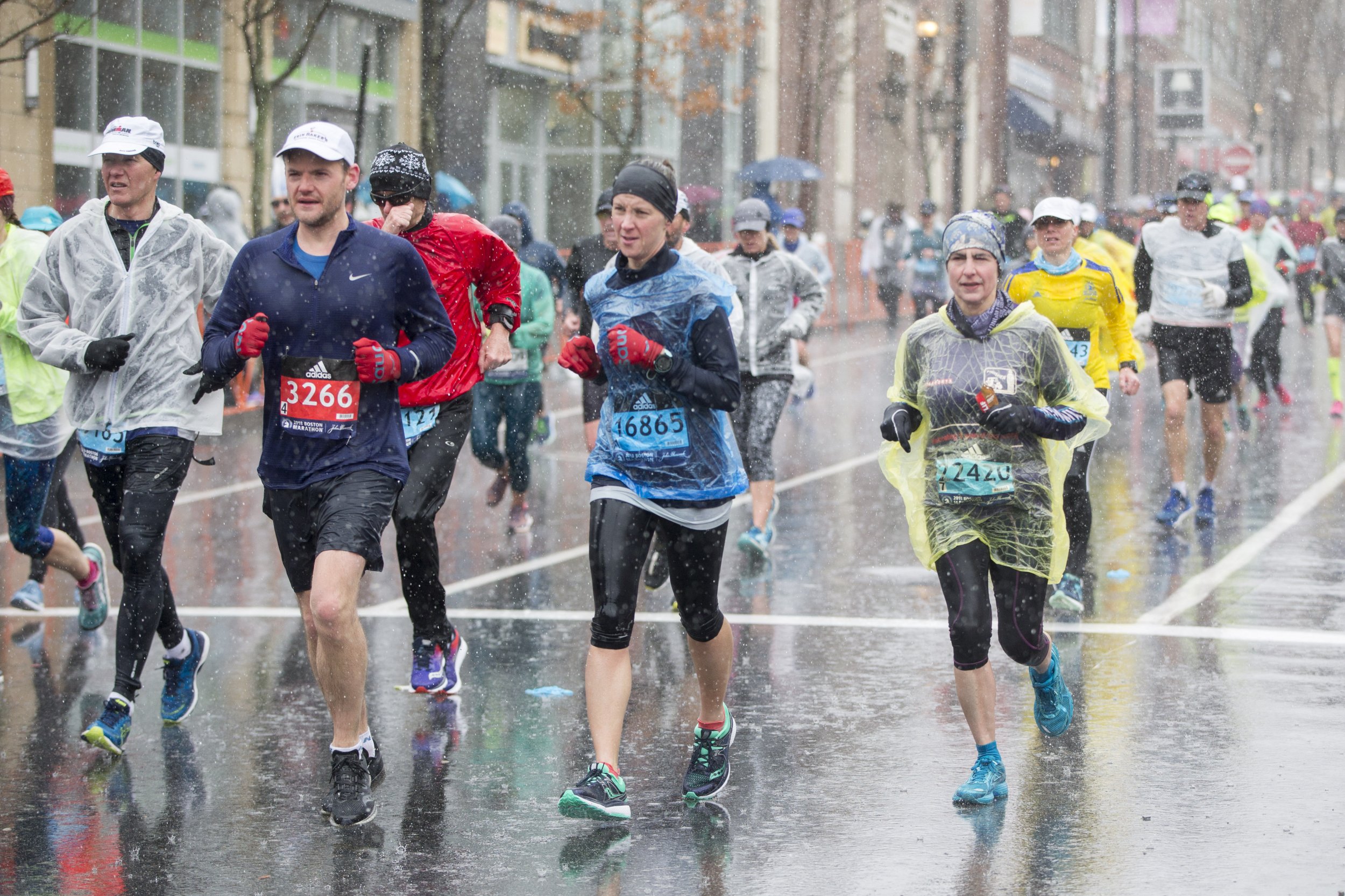 The Boston Marathon was off to a rainy start Monday morning for the participants starting the 26.2-mile run from Hopkinton, Massachusetts. Marathon day is a holiday in Massachusetts where people line the streets to cheer on athletes participating in the race.
The first wave of athletes was scheduled to start off the race at 9:02 a.m. EDT, with waves following them through 11:15 a.m. Weather at the starting line when the race began was about 55 degrees Fahrenheit; temperatures are expected to reach the high 60s as the day progresses.
Those who can't be on the sidelines or don't want to stand in the cold and rain can watch the race online. There are a number of ways to stream the race and follow along all day. Boston's local CBS news station had live coverage of the race Monday that was available to those online or available here:
Coverage was scheduled to be available from NBC Sports, and there were also some individuals who had live streams from the sidelines.
How to track a Boston Marathon participant:
There are several ways for fans to track their friends, family or favorite Boston Marathoner. They can either follow them manually online or they can sign up for text alerts that will notify them when the participant reaches certain markers in the race.
To sign up for text alerts, fans can go to the Boston Athletic Association's website and select the AT&T Athlete Alerts section. There they can see the directions and details of signing up for alerts. They can also text RUNNER to 234567 to start the registration process. From there they'll need the bib number of the participant they want to track.
Another way to track a participant is to go to the BAA website and scroll down to the results section. There's a tab that says "tracking" where users can then type in the runner or participant's last name and first name or their bib number to track them. This option also shows a detailed map of the marathon route.
The final way people can track an athlete is through the BAA Boston Marathon App, which features information about the course, the race and tracking as well.
Fans of the marathon or its participants can also follow along on social media, where the BAA is providing frequent updates, including photos, videos and leaderboard information. The full course, expected participant arrival times and the best places to watch in the towns the marathon crosses through are all available online.