Boston Woman Hurls Wine Bottle at Cops, Says She Has Coronavirus While Coughing at Officers
A Boston woman arrested for assault this week was facing an additional charge for telling officers she had COVID-19 before coughing at them.
Rebecca Tsakonas, 51, was detained by Boston Police Department (BPD) patrol officers on Thursday after confronting them while sitting on a public sidewalk. Authorities said the altercation occurred shortly before 6 p.m. local time in the area of 280 Friend Street.
As the officers were driving through the area the woman looked at them and "began yelling obscenities," the police department said, WHDH reported.
Officials said Tsakonas, who was with an unnamed male at the time and was seen holding what appeared to be an open bottle of alcohol, did not calm down after officers exited their vehicle and approached to ask why she swore in their direction.
After being asked to empty the booze, she allegedly continued with a "steady stream of obscenities" before hurling a bottle at the cruiser, striking one of the officers.
Authorities said when Tsakonas was told she could be arrested for assaulting an officer, she replied: "That's fine. I have no problem with that."
She was arrested, charged with assault and battery by means of a dangerous weapon—referring to the wine bottle—and public drinking. Her companion, who was not named by the department was also arrested and charged with public drinking. The downtown unit logged three bottles of Sutter Home Sauvignon Blanc wine into evidence.
The altercation did not end there, however. Police said Tsakonas continued to display "disrespectful and disparaging" behavior while at the station for booking.
In one instance, Tsakonas allegedly claimed she had tested positive for COVID-19 before "coughing and purposely blowing her breath" at members of staff.
She was hit with an additional charge of threat of a dangerous substance, although it was not immediately known if the suspect actually had novel coronavirus. The BPD has been contacted for clarification.
"Understandably, officers were greatly concerned for their health and well-being due to the suspect's behavior and the highly contagious nature of the coronavirus, as well as, the ongoing anxiety surrounding the pandemic," the police department said.
As fears around the infectious respiratory illness spread in the U.S., multiple people across the country have been accused of COVID-19-linked crimes.
In Colorado last month, a 51-year-old man was cited for breaking a public health order after allegedly refusing to comply with social distancing rules, purposely coughing on some products in a supermarket and ranting about "media hype."
Earlier, in California, a 53-year-old woman was arrested after contaminating a cart of supermarket items worth $1,800 by allegedly licking some of the merchandise.
In Florida, a 50-year-old man was arrested after being accused of spraying a substance on a business door and claiming that it had contained the strain of coronavirus.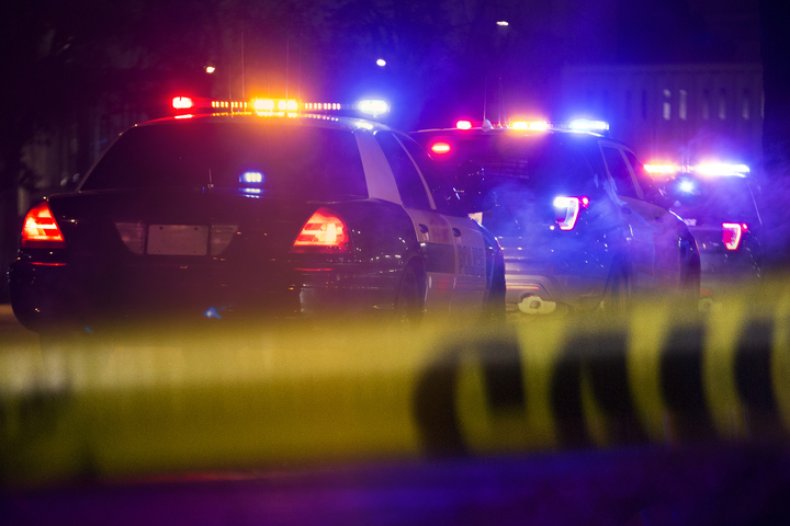 Boston Woman Hurls Wine Bottle at Cops, Says She Has Coronavirus While Coughing at Officers | News