Boston Red Sox Twitter Account Trolls Yankees after ALDS Win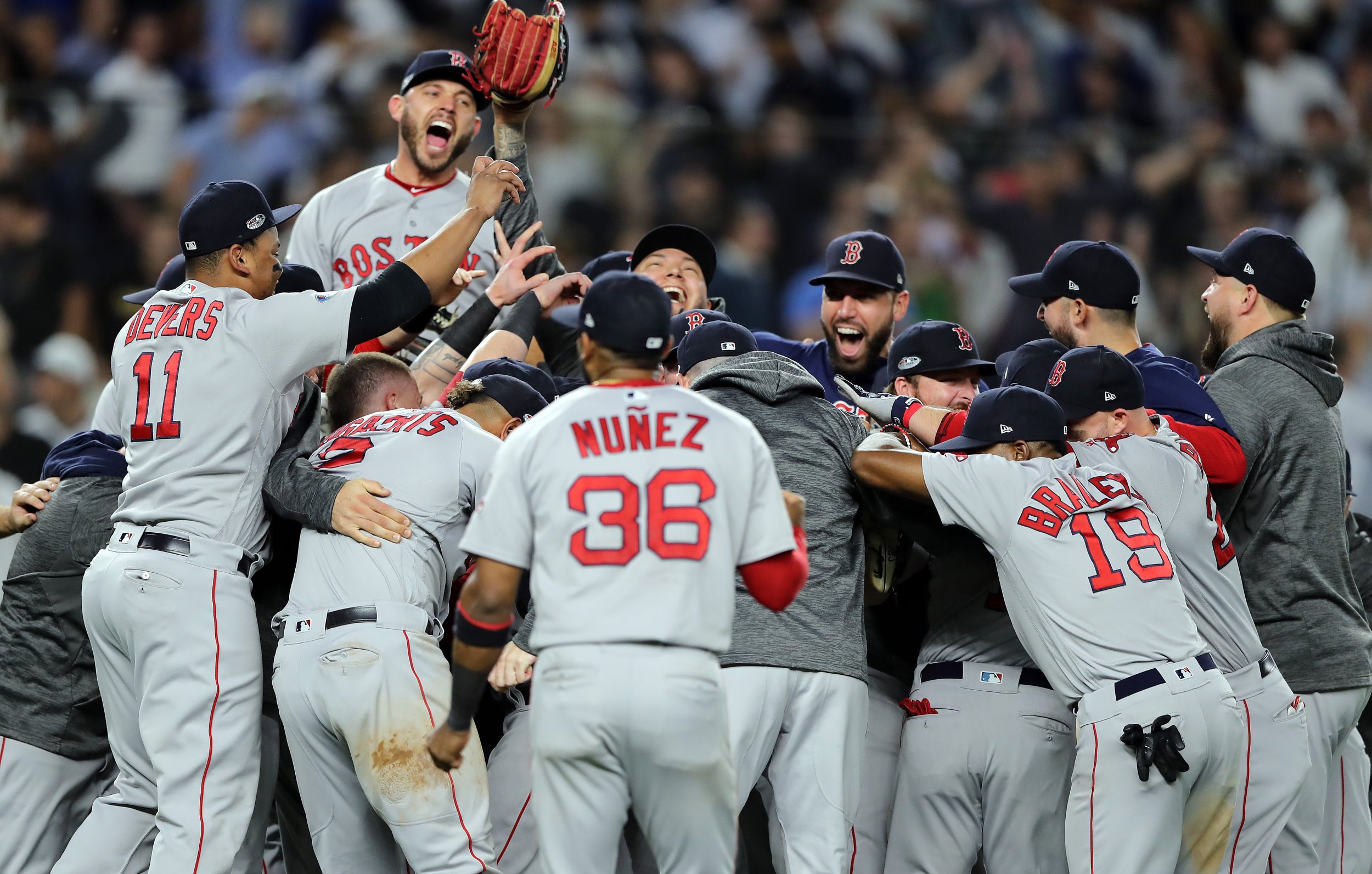 The Boston Red Sox clinched a 3-1 series win against the New York Yankees in the American League Division Series, and it didn't take long for them to fire a thinly-veiled dig at their bitter rivals.
The Red Sox won 4-3 at Yankee Stadium on Tuesday night, making it two wins in two days in New York City after thrashing the Yankees on Monday and securing the series.
Eduardo Nunez and Steve Pearce combined to record the final out, which was immediately posted on Twitter by the Red Sox's official account. The video of the out and of the ensuing celebrations was accompanied by a caption reading "You wanted Boston, you got Boston. #DoDamage."
If posting the video of the celebration was an innocent enough gesture, the caption below was a not-so-subtle barb at the Yankees and their fans.
Up until this series, baseball's two greatest rivals had not met in the playoffs in 14 years. When it became apparent there was a chance the two teams might cross paths, Yankees fans boldly proclaimed they wanted to face the Red Sox.
Considering Boston came into the playoffs on the back of a 108-win regular season that might have sounded slightly masochistic, but Yankees fans were adamant they "wanted Boston." New York last tasted victory in the playoffs against Boston in 2003, when they clinched the American League Championship Series 4-3, before losing the World Series 4-2 to the Florida Marlins.
The #DoDamage hashtag is a dig at Yankees' general manager Brian Cashman, who earlier this season claimed the Yankees were the only team that could do damage against the Red Sox.
As has been the case time and again in professional sports, Cashman's words only served as a motivator for the Red Sox who used his message as a rallying call for this postseason.
Admittedly, Cashman's claim wasn't particularly arrogant or fanciful as New York won nine of the 19 meetings between the teams during the regular season. After losing Game 1 5-4 at Fenway Park, the Yankees came back to win 6-2 in Game 2 and wrestle home advantage away from the Red Sox, but were then on the receiving end of a 16-1 thrashing on Monday—which marked the Yankees' worst loss in postseason history—before losing Game 4.
To add insult to injury, an hour after the original tweet, the Red Sox posted a gif of the players celebrating in the locker room and spraying champagne around with the caption "First round exit." No prizes for guessing who the message was aimed at.