Boston Red Sox Vs Houston Astros Live Stream, TV Channel, Live Score Updates: 2018 ALCS Game 4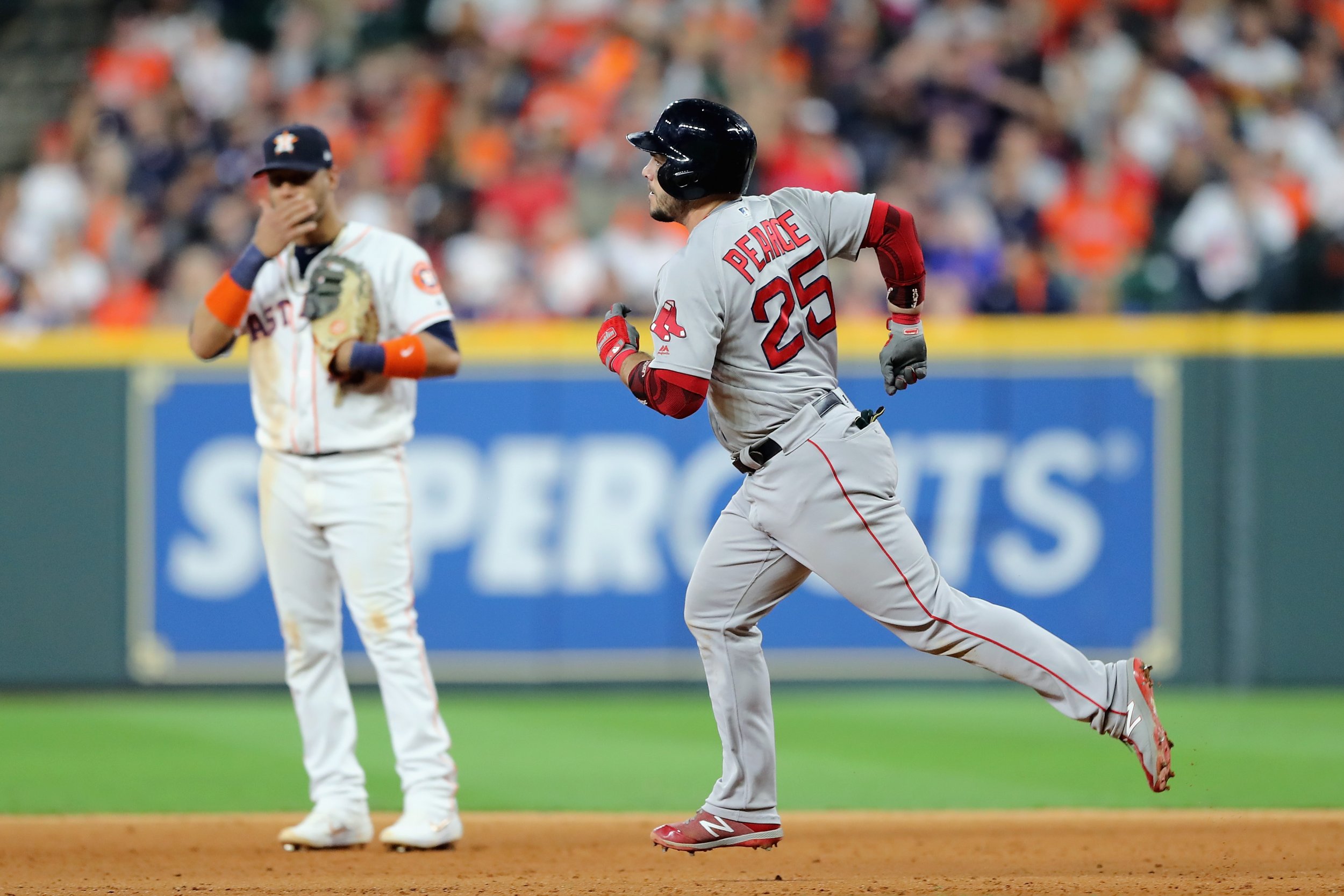 The American League Championship Series between the Boston Red Sox and Houston Astros will resume on Tuesday night with the Red Sox leading 2-1.
Boston had a huge performance from starting pitcher Nathan Eovaldi, who earned a win during an 8-2 victory in Game 3. Eovaldi pitched six innings and allowed two earned runs and two walks, while recording four strikeouts before leaving the game with a 3-2 lead.
The Red Sox added five runs in the eighth inning, which included a grand slam by Jackie Bradley Jr. that scored Rafael Devers, Brock Holt and Sandy León.
Here's more info about tonight's game:
Red Sox vs. Astros
Time: 8:39 p.m. ET Wednesday Night (tonight)
Betting odds: Astros -1.5; over/under -8.5
TV channel: TBS
Live Score:
Boston- 8, Houston- 6, 9th
Live streaming: Fubtotv.com (you can get a free trial for seven days). You can also get live streaming on MLB.com, though a subscription is required.
Boston will start Rick Porcello in Game 4 on Wednesday night. Porcello has split time between the rotation and bullpen during the 2018 playoffs, which included working as a reliever in Game 1 and pitching five solid innings as a starter in Game 4 of the ALDS against the New York Yankees.
Charlie Morton will get the start for the Astros after a lingering discmfort in his right shoulder forced him to see limited action during the final month of the regular season. Morton was limited to just 15 innings in four starts, but brings postseason experience having made six career starts in the playoffs, which included a 2-1 record and 4.24 ERA during Houston's World Series-winning run in 2017.
See Red Sox vs. Astros live updates here once the game begins (you may have to click on the link if viewing on a mobile phone):
Tweets by ‎@RedSox and @Astros