Emerson College President Condemns Boston Straight Pride Parade: 'Fear and Ignorance' Is 'Humanity's Most Potent Cocktail'
Emerson College President Lee Pelton condemned an upcoming Straight Pride Parade in Boston, calling it fear and ignorance masquerading as freedom of speech.
The rally, organized by the group Super Happy Fun America, is scheduled to make its way from Copley Square to City Hall Plaza on Saturday, taking it past the Emerson campus.
In a statement on Wednesday, Pelton, who is African-American, claimed the Emerson community had seen this kind of hatred before—pointing to white nationalists' "annual lament" that there's no White History Month but there's a Black History Month.
"Well, it's happening again: Fear and ignorance, humanity's most potent cocktail, masquerading as freedom of speech," he wrote, adding that the rally passing by the campus was an "affront to the wonderfully pied beauty of our affirming and diverse commonwealth of learning."
He encouraged people to not be lulled into believing the parade was motivated by "any noble obligation" to the First Amendment. Instead, he claimed, it's a mask, behind which hides a group of "angry and misguided people" who want to turn the American value of "out of many, one" on its head.
"We live in the Age of the Spectacle," Pelton added. "This event makes clear that when you have no informed position to offer or when you lack a meritorious idea, you whip up an attention-getting spectacle—in this case, an odious parade ... The Straight Pride Parade is meant to be a spectacle."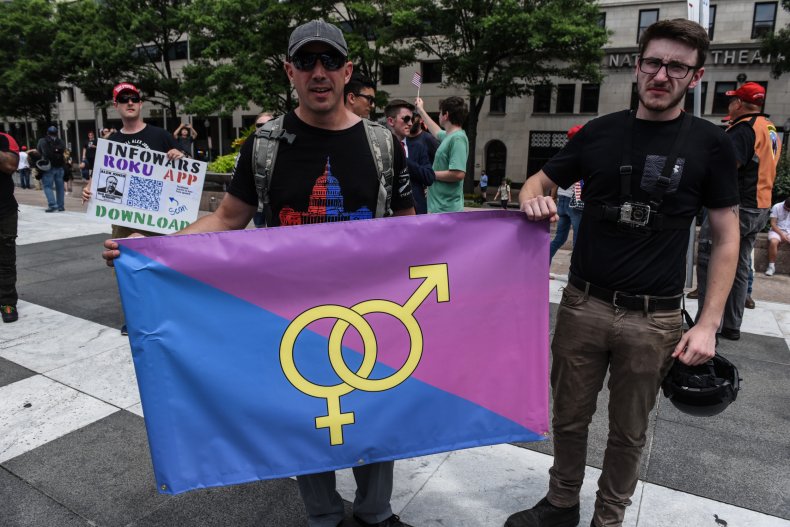 He called the parade a "perversion" and a "desecration of beauty, truth and generosity" that must be condemned with a "loud, clear, unambiguous and unified voice."
According to its Facebook event page, the Straight Pride Parade is intended to "celebrate the diverse history, culture and contributions of the straight community."
Supporters have also been encouraged to sign a Change.org petition calling for an "S" for "Straight" to be added to be added to the LGBTQ acronym. As of Thursday morning, the petition has more than 2,000 signatures.
In response to Pelton's message, Super Happy Fun America accused Emerson of aligning itself with the Antifa movement, claiming that past behavior would make their parade the "least 'perverse' thing on Boylston this weekend.
Given the proximity of the parade to the Emerson campus, the college has implemented a safety plan: Exterior doors to on-campus buildings, including residence halls and the dining hall, will be locked from 7am to 3pm. Guests are not being allowed in, and students, faculty and staff would have to "tap in"
The Emerson school bookstore, located on Boylston Street, will also be closed on Saturday, but the Bookstore Annex down the street will remain open.
"We encourage all who might be attending the parade or traversing the downtown area during this time to pay close attention to surroundings and stay safe," Jim Hoppe, dean of campus life, said in a message. "Events of this type can at times become disruptive or even dangerous, so extreme caution is advised."
A similar Straight Pride event was held in Modesto, California, last weekend, drawing about 20 to 30 participants and more than 200 counter-protesters.