Is Loretta McLaughlin Real? Keira Knightley 'Boston Strangler' Role Explained
In Hulu's true crime drama The Boston Strangler, Keira Knightley plays a journalist searching for the titular serial killer.
Her character, Loretta McLaughlin, does so with the help of colleague Jean Cole (Carrie Coon), and the pair investigate the tragic deaths that are happening across the city in a bid to uncover the truth.
Viewers watching the drama may well be wondering how much of the film is true, including if Knightley's character is real. Here is everything you need to know.
Is Loretta McLaughlin Real? Keira Knightley 'Boston Strangler' Role Explained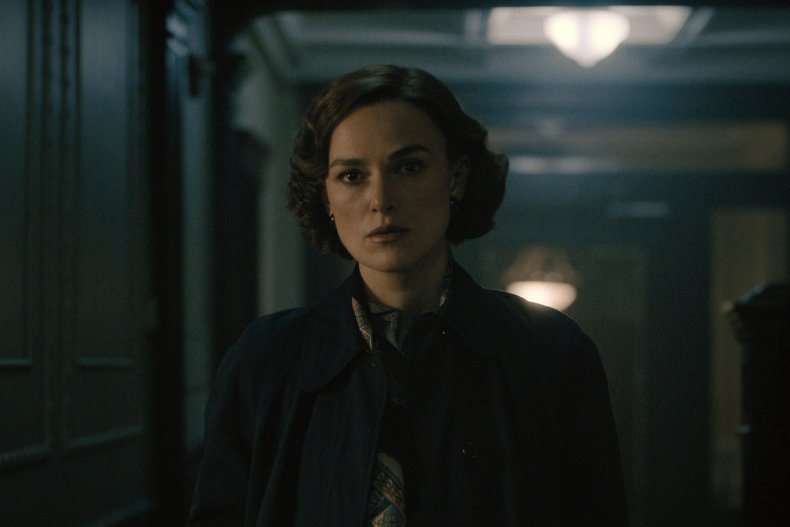 Between 1962 and 1964, the Boston Strangler raped and killed 11 women across the city. The serial killer's victims were aged between 19 and 85. His last known victim was Mary Sullivan, who was killed in January 1964.
McLaughlin and Cole were both real, and they did indeed work together to write about the murders of four women in 1962. At the time, McLaughlin believed the deaths were connected and pushed for it even when her editor believed that the murders might not be interesting.
In an obituary written for McLaughlin by the Boston Globe in November 2018, the publication reported how the journalist felt about writing about the women regardless.
The Boston Globe reported that 30 years after the article, she said: "An editor disputed the worth of a series on the four dead women, noting that they were 'nobodies.' That was it exactly, I felt.
"Why should anyone murder four obscure women. That was what made them so interesting . . . sisters in anonymity, like all of us."
McLaughlin worked on the Boston Record American, where she focused on writing about Albert DeSalvo, who confessed to the Boston Strangler murders.
During her impressive career, McLaughlin also worked as a science writer at Harvard University, and she was part of the public relations team for the Massachusetts Eye and Ear Infirmary in Boston.
McLaughlin later became a medical reporter and she worked in that role with the Herald American. She then became a medical news specialist for the Boston Globe. In July 1992 she was named the editorial page editor of the Globe.
The award-winning journalist held the position for a year until she reached the age of mandatory retirement at the publication.
As well as working as a journalist, McLaughlin also wrote a book titled The Pill, John Rock, and the Church: The Biography of a Revolution, which was published in 1983.
McLaughlin died on November 23, 2018, at the age of 90. She was survived by her three children and several grandchildren.
The Boston Strangler is out on Hulu now.