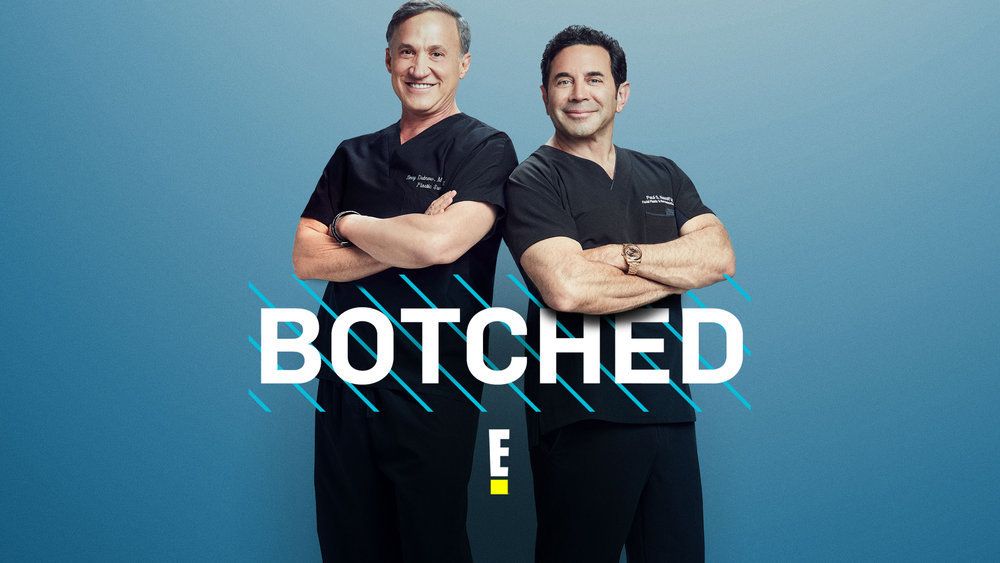 Botched is arguably best known for featuring out-of-this-world plastic surgery mishaps. Whether it's botched breast augmentations, nose jobs or lip fillers, doctors Terry Dubrow and Paul Nassif always seem to be able to work their magic; repairing not only their patients's physical appearance but their confidence too.
While plastic surgery is needed in some circumstances, the practice does have a dark side—especially through the rise of social media. During a conversation with the Botched doctors, the term "self dysmorphia" came into the mix.
"Through social media, and people taking pictures of themselves, they see a super-idealized version of themselves," Dubrow told Newsweek. "It used to be that people wanted to look like a certain celebrity or repair a bump on their nose, now people want to look like a filter."
"It's not good," he added.
Through the lens of social media, people tend to look at the micro-imperfections of their face. Nassif credited photo-editing apps like FaceTune in the "overboard" view of one's face.
"I try to tell [my patients] that it's not realistic," he said. "It daily affects what we do in this practice ... Since social media is so important in our lives, and we're on our phones every second looking at social media, [plastic surgery] is becoming a lot more [prevalent]."
"It's crazy how this is happening," Nassif added. "These unrealistic expectations are really bad."
The unhealthy relationship with plastic surgery looks to be morphing into quite the beast, and while any type of dysmorphia is difficult to tackle, Dubrow wanted to note that plastic surgery shouldn't always be the answer.
"I try to always tell my patients to not treat the selfie, but treat the mirror," he said. "A lot of these changes that people are looking for are completely unobtainable."
"For those people who subject themselves to a lot of plastic surgery, they begin to look like an altered reality," Dubrow added. "Once you cross that line, there's no going back."
It may be a common misconception that plastic surgery is a "quick fix," however, with more surgeries, come more complications. Nassif urges patients who struggle with any kind of dysmorphia to stop relying on plastic surgery before they potentially destroy their bodies.
"Some who are already at that point are already plastic surgery addicts," Nassif said. "But we want them to stop and be safe because of the dangers of going further and further."
Get more from the Botched doctors when their E! reality show airs Wednesdays at 9 p.m. ET.